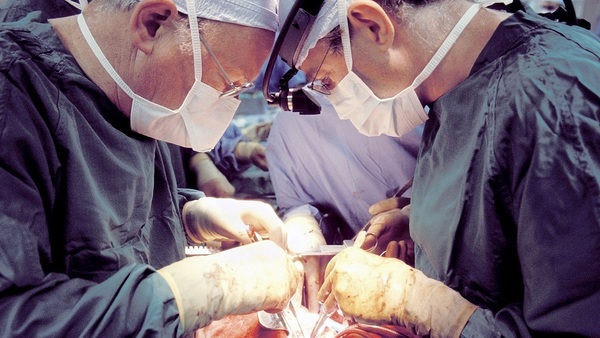 A dense and generally depressing government report on hospital safety offers evidence that perhaps the Obama administration does know something about managing the U.S. health care system.
Entitled "Patient Safety: Hospitals Face Challenges Implementing Evidence-Based Practices," the GAO report was done at the request of Sen. Ron Wyden, D-OR, and Sen. Patty Murphy, D-WA, to gauge how well hospitals cope with the patient safety crisis.
The overall findings were not pretty. The six hospitals included, but not named, in the study ultimately didn't have a full understanding of where the problems were coming from, how to fix them, or how to get hospital staff to take the matter seriously. Specifically, the GAO said they all faced the following "challenges in implementing patient safety practices:"
Obtaining data to identify adverse events in their own hospitals: According to hospital officials, obtaining useful information on adverse events can be challenging because, substantial time and resources are required to gather the necessary data, among other things.

Determining which patient safety practices should be implemented: Officials noted that they face challenges identifying which evidence-based patient safety practices should be implemented in their own hospitals, such as when only limited evidence exists on which practices are effective. One hospital told GAO that the hospital tried several different practices in an effort to reduce patient falls without knowing which, if any, would prove effective.

Ensuring that staff consistently implement the practices over time: Officials from the selected hospitals told GAO that the hospitals face challenges ensuring that hospital staff consistently implement the hospitals' patient safety practices.
Given these enormous gaps in hospitals' patient safety programs, one might lose hope of ever emerging from a hospital in better shape than when one entered.
Other findings offered a ray of hope.
First, the report said that the federal government's Partnership for Patients initiative is actually working. Created by the U.S. Department of Health and Human Services, the initiative encourages hospitals to work together to improve patient safety. By mutually establishing patient safety goals, more patients in those hospitals are leaving the hospital alive instead of out the back door on a wheeled cart.
The program helped create best practices for patient safety that were adopted by 3,700 hospitals in 26 major health care networks. Participating systems created training programs, identified high-performing hospitals to serve as role models, and implemented patient safety tracking and monitoring systems that reported how hospitals were doing in meeting their goals.
In addition, the report found that the trend toward consolidation in the health care industry will positively influence patient safety, because the larger the health system, the greater the concern (whether sincere or legal) for patient safety.