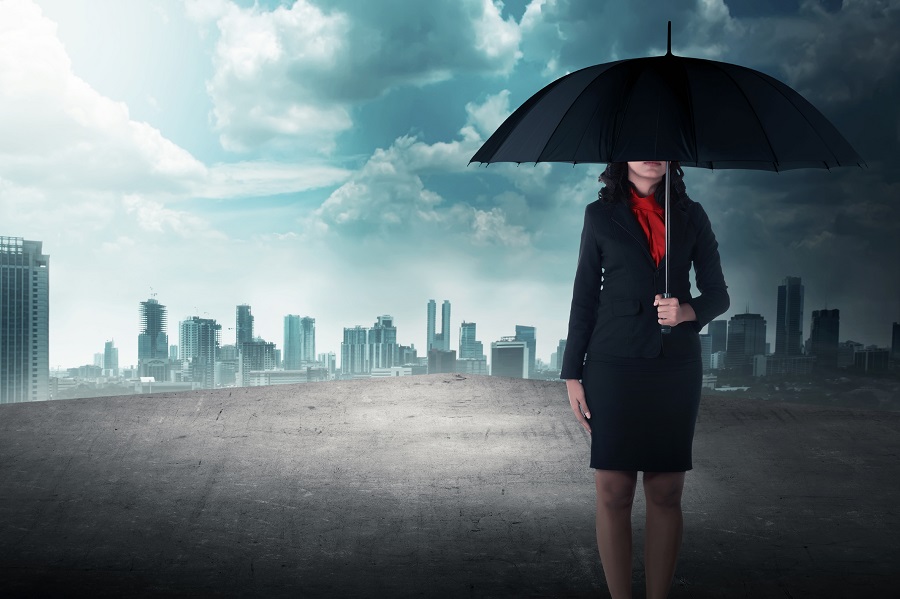 NASHVILLE – How can plan advisors do their jobs better? A panel of three plan sponsors at the 2016 NAPA Summit offered insights to advisors about how they can make a difference in plan sponsors' and plan participants' lives.
"When I started, it was my job to take care of them," said Kathryn Wall, referring to the employees of Mary Washington Healthcare where she is EVP of HR. Mary Washington Healthcare has 5,710 participants and $226 million in plan assets. "Now it's to make sure they're aware and have tools, whether that's financial literacy or financial wellness."
Besides the changing relationship between plan sponsors and employees, plan sponsors have to deal with more complexity and more regulatory requirements, Wall said.
Another contributing factor, for employers who are healthcare providers, is "the overall structure and cost of being in health care now—it's created almost a have- and have-not situation. In some cases you have to pick the benefit you'll lead with in the market and leave the others," Wall said. And having a workforce that is connected 24/7 and on their smartphones means plan participants want immediate answers.
Plan sponsors have increasingly more information to keep up with. "The trends are evolving. I would add that I depend on my advisors in whatever benefit field to be the subject matter expert, to tell me what's changing. I don't have time to keep up with all the rules and what's changing," said Rhonda Curry, VP of HR for the Charlotte Hornets NBA organization, which has 188 plan participants and $6 million in plan assets. "Tell me what I need to know and what I need to do."
And conveying information to plan participants is complicated. "I think that as I look at the ever-increasing complexity of the compliance requirements, how do I translate that to the employees? We rely on the advisor to help with that," said James Bunt, CFO of Continental Resources, which has 302 participants and $36 million in plan assets. "I see employees becoming more anxious about changes in the market. How do you calm their fears?"
Plan sponsors can provide information to employees all they want. But are employees understanding it? "Are we feeding them so much information that in fact they are looking at ways to not read it?" Bunt asked.
He cited a recent project where getting employees to care was important. "We recently converted our plan to auto-enrollment and auto-increase. The committee was very concerned about how to get info out to the employees. We started with introductory webinars, that was stage one. We provided electronic notifications. We held one-on-one meetings. As I look back, I can see it as a positive thing, making sure we hit the people that wanted to get this information. Our contributions are up."
Moderator Ann Schleck of Ann Schleck & Company asked if the panel of plan sponsors saw value in the role of the advisor as filter, not just as translator.
"I find value in that. I comb through media and materials to stay on top of things, but it would be great if they could say 'Go read this and here are the salient points,'" Curry said.
"I need advisors to integrate all of that–knowing a bit about health care or trends in other benefits, because it does work together," Wall said. "My struggle sometimes is trying to get our associates to understand the value of the total benefits we offer. I'm looking for my advisor to help me with that. I'm not sure I pick the most important things to convey to employees. And putting it in simple-to-use messaging is helpful to me."
Plan sponsors, like almost everyone in the business world, deal with massive amounts of emails and phone calls. How can advisors most efficiently reach them?
Pay attention to the tone of your communications, and do your homework, the panel said. "With email, the subject line can't be selling me things," Curry said, adding that those are instantly deleted. "Advisors need to do their homework. Someone keeps sending me emails about 'How can we help the Charlotte Sting?' Well, they don't exist and haven't for five years."
Use plan sponsor time more efficiently. "Someone spends an hour asking me questions about my business—'How many locations do you have?' They're asking me things that are already on the website," Wall said.
If they were advisors, here's how these plan sponsors would talk to plan sponsors:
Show you know their pain points in their industry. Approaching a healthcare organization, "I would talk about the impact of health care, shortages in positions, 'I have strategies that might help increase participation rates in nurses and physicians. Let me have 15 minutes to share this with you,'" Wall said. "Or 'I know you are wondering about the fiduciary regulations, let me share what we've done with other healthcare clients.'"
Figure out what plan sponsors are worried about and be specific in what you can offer. "I would talk about the impact of service fees and charges. Perhaps one way to open the dialog would be 'We want to talk to you about how we can help analyze and provide feedback on your overall fee structures,'" Bunt said.
Be connectors for plan sponsors, getting them to the people who can help them. "A woman at this conference was talking about looking at the costs of the impact of people who don't retire. I want my advisors to think about the issues I'm facing and be able to connect me to people who can help me with that," Wall said.
Be the eyes and ears of the employer. "As a corporation, we're getting feedback from the advisor on the feedback they're getting from participants. If one employee has an issue, maybe others have it too," Bunt said.
Be sounding boards. "I want an advisor that gets me, gets my organization, understands that sometimes I want to just shoot things off the wall, talk me out of it, or talk me into it," Curry said. "Help me get what I need for my employees. Help me work through partnerships with my other benefits. Understand that sometimes I just need to talk until I come up with a solution."
"I know I can call my advisor and say here's what's going on with engagement. At least to have someone I can bounce things off of," Wall said.
When asked about the statement "As an employer we don't own the retirement readiness problem" all three had opinions.
James Bunt said, on Continental Resource's efforts: "I have a different perspective in the sense that you try to provide the proper balance of benefits, including a 401k for us, and try to give all the tools. As a corporation, we're going through a maturation process as to how we provide that info to employees. It's an evolution. We're a bit behind but getting there."
Rhonda Curry of the Charlotte Hornets has "two distinct groups: A whole bunch of millennials and a small group that might retire from the organization." So the concept of retirement readiness is a little different and requires some thought as to how "to figure out who's retiring and who's seeing us as a steppingstone."
Kathryn Wall of Mary Washington Healthcare was all for reframing the discussion of retirement readiness. "I don't think all my associates are going to retire from us. I need them to stay but that's not my decision. Is retirement even the right word to describe what we need to help them do? They think retirement is their parents' problem. I think my obligation is to make sure they're prepared in the sense of tools, but they have to own a bit of this too."
Schleck the moderator asked the three if they plan to or currently offer financial wellness as a benefit. Bunt said no, Curry and Wall said yes.
"It's talking about saving, credit card debt, and loans," Curry said. "I came from an organization that had a large front-line workforce and we created a financial planning workshop for them. We realized we needed to help give them that holistic picture so they can make decisions."
The question of gamification in financial wellness came up from the audience. Would the plan sponsors be interested in that?
"I want all of the above," Curry said. "How do I get tools that are game theory? How do I get them on an app, collect coins, jump over things, improve their financial picture. Workshops probably aren't useful anymore but you still need the human interaction."
Another question from the audience was around whether any of the panelists had done any cost analysis around the financial impact of employees delaying retirement.
"My people can't retire—but it's because of the cost of health care," Wall said. "I have nurses who are 70 years old working so they have health care. We've done some work around retirement readiness. I'm interested in seeing the costs around delayed retirement for the organization."
Another question from the audience had to do with socially responsible investing, whether they were interested in it.
All three said yes.
"I'm not sure our participants get it but we're interested in it," Wall said.
"I think it would increase participation by our millennials. To now say 'you can add this to your financial planning,' I say it's a win," Curry said.
How can advisors raise the bar on quality and delivery?
Creativity and passion are important. "Your work is important, not just to me but to our employees," Wall said. "I want you to have the same passion and concerns that I do . Being creative is critical and thinking about the work differently. And looking ahead to the future."
Help your plan sponsor. "Do your homework, help me look like I know what I'm talking about," Curry said. "Be original, and look for creative thinking."
Listen and provide feedback. "Provide education but also be open to participants and listen to what they have to say and provide us the feedback," Bunt said. "We are a team working together. If we succeed, you succeed."