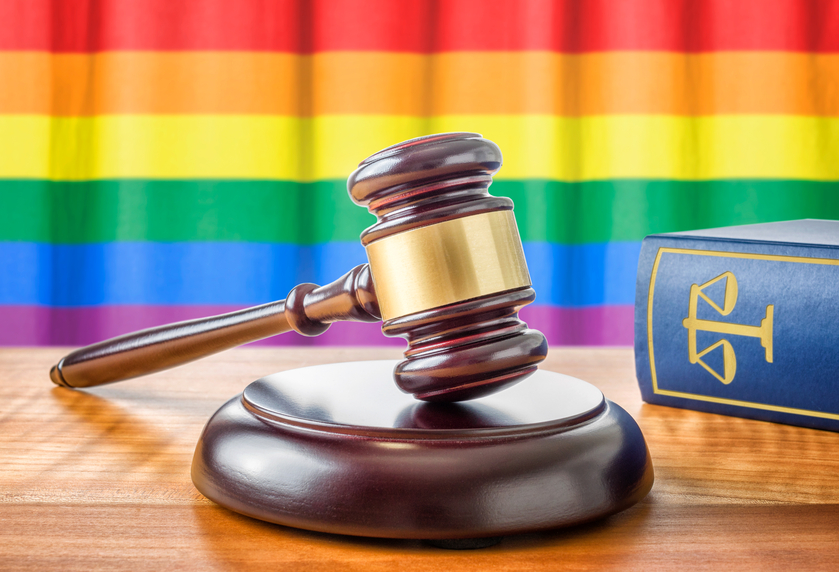 Employers are increasingly conscious about the threat of discrimination lawsuits based on sexual orientation and gender, according to a new report from Littler Mendelson, an employment and labor law firm.
Nearly three-quarters of surveyed employers say they expect to see a rise in claims related to discrimination based on sexual orientation, compared to less than a third who said the same thing last year.
Similarly, 61 percent of employers say they expect to see an uptick in unequal pay claims related to gender, up from only 34 percent last year.
The anticipation of gender and sexual orientation-based claims comes on the heels of a year of vociferous debate over accommodation for transgender customers, students and employees.
The Obama administration has signaled that states, cities and public schools that do not allow transgender people access to bathrooms that correspond to their gender identity, for instance, may lose federal funding.
Barry Hartstein, a Littler Mendelson attorney specializing in equal employment opportunity issues, explains that while Congress has not approved any new workplace protections based on sexuality or gender identity, the Equal Employment Opportunity Commission has taken the position in recent years that discrimination based on either of those two characteristics is a violation of Title 7 of the Civil Rights Act.
"I feel the agency has tried to be a game-changer in this area," he told BenefitsPRO.
Mark Phillis, another attorney at Littler Mendelson, says he advises employers that once a suit is filed, "you've already lost half the battle" because of the effect on employee morale, the company's public image, and the legal costs.
Women's rights in the workplace continues to be a hot topic politically, as well. Employers and policymakers face increasing pressure politically to combat sexual harassment, address the persistent pay gap between male and female workers and develop work policies that accommodate the unique challenges of pregnancy and motherhood.
Hillary Clinton, the first female major party nominee in U.S. history, has made combating pay discrimination and supporting more generous parental leave policies a central tenet of her campaign.