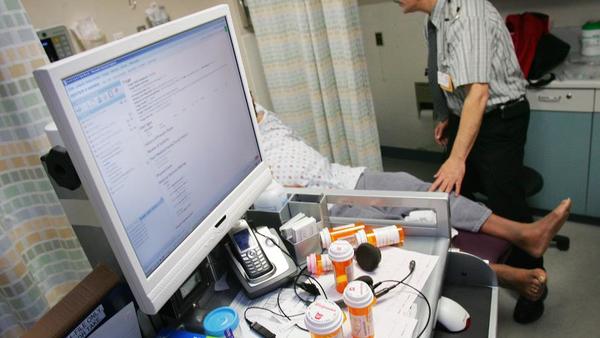 Where are workers safest, and where do they experience the highest rates of injury and illness?
Payroll and HR firm Paychex analyzed government data to find the safest and most dangerous workplaces, as well as common causes of workplace injuries and the median time required to recover from them. That can be important no matter which industry is involved, since in 2014, American workers as a group spent 1,157,410 days recovering from workplace injuries and illnesses. Knowing the trouble spots could lead to solutions that make them safer.
While it's readily apparent that some workplaces pose obvious dangers — such as mining, for instance, in which injured workers are likely to spend a median of 31 days recuperating after a workplace injury — others might not be so obvious. And some industries do present a safer environment, allowing workers to recover more quickly. Some of Paychex's findings were surprising, such as the fact that five government industries were at the top of the list for the highest rate of workplace injuries and illnesses.
Local government transportation and warehousing has the highest, at 3.96 percent, outdistancing local government justice, public order and safety activities with 3.93 percent; state government healthcare and social assistance at 3.58 percent; local government construction at 2.96 percent; and local government trade, transportation and utilities at 2.74 percent.
The five business sectors with the lowest percentage of injuries and illnesses are professional, scientific and technical, with the lowest rate at 0.25 percent; management of companies and enterprises, at 0.27 percent; financial activities, at 0.37 percent; professional and business services at 0.53 percent; and state government educational services, at 0.58 percent.
Age and sex played roles in typical injuries or illnesses, as well as the time needed to recuperate. Male workers aged 20 to 24 require amputations more often than any other age group, while workers aged 16 to 19 took a median of four days to recover from workplace ills — as might be expected among the young. Employees 65 and older, also predictably, had a median of 17 days' recovery period.
Women recover more quickly than men, too, with men needing a median of 10 days to bounce back; women do it in just seven. They're also more often subject to tendonitis and carpal tunnel syndrome than men. However, women aged 25 to 34 are most likely to be the victims of violence in the workplace — and a truly sobering thought is that murder is the leading cause of death due to a workplace injury for women