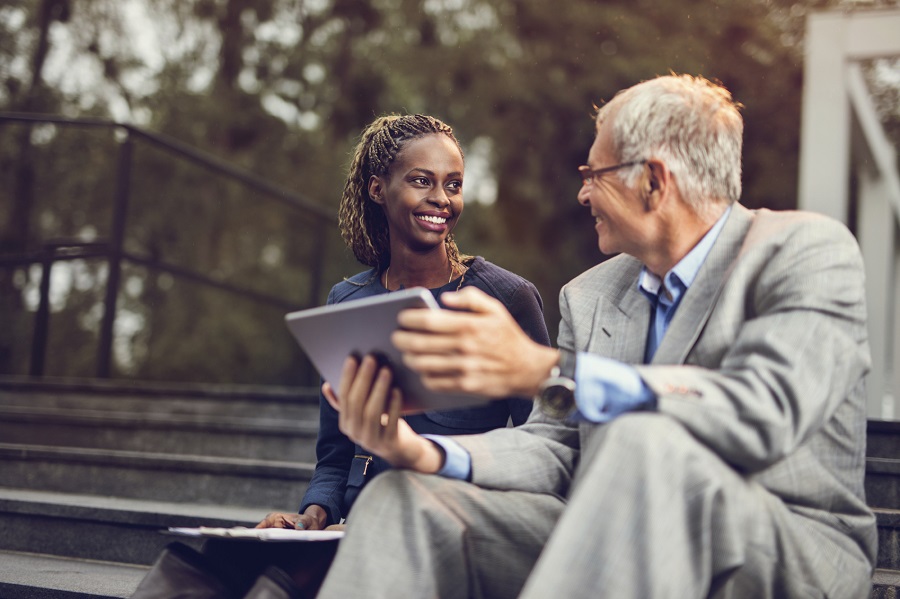 You might not think they're as tech-happy as millennials — and you're probably right — but that doesn't mean that boomers don't appreciate the role technology can play in helping them to save for retirement.
Related: Who likes robo-advisors? Not these people
That's according to the Global Benefits Attitudes Survey from Willis Towers Watson, which found that both generations place an equal value on the importance of apps and tools to manage retirement savings. Two thirds of both generations (66 percent) agree that mobile apps and tools are either important or very important to manage and track the value of their retirement savings.
Related: Are millennials a cyber-security risk at work?
In addition, while 59 percent of millennials also place a high value on tools to help monitor when they will be able to retire and how much income they can expect in retirement, the percentage of boomers who feel the same way is pretty close to the same, at 54 percent.
Related: Complying with DOL fiduciary rule prompts technology redesign
Where they differ is in the use of technology to manage personal finances, as well as health and well-being. Millennials outdistance the pack in both those categories.
For personal finances, 71 percent of millennials use mobile apps to keep apprised of their bank accounts and to pay bills, while just 44 percent of boomers do so. Then there's online shopping, for which 57 percent of millennials say that online price comparison sites to shop for the best deals are important or very important. Just 42 percent of boomers feel that way.
One does have to wonder whether their fondness for apps has anything to do with a couple of other findings: 57 percent of millennials have some kind of financial worries, compared with 43 percent of boomers — and 16 percent of millennials say that money worries keep them from doing their best work; just 8 percent of boomers admit to that.
Millennials are also much more likely to use budgeting tools to help them keep tabs on their household spending; 41 percent of millennials rely on those tools, while only 18 percent of boomers do. And financial advice websites? A quarter of millennials turn to those, while just 14 percent of boomers seek them out.
Related: Survey finds insurance providers stalling on mobile tech development
Using health-related tech is also a millennial specialty, with 33 percent considering wearable devices important or very important in tracking their own health. Not even a quarter of boomers (24 percent) do that. And 35 percent of millennials rate diet-tracking apps important or very important, compared with 16 percent of boomers.
Tired of all this? Millennials are ahead of you there too, with 27 percent of them considering apps that monitor their sleep habits of value. Just 14 percent of boomers think so. Thirty-eight percent of millennials are considered high or medium users of technology for health and well-being, compared with just 16 percent of boomers.