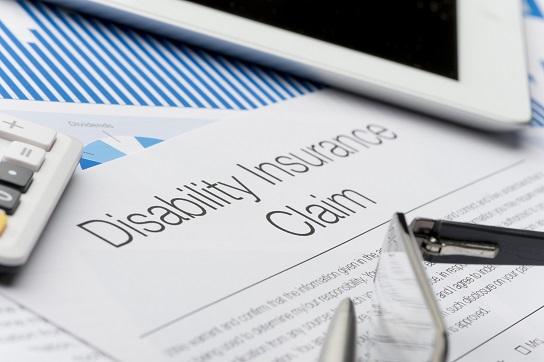 A new proposed rule seeks to give disability insurance participants more rights when appealing claims denials – but that may not be a good thing.
Some industry stakeholders have voiced concern that the Department of Labor's Disability Claims Rules, which would change the way disability benefits claims are adjudicated, would be too onerous for plan administrators and ultimately make the product more expensive. This could discourage employers from offering disability insurance to its workforce altogether.
First proposed in November 2015, the rule is currently being finalized. It would take effect 60 days after being finalized.
In 2001, the DOL issued a rule on claims and appeals procedures for employer-sponsored health and disability plans regulated under the Employee Retirement Income Security Act.
The proposed rule aligns existing disability claims and appeals processes with sponsor requirements for health benefits claims disputes, the latter of which was implemented in 2015 under the Affordable Care Act.
Analysis from the Groom Law Group says the proposed rule "would almost certainly increase the administrative costs and burdens of administering disability plans, and would encourage claimants (participants) to pursue their claims in courts."
The ERISA specialists at Groom say the DOL is seeking "to give claimants an edge in court they do not currently enjoy."
Specifically, the proposed rule seeks to ensure that those reviewing claims are impartial by mitigating potential conflicts of interest on the part of sponsors and insurers. Plans would not be allowed to provide bonuses to adjudicators, for instance, based on the number of claims they deny.
The rule would also substantially increase disclosure requirements; plans would have to provide extensive reasoning for any claims denials, including whether the claim was denied in opposition of Social Security or other third-party claims standards that may be more favorable to the participant's claim.
Groom's analysis says this requirement could be especially burdensome because it could be difficult to get information from the SSA on a timely basis. The attorneys also say the proposed rule is unclear as to what constitutes "adequate evidence" for claims denied without regard for third-party claims standards.
If a participant appeals a denied claim, the plan would be required to provide his or her employer with all supporting evidence and testimony and allow the participant to respond to that evidence. During the appeals process, the plan would also have to disclose to the employee any new information that supports denial.
If plans failed to adhere to the new claims rules, an employee could sue the carrier under a de novo standard, which means that courts would review the claim independent of, and without deference to, the plan's evidence for denial.
The rationale – and the opposition
In the proposed rule's preamble, regulators say the new employee protections are necessary in part because disability claims lawsuits "dominate" the ERISA litigation landscape. This is thanks in part to more claims from an aging workforce – a phenomenon the DOL expects to continue.
As a result of greater disability litigation, insurers and plans hoping to contain the cost of disability coverage "are often motivated to aggressively dispute disability claims," according to the DOL's reasoning in the proposed rule.
At least one leading disability insurance provider disagrees with that reasoning
In a comment letter, a senior executive from Unum said the insurer has actually seen less disability claims litigation over the past decade, and that only a "tiny fraction of 1 percent" of disability claims are litigated.
Unum says the existing claims process framework already provides "significant consumer protections," and that the proposed changes would increase administrative costs and litigation. These expenses would ultimately be passed on to consumers, who already struggle to manage the cost of coverage, in the form of higher premium. The proposed rule, then, would effectively discourage employers from offering disability benefits due to their cost, argues Unum in its comment letter.
Other stakeholders offer similar assessments, including The American Benefits Council (ABC), which represents the interests of the largest plan sponsors.
Just over one-third of private sector workers have long-term disability coverage, according to the U.S Bureau of Labor Statistics. Of those who don't have coverage, 41 percent say they would consider buying disability income protection if it were less expensive, according to Council for Disability Awareness data cited in ABC's comment letter.
"Any additional costs resulting from the proposed regulations are very likely to be borne to a greater extent by the American worker," ABC's letter predicts.
The opportunity for voluntary
Inquires to several benefits specialists and ERISA consultants did not reveal how close the rule is to finalization. Sources did note that regulators typically give great weight to consumer protections in disability claims.
One implication for the voluntary market is that, if the proposed rule is finalized, employers may be interested in safe harbor-qualified disability benefits.
William Allison, a Shreveport, Louisiana-based attorney, favors the proposed rule, saying he'd actually like to see its protections expanded. Under existing claims regulations, "sandbagging has been a persistent problem in the ERISA appeals process," wrote Allison in his comment letter.
He has represented claimants in ERISA-governed disability benefit disputes for the past 15 years, and says conflicted claims administrators often prevent employees from getting a fair review of their claim.
Asked if a disability policy that qualifies for the ERISA voluntary benefit safe harbor would be subject to the new claims proposals, Allison's response is clear: "If a policy is safe-harbored, the DOL does not apply." That means the proposed rule on the claims process would also not apply.
But for those brokers who might consider advising employers to offer disability on a strictly voluntary basis in order to qualify for the safe harbor, Allison has an admonition.
"The safe harbor is incredibly hard to meet," he says. "Every day, I get the decisions on all of the ERISA cases decided across the country," Allison says. "You don't see a whole lot of cases that have applied the safe harbor. There are a few, but not many."
Allison's clients have an advantage when policies aren't governed by ERISA, because it gives them access to jury trials in state courts, which tend to be more favorable to disability plaintiffs than bench trials litigated under ERISA.
"If you can navigate your way through the narrow inlet, then yes, the safe harbor provides protection from ERISA oversight," he added. "But [that's] not easy to do."