Women may not like it, but the odds are that they're going to spend at least part of their retirement alone.
With longer lifespans than men, and faced with a high divorce rate, even women who planned to spend their golden years with a partner could end up alone.
Related: 8 financial mistakes couples make that derail retirement
On the positive side, if you're married, according to research from EBRI, you're more likely to have saved for retirement than those who are single.
However, a U.S. News & World Report article cited U.S. Census Bureau data indicating that 54 percent of women aged 65 and older — more than half — were single in 2014. Of course, that also includes women who never married, as well as those who became widowed or divorced.
Related: Employment opportunities for older workers overstated
Many couples plan for retirement but don't consider the surviving spouse's particular needs if one spouse, typically the man, dies, says a report from research done by the Society of Actuaries and EBRI.
This is particularly true for older women, who may have been shut out of the family's finances or may simply never have been involved in them. Suddenly finding themselves responsible for all the financial decisions — particularly in the wake of a death or a divorce — can be traumatic.
Related: 10 best-paying cities for women
But if so many women will be on their own as they age, there are things they should be doing — and learning — so that their retirement doesn't become a financial problem.
Here are six questions women need to answer to check if they're prepared to spend their retirement alone: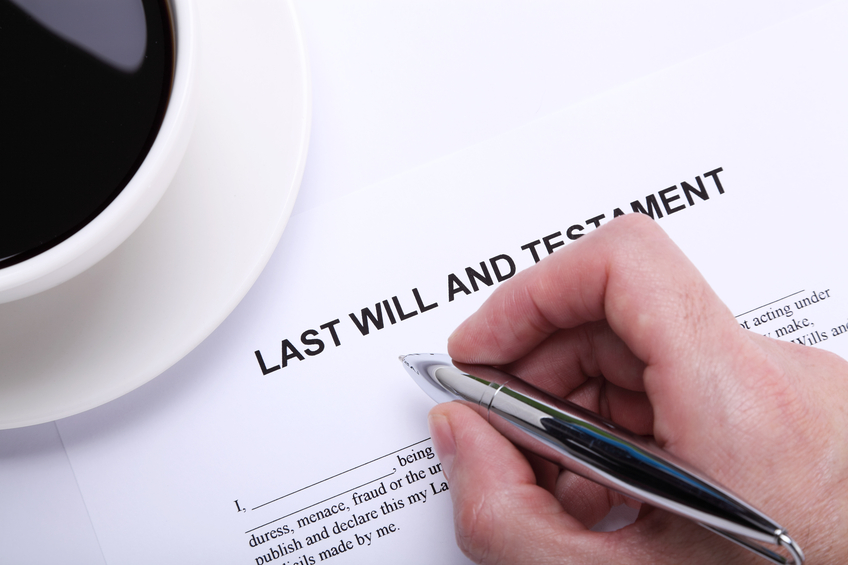 Often wills and other financial provisions can be made early in a marriage and simply never changed as years pass. (Photo: iStock)
6. Am I actually listed as a beneficiary on my spouse's legal documents?
After the funeral is no time to learn that your name wasn't on the will, 401(k), IRA or insurance policy as beneficiary. Make sure you check all accounts to be sure that, if anything happens to your significant other, you won't be left out in the cold — particularly if it's a second marriage for your spouse.
Often wills and other financial provisions can be made early in a marriage and simply never changed as years pass — and that can be problematic, particularly if an earlier spouse or children from a previous marriage turn out to be the new owners of your home or your husband's retirement money, and that wasn't what he intended.
If there isn't a will — make one! Otherwise money and other property could end up going elsewhere. Make sure all documents are current, and make sure you know where they are. And if there's a trust, make sure you and your spouse are agreed on how its assets are to be managed, and that an outsider doesn't end up in control of the assets unless it's what you both want.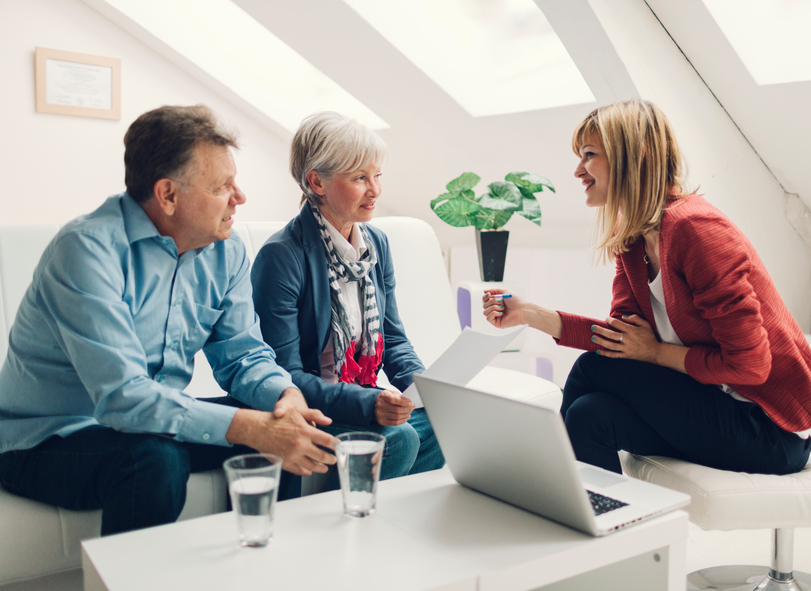 Particularly for women whose husbands manage all the finances, it's important to make sure your planner understands your concerns. (Photo: iStock)
5. Have I gone to see a financial planner?
Have you thought about how much you'll need for retirement? Among the women who actually considered their retirement savings needs, the majority (62 percent) say they "guessed," says Transamerica's annual retirement survey of American workers.
Particularly for women whose husbands managed all the finances, it's important not only to know and feel comfortable with any planners he may work with, but to make sure that the planner knows and understands your concerns, particularly about how you will manage during retirement if your spouse is no longer with you.
Go to planning meetings, ask questions about your assets and make sure they're answered in terms that you can understand. If not, be prepared to find a new planner who can accommodate your needs once you're on your own — and don't wait until that day to be sure you understand what you need.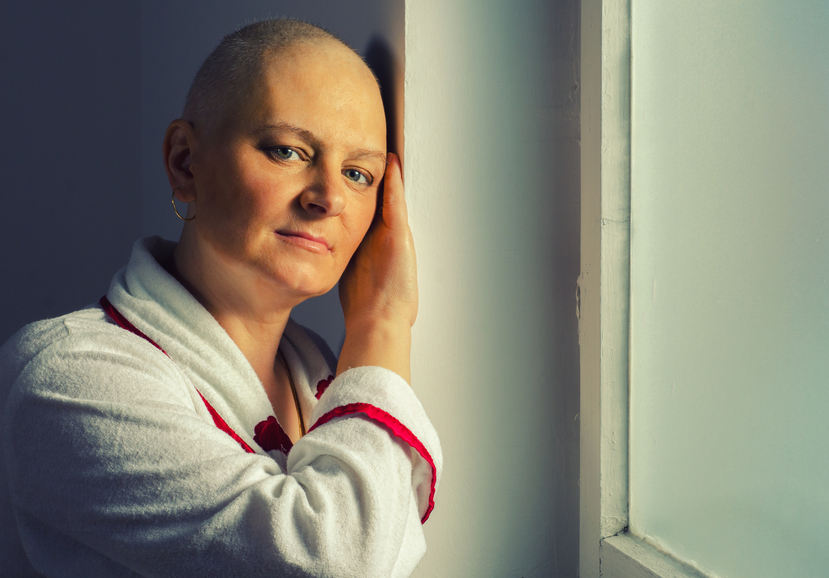 It's important to have a plan for long-term care besides counting on your spouse to do so. (Photo: iStock)
4. Do I have a plan in case I need long-term care?
You may not have thought about what you'll do if you become ill or disabled once you're on your own, but this is another matter that you need to consider now, before it happens. While you may expect (and your spouse may expect you) to provide care in case he's disabled, that won't help you if he leaves or dies and you're the one who needs care.
If a long-term care policy isn't in the picture, investigate them — and if you can't afford it, but have children, discuss the possibility of their paying the premiums for you. Don't plan on their providing your care; when the time comes, they may not be able to. Getting by on Medicaid is a reality for all too many women in frail health, and it's not a nice one.
It's important to educate yourself about your Social Security and retirement plan benefits. (Photo: iStock)
3. Have I educated myself about retirement plans and Social Security?
Forty-six percent of women questioned in Transamerica's annual survey expect their primary source of retirement income will be 401(k)s and/or other savings and investments, while 29 percent expect to rely on Social Security. Women who have always been single should try to delay claiming Social Security benefits as long as possible, so as to have a larger benefit once they retire, but women who have been married — even if they're now divorced — have additional options.
If the marriage lasted at least 10 years, divorcees can claim on their ex-husbands' records, which may pay larger benefits than their own — particularly if they haven't spent much time in the workplace because of raising children or simply being homemakers. In addition, married women need to coordinate claiming benefits on their own records with their husbands' claiming plans, since the timing can greatly affect the amount available to a surviving spouse. Again, this is not something to leave till the last minute.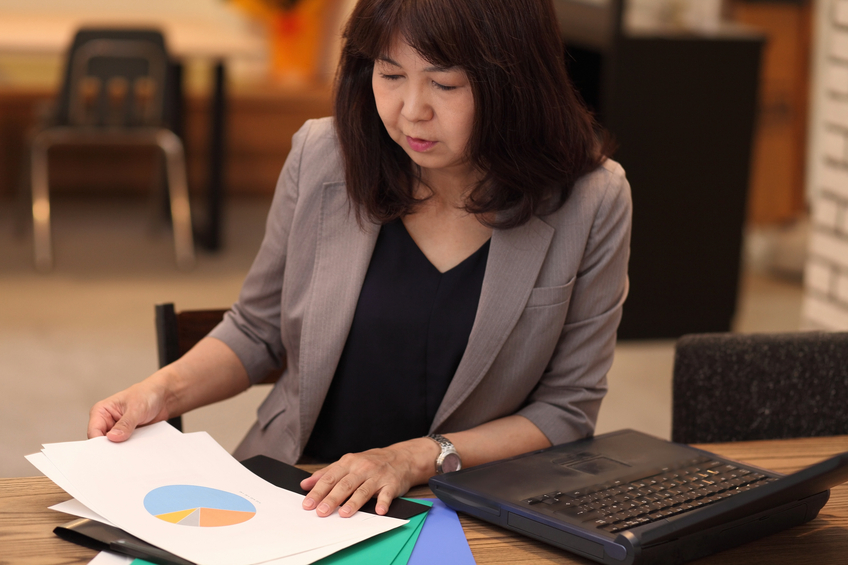 Consider the possibility of guaranteed income products to supplement Social Security. (Photo: iStock)
2. Have I looked at annuities?
If you're not a risk taker when it comes to investments, your IRA and 401(k) money may not be bringing in enough returns to support you during your retirement, particularly if you're alone and/or the market goes south.
You might want to consider the possibility of buying immediate annuities, which can provide guaranteed income to supplement Social Security and any other potential regular payments — such as a defined benefit pension.
Interestingly, married men are the least likely to say they're interested in buying an insurance product that provides guaranteed monthly income, while unmarried men, unmarried women, and married women are more likely to, EBRI research indicates.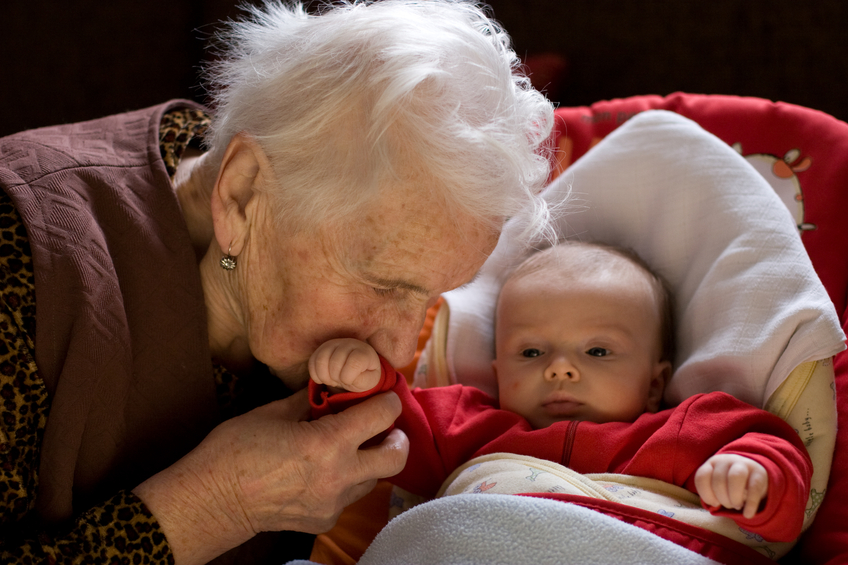 Women turning 65 today can expect to live to about age 87. (Photo: iStock)
1. Have I planned for the fact that I may live to or beyond age 87?
Over half of women surveyed in Transamerica's research said they plan to work past age 65 or not retire at all. But will you seriously be working into your 80s?
Remember that women turning 65 today can expect to live till about age 87 — so says the Social Security Administration. Spending frugally, rather than lavishly, and considering all the issues that can arise over such a long life, such as health concerns and other changes in personal circumstances, can make that long life easier, even if you do spend some — or all — of it alone.