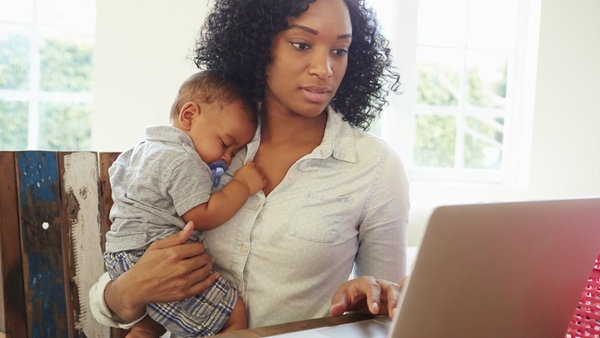 The U.S. remains one of the few developed countries that does not offer paid leave to employees after childbirth. According to the Department of Labor, only 12 percent of private sector employees in the U.S. have access to paid family leave, including in the event of the birth or adoption of a child.
However, the minority of businesses that do offer parental leave appear to be relatively generous with it, according to a new survey by the Society for Human Resource Management.
Among employers that offer paid parental leave, the average paid time off granted to mothers is 41 days, the survey finds. For fathers, the average paid leave is just over half of that — 22 days.
Employers that offer adoption leave give an average of 31 days of paid time off to employees after the adoption of a child. Those that offer leave for parents having a child via surrogacy offer an average of 36 paid days off.
Increasingly, employers are extending parental leave to fathers as well as mothers. Such policies accomplish two goals.
First, they allow same-sex couples time off after the adoption or birth of a child. Second, they are a response to concerns that existing gender disparities in the workplace are further enshrined if only women are given time off to raise children.
Indeed, some European countries with generous maternity leave policies have found that they make employers reluctant to hire women of childbearing age. In response, they have sought to extend equally generous parental leave to fathers.
Similarly, while many entry-level jobs do not offer paid vacation, those that do typically offer between two and five weeks off, the SHRM survey finds.
The average range of vacation days organizations offer employees is 13 to 26 days. Ninety-one percent of employers report awarding vacation based on length of service to the organization.
However, notes SHRM, very few employers grant employees more sick leave based on tenure. Only 9 percent base sick leave days on tenure, while only 14 percent award employees more personal days for each year they spend with the company.