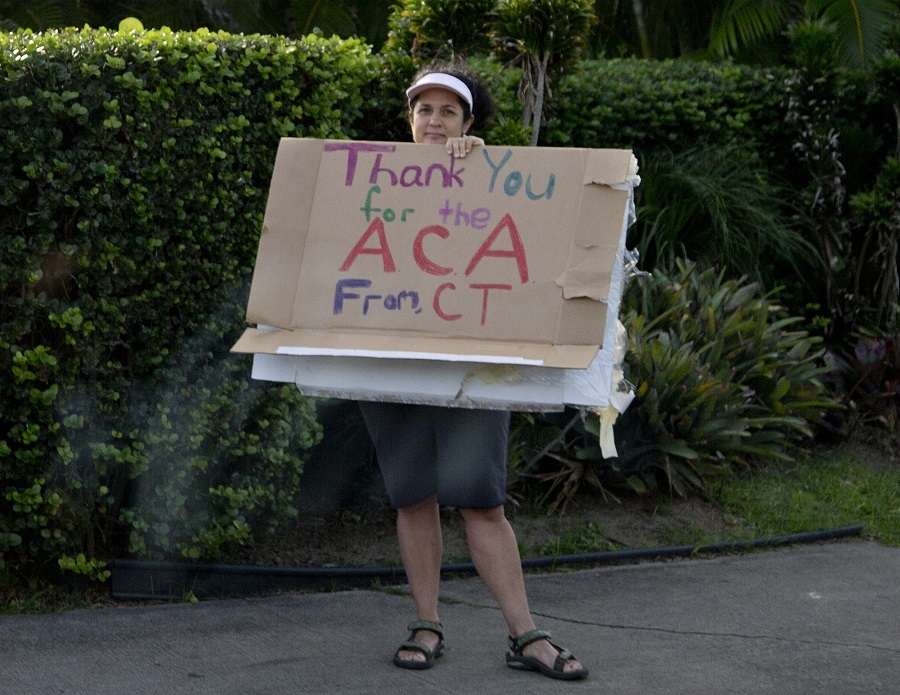 Republicans may be determined under a Trump administration to succeed, finally, at their quest to repeal the Affordable Care Act—but most Americans aren't on their side.
The New York Times reported that a new poll from the nonpartisan Kaiser Family Foundation has found that only one out of four Americans actually want the ACA repealed—and 42 percent of those calling for repeal say that it should stay in place until Congress has a substitute ready.
Related: What will ACA replacement mean for women's health services?
Even among Republicans, support for repeal has dwindled. The majority—52 percent—still favor repeal, but just before the election, 69 percent were calling for repeal.
Instead, now that the election is history, 24 percent of Republicans say they want the law "scaled back" rather than repealed. Before the election, only 11 percent said so.
Congressional Republicans, of course, feel differently, aiming to get the law off the books as soon as possible.
Related: GOP eyes lightning strike on Obamacare to kick off Trump era
But that way lies fraught with risk, since failure to have a successor plan prepared could leave millions without coverage and even threaten the stability of the insurance markets—particularly if that successor legislation meets with a pitched political battle that drags on.
Although 80 percent of Trump voters denigrate the law, with half stumping for complete repeal, that's by no means the attitude of everyone.
In fact, overall, only 26 percent of respondents called for complete repeal, with 17 percent calling for it to be scaled back, while 30 percent of respondents said the new administration should expand it rather than repealing it, and 19 percent said it should continue as is.
While fines for lacking coverage and mandates for medium and large employers to offer coverage or face penalties aren't popular, there are plenty of features of the ACA that have support on both sides of the aisle: allowing grown children to be covered on their parents' insurance till age 26, for instance, and preventing insurers from denying coverage because of preexisting conditions, are two popular features.
Others include subsidies for low- and middle-income people to help with premiums; no copayments for some preventive services; closing the "donut hole" in Medicare prescription drug coverage; and increased Medicare payroll taxes for higher-paid employees