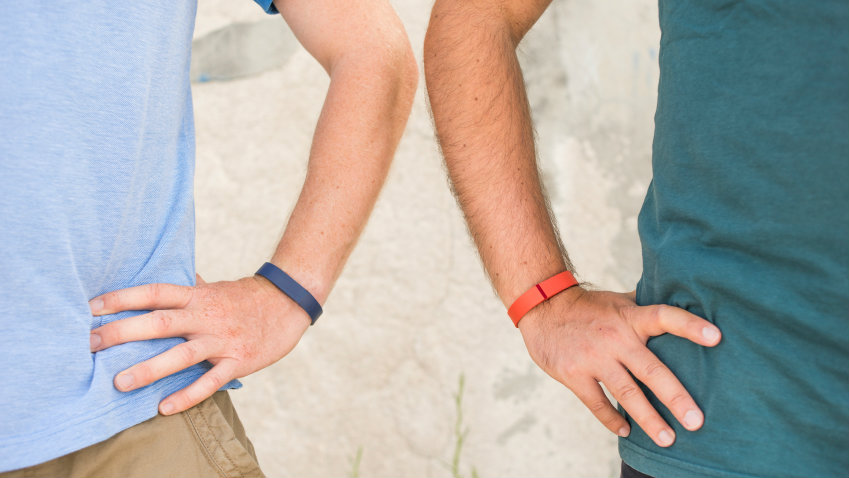 Americans are crazy about fitness trackers, but a recent survey suggests they are not doing much about the information they gain from the popular devices.
The survey of 2,500 people enrolled in health plans by HealthMine finds that 46 percent of those who have access to digital health tools say they do not shift their health care decisions as a result of the data produced by the devices.
Furthermore, while three-quarters of those who use health care apps say they are willing to share their health data with a health care provider, only about a third say their device is set up to automatically share it.
As a result, argues HealthMine, many Americans are not gaining the full benefit of the technological revolution underway in health care.
Those who are in greatest need of health-tracking devices are the least likely to use them, the survey finds. Only 16 percent of those with a heart condition use activity trackers.
Similarly, the country has a long way to go in terms of engagement with telemedicine. Many patients appear to view digital health records and telehealth solutions as little more than ways to save money, rather than an opportunity to better shape their health care decisions.
For starters, many have never even heard of telemedicine, including 40 percent of those who use online health apps.
And while 60 percent of those who use digital tools say they have an electronic health record, only about a third of that group reports consulting the EHR to make health care decisions.
Accompanying the increasing popularity of fitness trackers has been a rising skepticism of their usefulness.
A number of studies finding that some of the most popular trackers on the market are often inaccurate and a study late last year finding no evidence that trackers motivate people to exercise more; it in fact found the opposite was true. Fitbit, the manufacturer of one of the most popular activity tracking devices, pushed back on the study's conclusion, pointing out that the data had been collected several years before.