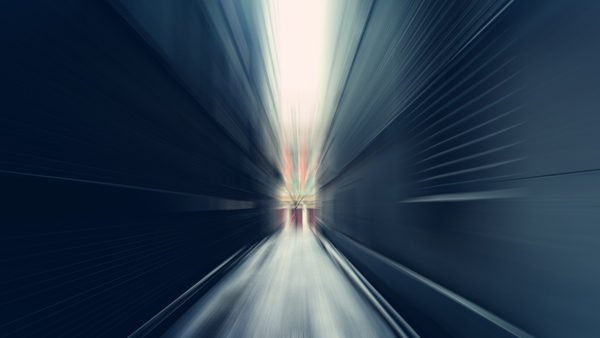 As President Donald Trump and Congress debate what is next for the Affordable Care Act (ACA), the future of narrow networks is one of the many talking points. Since June of 2009, when former President Barack Obama said, "If you like the doctor you have, you can keep your doctor," physician choice has been a point of contention. So what should be the future of narrow networks under the ACA's three Rs: repeal, replace and, now, repair?
Narrow networks: designed to save costs…
Narrow networks arose primarily to control costs by giving carriers negotiating power: we will deliver more patients to you, but pay you less for each. Net-net, you win. Cost savings were also achieved by excluding outlier physicians and hospitals.
While the volume proposition worked for many physicians, some didn't want it. They preferred fewer patients and the ability to spend more time with each. Plus, they sought to avoid the increase in administrative work that comes with a higher patient load. And for those physicians who opted to accept some ACA plans, the shine came off of the apple as the co-ops shuttered and their payments were delayed—or, in some cases, never came at all.
Do narrow networks actually reduce costs? An early study by Jonathan Gruber and Robin McKnight showed that those participating in a narrow network health plan spent "considerably less on medical care." While the plan studied was not a marketplace (healthcare.gov) plan, it does suggest that narrow networks are a viable means of controlling healthcare costs.
…and to improve coordination of care
Another early goal of narrow networks was coordination of care. There was an expectation that these tightly controlled networks could mean better management of chronic conditions. However, outside of Accountable Care Organizations (ACOs) and integrated care systems such as Kaiser, the lack of "in-network" referral tools and interoperability of electronic medical records (EMRs) makes this goal elusive.
The consumer perspective
Former President Obama's "keep your doctor" claim was not completely off-base. A limited analysis Vericred conducted after the ACA's second enrollment period (OEP2), showed that 71 percent of consumers seeking a plan with their doctor, could find one. Interestingly, the Gruber and McKnight study found that savings were only achieved in the narrow network plan if the plan included the individual's primary care physician.
The problem at the time, and to a lesser degree still, was finding that plan in which your doctor participates. But transparency tools and shop-by-doctor features are making this process easier.
That said, for an individual or family with more than one doctor, finding a plan with all of their doctors is difficult to accomplish. Vericred's research showed that just about half of those seeking a plan with three or more doctors could find a single plan that included all of their doctors.
Overall, most individuals enrolled in a narrow network plan are satisfied with the choice of providers under that plan. A Kaiser Family Foundation study published in May 2016, showed that roughly 3 in 4 people were happy with the choice of hospitals and primary care physicians in their plan. That dropped to 59 percent for specialists. Numerous studies have shown that the quality of care delivered through narrow networks is very much the same as that delivered through broad networks.
Narrow networks under repeal, replace and/or repair
So, what should happen with narrow networks under the new administration? The reality is that health insurance premium inflation, the chief gripe of the ACA, will not attenuate until the cost of health care comes down. When it comes to controlling costs, narrow networks are an important element. And since people are generally happy with these networks, the focus should be on finding ways to improve the definition and utilization of them. Such improvements include:
Expanding the definition of network adequacy requirements. "Network adequacy" refers to a health plan's ability to deliver the benefits promised by providing reasonable access to a sufficient number of in-network primary care and specialty physicians. However, the scope of network adequacy needs to be expanded to include combinations of in-network providers, including specialists and hospitals, needed to treat certain conditions.

Improving interoperability of EMR platforms. Making patient health records accessible by physicians in different practices and systems will help with care coordination.

Expansion of "in-network" physician referral tools. Coordination of care, and, indeed, patient follow-through, suffer when physicians don't have tools to refer a patient to an in-network specialist. There are over 100 million annual referrals from primary care physicians to specialists and other providers, yet referral management tools that take patient network participation into consideration are few and far between. Easy to use tools, integrated into EMRs and practice management systems or stand alone, will markedly improve the patient experience, adherence and costs.

Continued improvement of transparency tools to help groups and individuals make good plan choices based on their preferred doctors and facilities. This may mean different plans for different family members to maximize inclusion of desired doctors for each.

Introduction of better tools to help individuals find new doctors that participate in their network and to alert them when one of their doctors stops participating in their network.
Repeal, replace, repair. Whatever happens with the ACA over the coming months and years, narrow networks should not disappear. They offer too much potential for controlling costs and coordinating care, without compromising on quality.