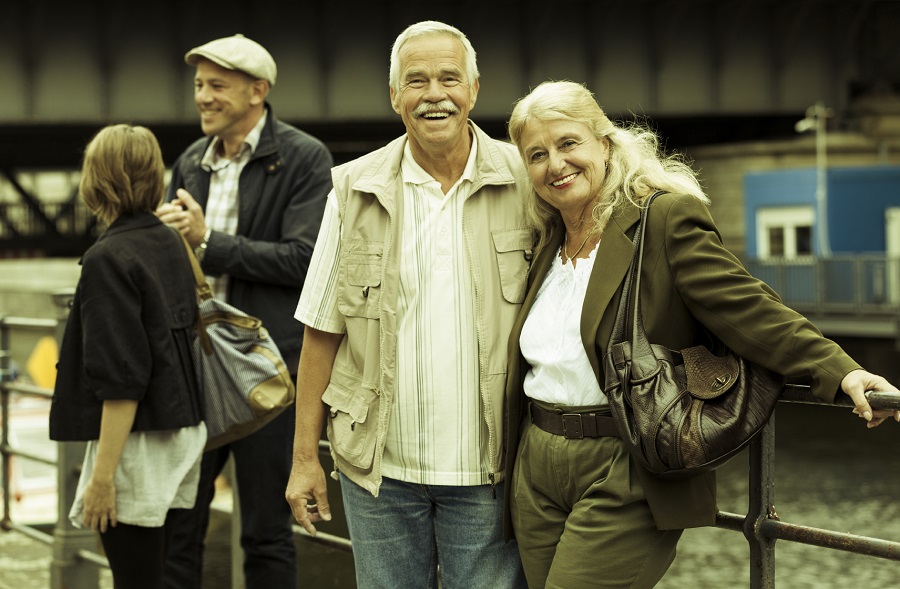 Republicans hurtling toward Medicare "reform" might want to consider a new study before they increase the eligibility age, particularly since they're already working on repealing the Affordable Care Act.
Estimates of the numbers of people who will be left uninsured if the ACA is repealed without a replacement pale in comparison to those who will lose insurance if the Medicare eligibility age is raised to 67.
That's according to a report titled "Analyzing the Impact of Raising Medicare's Eligibility Age, With and Without the Affordable Care Act."
The report, issued by the National Committee to Preserve Social Security and Medicare and based on research conducted by the Actuarial Research Corporation for the National Committee to Preserve Social Security and Medicare Foundation, found that the uninsured rate for people aged 65–66 would soar from today's level of nearly zero to 18.7 percent.
And that's even if the ACA is not repealed, and its Medicaid coverage were expanded to this age group.
If Congress follows through on its plan to repeal the ACA, the situation would be even worse, with an uninsured rate rising to 37 percent.
According to a Reuters report, that's with a Medicare age of 67; the report points out that "the conservative Heritage Foundation … has proposed raising [the Medicare age] to at least 68 over 10 years, with further indexing for life expectancy."
The report says, "If the age of Medicare eligibility is raised from the current 65 years of age to 67, people aged 65 or 66 will face three alternatives: private or employer-based health insurance (for the most fortunate in that age group), public health insurance (mainly [through] Medicaid), or becoming uninsured."
Scared yet? Wait, there's more.
Not only would all these uninsured seniors get sicker by skipping care and then going broke trying to pay the out-of-pocket costs, they'd end up being forced to rely on trips to the emergency room and hospital charity programs.
After that, the costs would be passed on to providers, hospitals and physicians, since seniors wouldn't be able to pay the (much higher) bills that would result.
Without reimbursement for the care they provide, hospitals, providers and physicians would also end up in the hole.
In an interview published on The Real News Network, Dr. Peter Arno, an economist, a senior fellow and director of health policy research at the Political Economy Research Institute at the University of Massachusetts at Amherst and a senior fellow at the National Academy of Social Insurance, one of the study's authors, said that people would also face higher health care costs if the Republican Congress follows through on its corollary plan to voucherize Medicare.
Arno says in the interview that "the problem with that, with this voucherizing or 'coupon care,' as it's called, is that the rate of inflation of health care expenditures is expected to rise much faster than whatever per-capita voucher-coupon amount is set and, therefore, over a few years, individuals, seniors and others, would face the increasing costs of that care, the increasing burden of that care."
Asked about whether assertions that Medicare, Medicaid and Social Security are "taking up a large chunk of our national debt" and "will go bankrupt in the coming decades," Arno replies that "None of these programs are going bankrupt at all."
Instead, he says, "the true answer on the healthcare side in terms of the fiscal viability in the long term has to do with how much money we spend on health care and what's driving those costs up."
The ACA failed to address that issue fully, he said, although it did take steps by making sure that "higher income and higher wealth individuals paid a little bit of a higher share towards supporting Medicare."
But, he continues, "[T]his issue is about price—how much we are charged for doctor fees, hospitals, pharmaceuticals and medical equipment," He adds that "we pay more than double for drug prices than any other developed country, more than double for physician prices than any other developed country…." That, he explains, is "the main driving force, and until we address the causes of those rises in prices and address those prices, the health care will remain a growing fiscal threat."