Can you say why your firm is better than the competition? 70 percent of financial services teams can't.
Kicking off a full day at NAPA 401(k) Summit, Scott McKain of the Distinction Institute told retirement advisors that the only way to compete, both with other firms and with technology, is to offer a distinctive customer experience.
Related: 3 experts on how to survive the fiduciary rule
To illustrate, he shared a story from one of his books, about "Taxi Terry," a Jacksonville, Florida cab service.
The company started with a single cab driver (yep, Terry) who would drive up to the airport and enthusiastically announce to passengers, "Are you ready for the best cab ride of your life?" And he delivered on that, McKain said, remembering how Terry held out McKain's luggage to the hotel bellman with both hands, like it was a present.
Terry has transformed one car into a fleet, but even today the motto on the company website says, "It's all about you."
McKain wrote an entire book about it, but here's a distillation of three things to learn from Taxi Terry:
Obsess over making it easier to do business with you. How easy is it for people to move plans to your business? How do you create steps that simplify the process?

Think solutions in a commodity price-driven marketplace to create lasting connections: Terry doesn't just think cab, he has vans, limos — he IS a solution.

Make your approach as distinctive as a ride with Taxi Terry.
"If I go back to Jacksonville, you bet I use Taxi Terry," McKain said. "If I have this experience with a cab driver, why would I expect anything less from someone who is helping me plan my retirement?"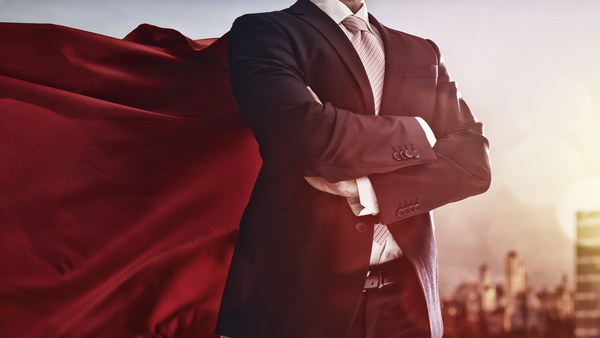 How do you make your firm as distinctive as Taxi Terry's? Think about these four things:
#1: Clarity: People need to know exactly what you stand for and what makes you unique.
He asked top producers in the retirement industry, "What makes you different?" Twenty percent said they didn't know. Eighty percent said it was their client service.
"The same thing makes them different?" McKain scoffed. "You may say that your client service makes you different, but every other person in the retirement space is saying that. You need to be clear."
Yes, he said, defining what you are also means you are also saying what you are NOT. That's okay.
"You cannot differentiate what you cannot define." McKain talked about a former pilot who became a financial advisor. When asked what he does, the pilot turned advisor says, "I fly people through retirement turbulence." Will they remember that? Of course.
Develop a statement for every action and clarify all your efforts, McKain said. Reconfirm with your clients that they are clear on what your advantages are.
#2: Creativity: Pick a single point in your business where you will make a difference creatively.
McKain told about a rental car company that made a list of every point where the customer came into contact with a person from the company. They counted 17 touch points. They picked one to get creative about— the point where the customer accesses the product.
What was the company? Enterprise. They did one thing creative and distinctive — they pick you up. Now they're the number one rental car company. And everyone knows them as the company that will pick you up.
Pick a single point where you will develop a difference—then come up with a creative way to do that, McKain said.
#3: Communication: Reach out to your clients according to their preferences, not yours.
McKain cited a survey where people said they'd give up sex and chocolate just to keep their phones.
And with the audience's help and laughter, he distilled the communication differences between generations: Baby boomers, when told by their boss to jump, ask "How far?" Gen Xers, when told by their boss to jump, ask "Why?"
#4: Clients: It's their experience with you that counts.
Too many firms focus on the transaction, McKain said. The distinctive ones focus on this: What is the ultimate experience that a client could have with us?
And crucial to that experience are your employees, he said. They're what the customer remembers. "Think of Indiana Jones. Seriously. George Lucas is the owner of the company, but you don't think of him. You think of the employee, Harrison Ford. "
Ask yourself, "What if everything went exactly right? What specific steps do we need to execute to make it work? What are the roadblocks that prevent us? How do we provide the tools to empower our team to deliver it?"
The man got a standing ovation from a crowd of retirement advisors. Proof that he walked his talk, offering a distinctive customer experience as well.