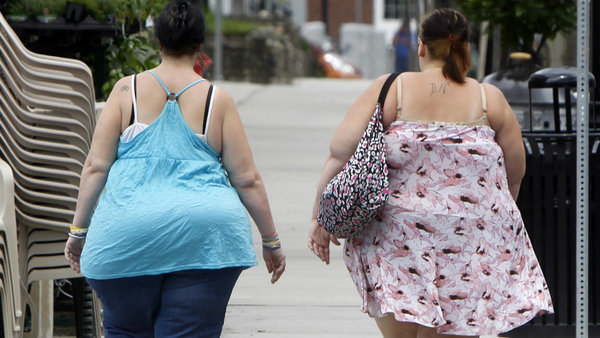 Obese adults are four times more likely to get a diabetes diagnosis in their lifetime, and experts expect that number to grow in the next few decades.
Related: 20 conditions top U.S. health care spending
These numbers come from the latest Gallup-Healthways Well-Being Index, which surveyed half a million adults between the ages of 25 and 64. The index calculated respondents' BMI based on height and weight to determine if the adult is obese.
Right now, almost 10 percent of obese people are diagnosed with diabetes by their 30th birthday, compared to 1 percent of non-obese people. In terms of the larger population, 28 percent of adults in the U.S. are considered obese, with 11 percent of these people living with diabetes.
For obese people, the most common ages to be diagnosed with diabetes is between 35 and 39.
The index also looks at the specific implications of the disease on women, since studies show obese women are more likely to get a diabetes diagnosis than obese men. This is true until age 60, when the two genders share the same likelihood to get the disease.
Related: Target workplace obesity directly, says report
Compared to women who are of normal weight, obese women between the ages of 50 and 54 are six times more likely to get diabetes. This is the age with the greatest risk for diagnosis among obese women.
Looking to the future, the Centers for Disease Control expects these numbers to grow. It estimates for people born in 2000, current 17-year-olds, their chances of receiving a diabetes diagnosis is 1 in 3. And by 2050, it's expected the number of people living with diabetes will double from current numbers.
The last few years have shown significant increases, with seven million more people being diagnosed since 2008.
The study shows even younger people, in their 20s and 30s, who are obese are four times more likely to be diagnosed with diabetes. The risk of getting the disease peaks between 35 and 39, some of the prime working years.
Related: Aggressive diabetes, blood pressure treatments do more harm
With an $153 billion a year going toward unplanned work absences and more adults facing the potential for diabetes, it's more important than ever for employers and health insurance companies to help employees curtail obesity and the risk of diabetes.