This year's BenefitsPRO Broker Expo was one for the books. Attendees heard from innovative and experienced industry experts as they shared special insight on everything from building a better book of services and clients, to how to innovate yesterday's techniques for the fast-paced and ever-changing landscape of tomorrow's benefits landscape.
Related: Top 10 things I learned at the BenefitsPRO Broker Expo
If you didn't get a chance to join us in Indianapolis this year, you definitely missed out, but here are a few of the week's highlights so you can catch up. Start planning now for next year's Broker Expo — we'll be in sunny San Diego April 17-19.
A look at Trump's first 100 days in office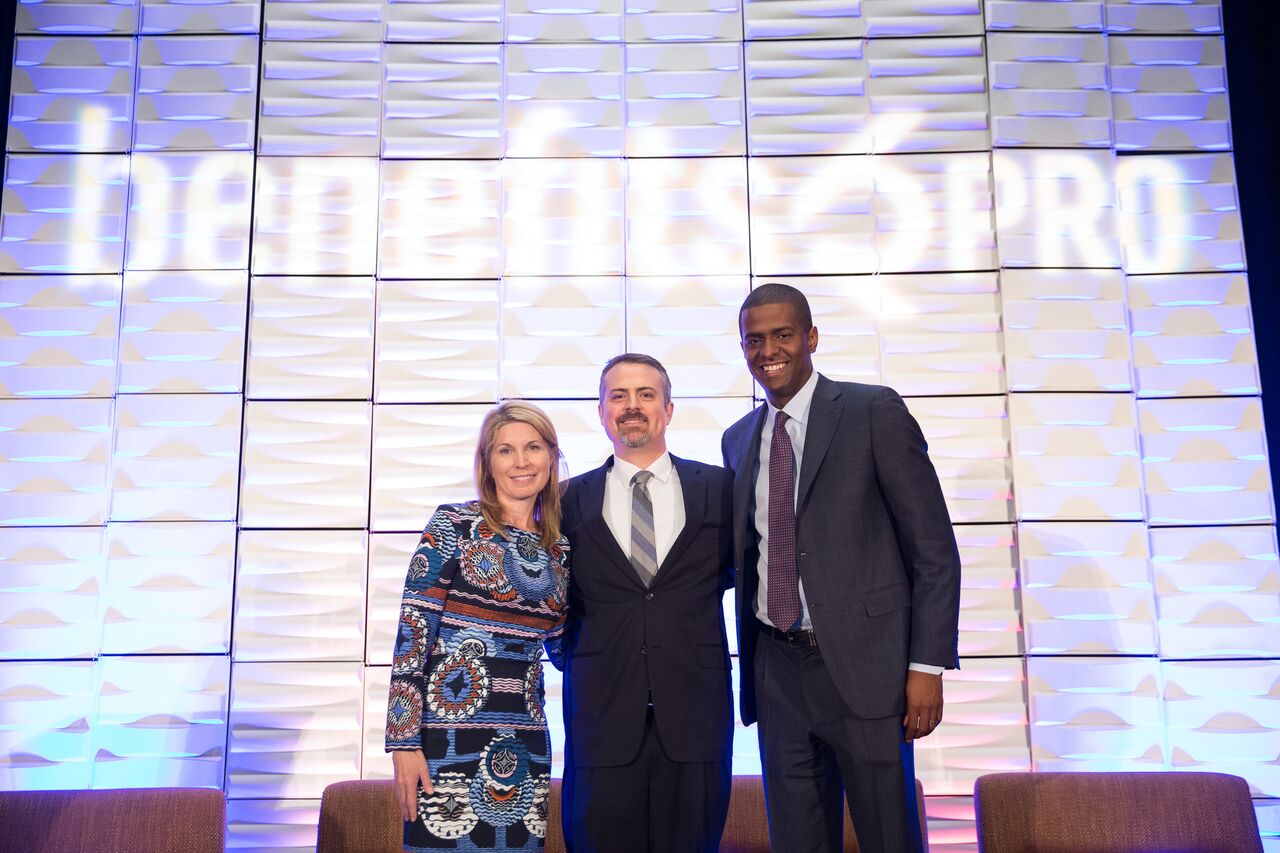 (Photo: Joe Chung)
Nicolle Wallace and Bakari Sellers hit the BenefitsPRO Broker Expo main stage during a keynote that tackled President Trump's first few months in office, and largely focused on the future of health care. Both were critical of Trump, but most of their critiques on health care were directed at House Speaker Paul Ryan.
Read more about the keynote address here: Nicolle Wallace and Bakari Sellers talk ACA, fake news, 2020 election
2017′s Broker of the Year is crowned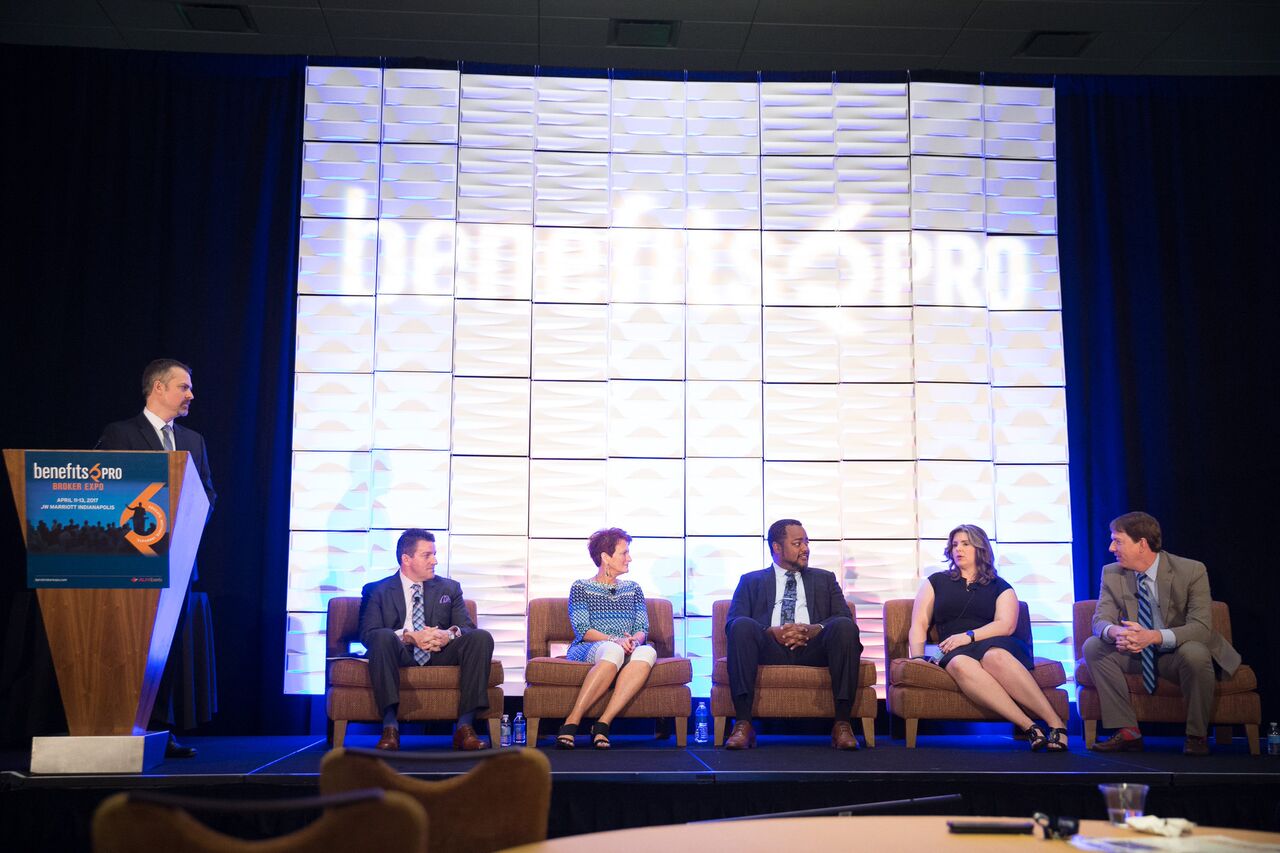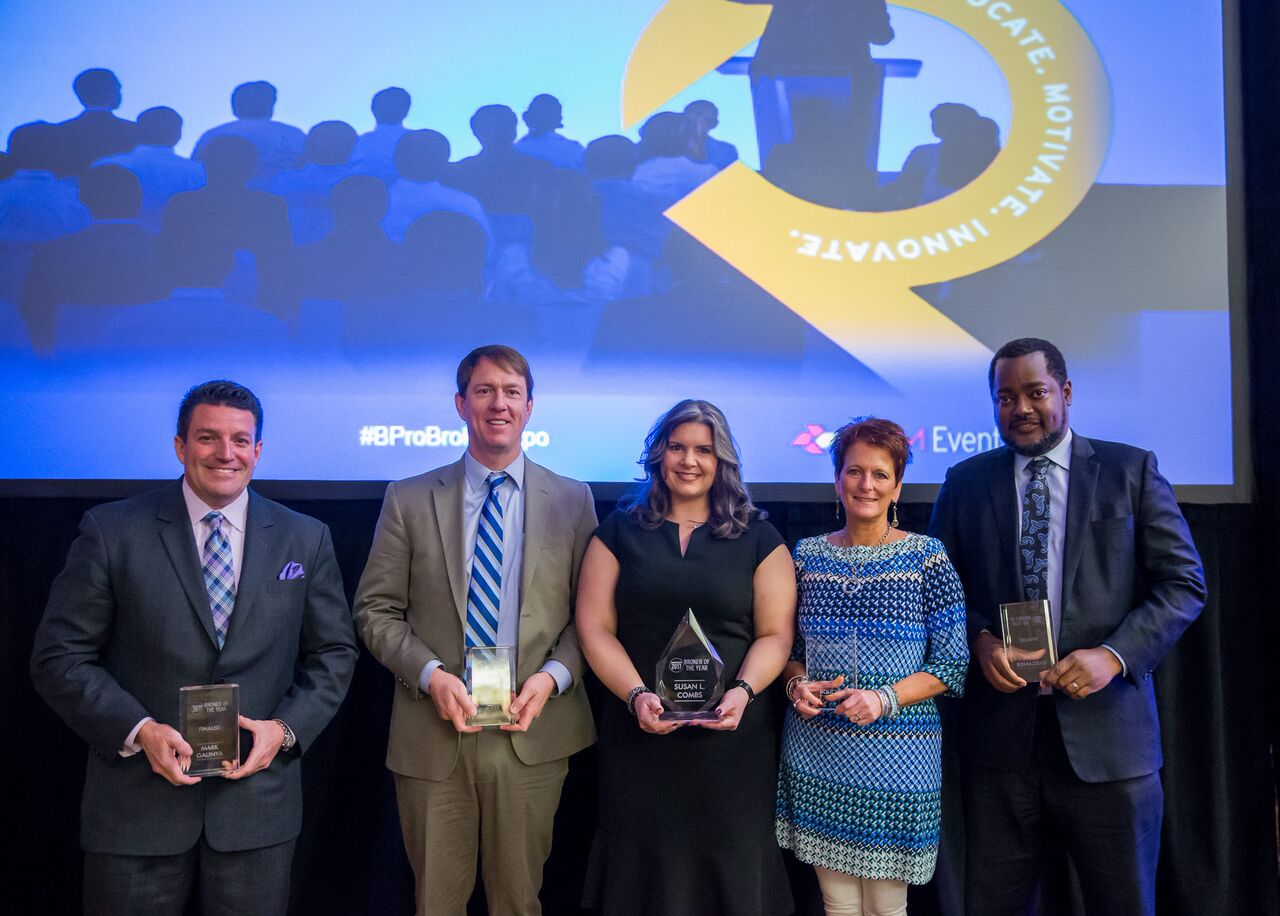 (Photos: Joe Chung)
This year's Broker of the Year panel gave the audience great nuggets of advice on how to be a better broker. All of the finalists have accomplished so much in their careers, but the ultimate award went to Susan L. Combs of Combs and Company in New York City.
Read more:
Learn more about all of the Broker of the Year finalists
Introducing Susan L. Combs, the 2017 Broker of the Year
More news from the Hill
(Photo: Joe Chung)
Marcy Bucker, vice president of government affairs at the National Association of Health Underwriters, closed out the week in the BenefitsPRO Broker Expo's final keynote. She clued the audience in on the three buckets of health care reform (reconciliation, regulatory, and legislative), and provided a closer look at what NAHU is advocating for as Washington continues to move the needle on the issue.
If you're wondering who Bucker thinks we need to keep an eye on moving forward: HHS Secretary Tom Price, CMS Secretary Seema Verma, Treasury Secretary Steve Mnuchin, House Majority Leader Mitch McConnell, and of course, Paul Ryan.
Other important tidbits from Buckner's keynote:
Through regulation, NAHU is currently advocating for a limit to special enrollment periods, a redefinition of the MLR formula to exclude broker commissions, and a simplification of the 6055/56 reporting requirements

Some Democrats might fall in line with Trump on health care, including North Dakota Senator Heidi Heitkamp, West Virginia Senator Joe Manchin (he also might be switching parties sometime down the road, said Buckner), and Missouri Senator Claire McCaskill

Congress will go back on break this summer, and if nothing is done on health care reform, Buckner sees more angry constituents in town halls
Ladies look at broker life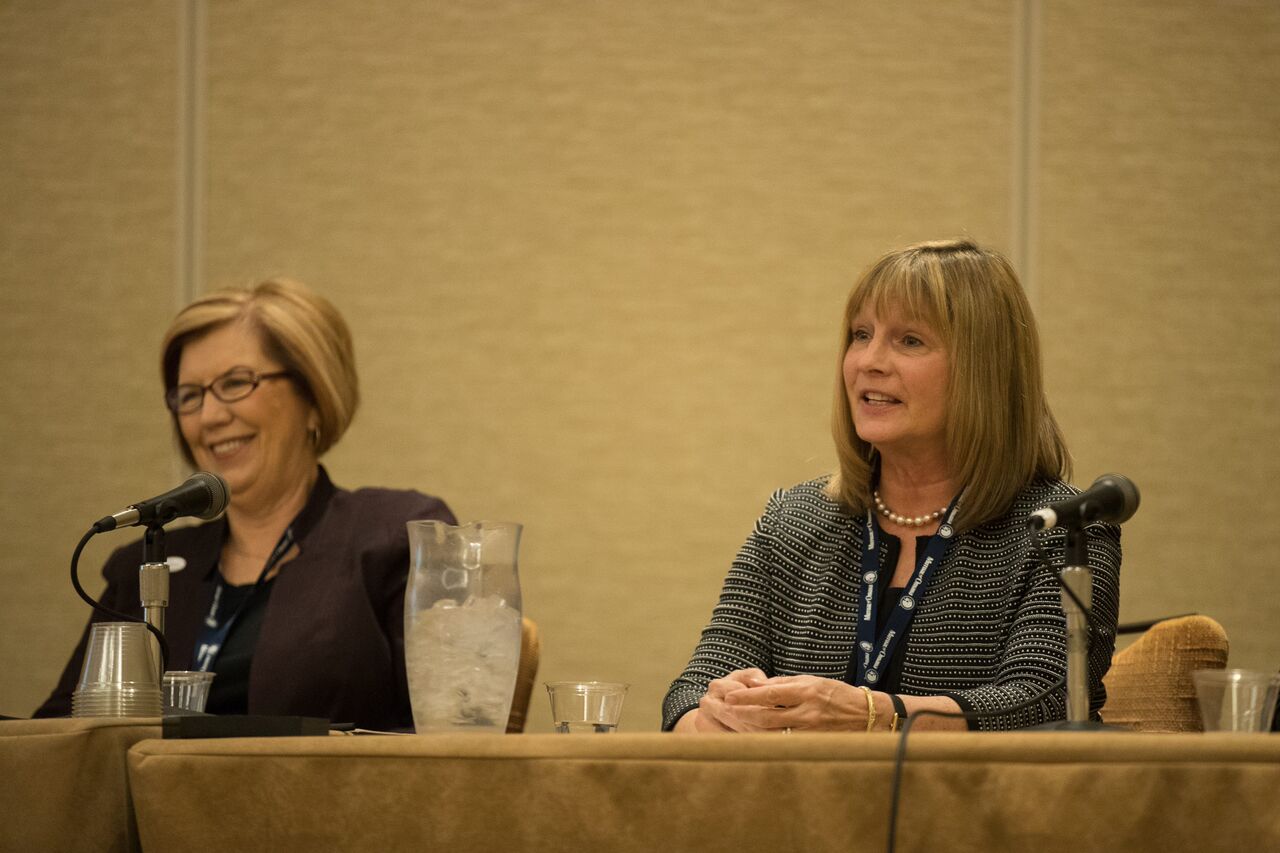 (Photo: Joe Chung)
Susan L. Combs hosted the "What's the Good News, Ladies?" panel on the final day of the conference. Kristen Brown, Pat Griffey, Susan Rider, and Cheryl Hughes joined Combs to discuss the importance of mentorship and playing to your unique strengths as a woman in the industry. The session was full of great insight on how to succeed in a male-dominated industry.
Find out what else the group discussed: Women brokers celebrate success
Furry and feathered friends in the Exhibit Hall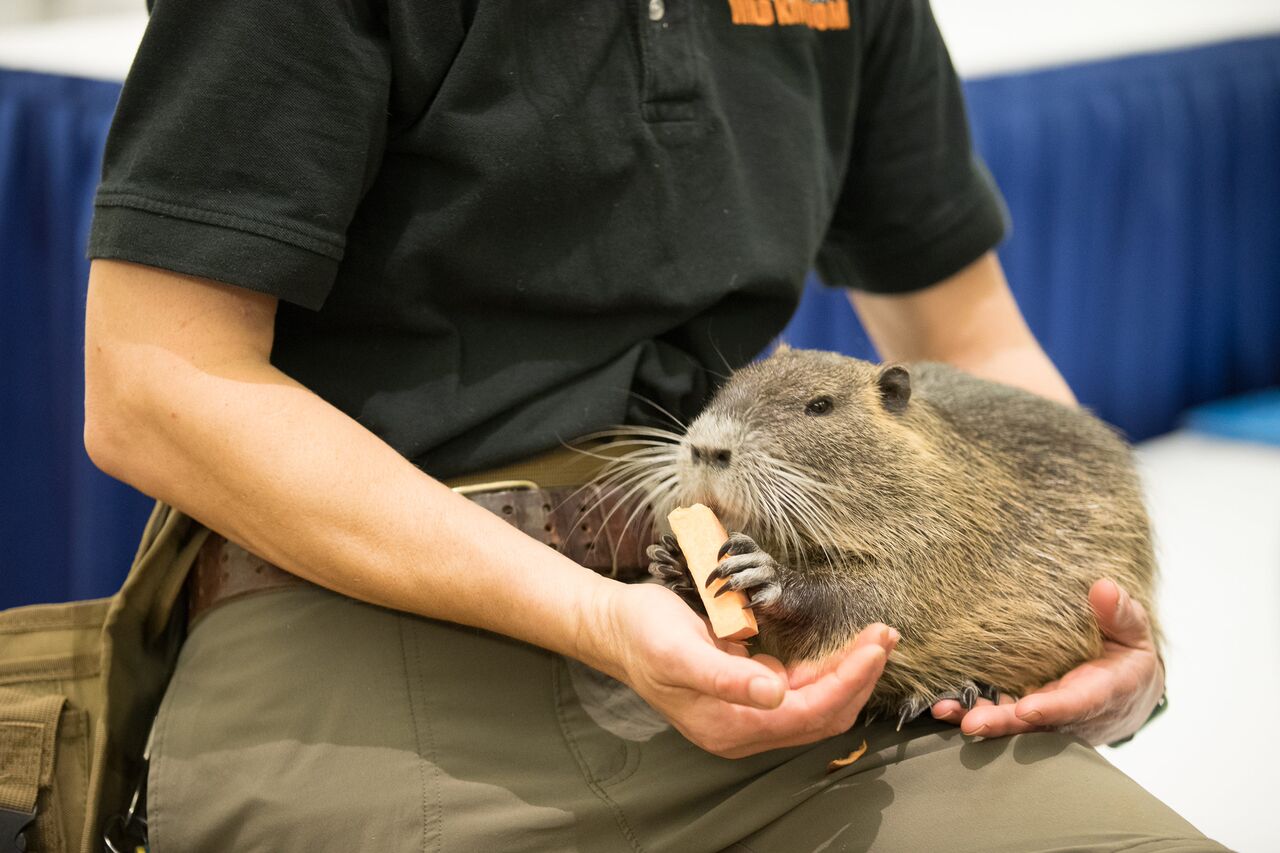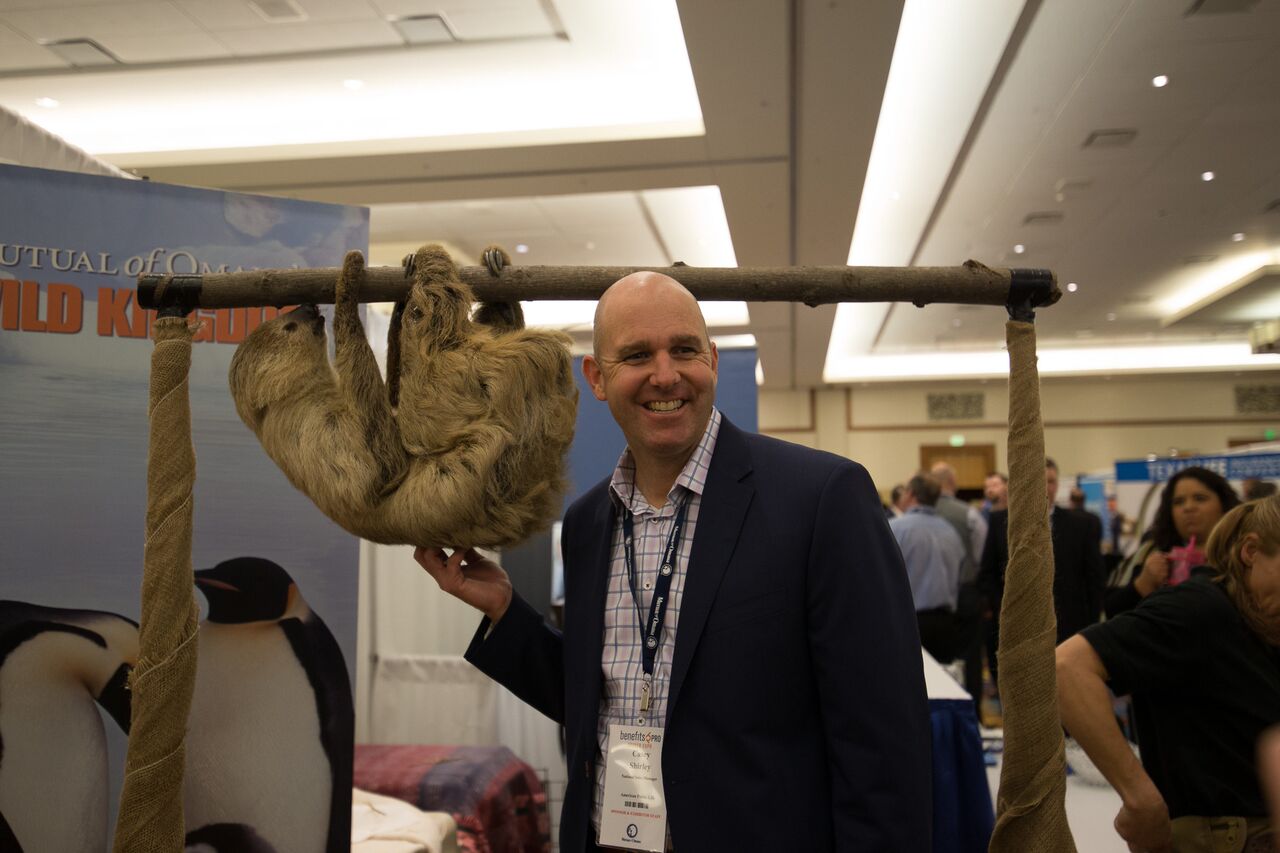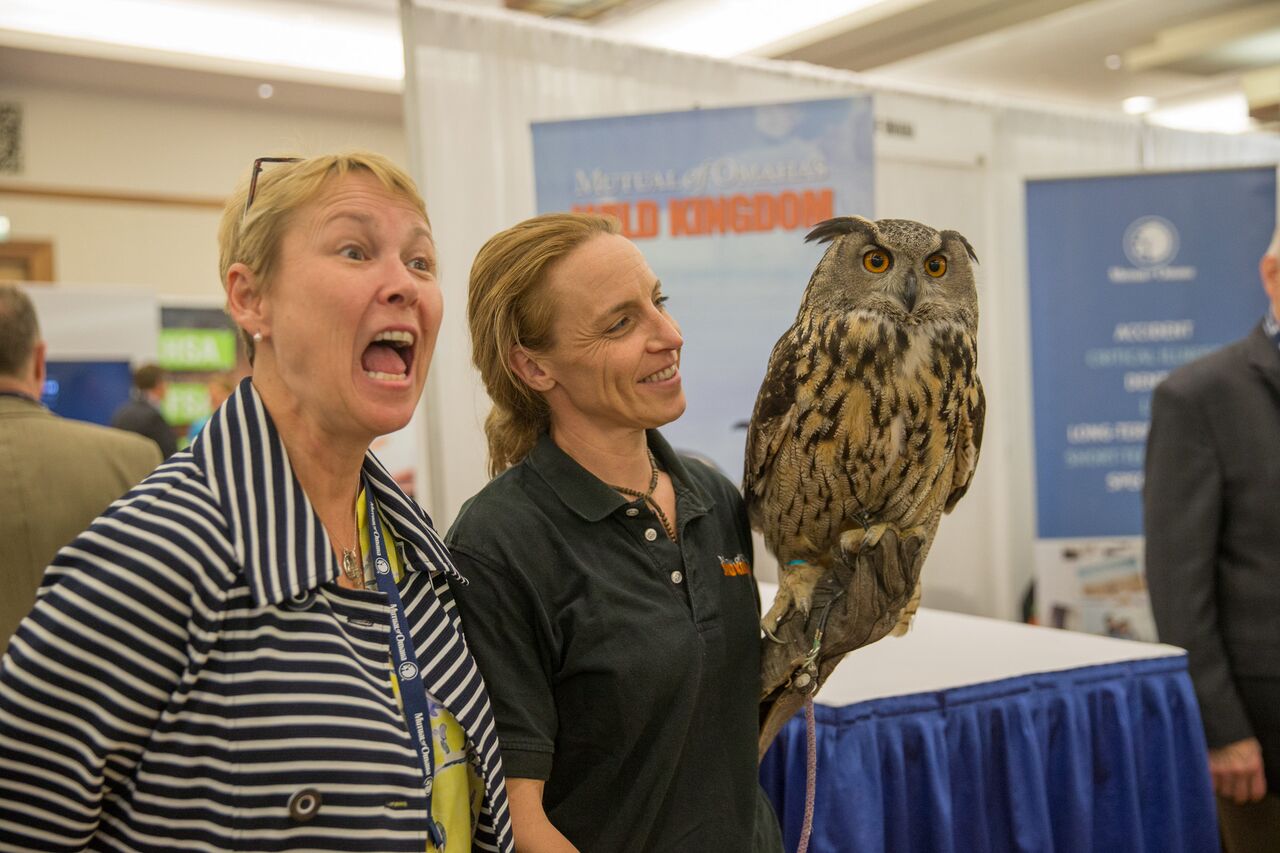 (Photos: Joe Chung)
If you weren't in Indianapolis with us last week, you missed your chance for selfie with a member of the wild kingdom. Maybe next year!
Game time!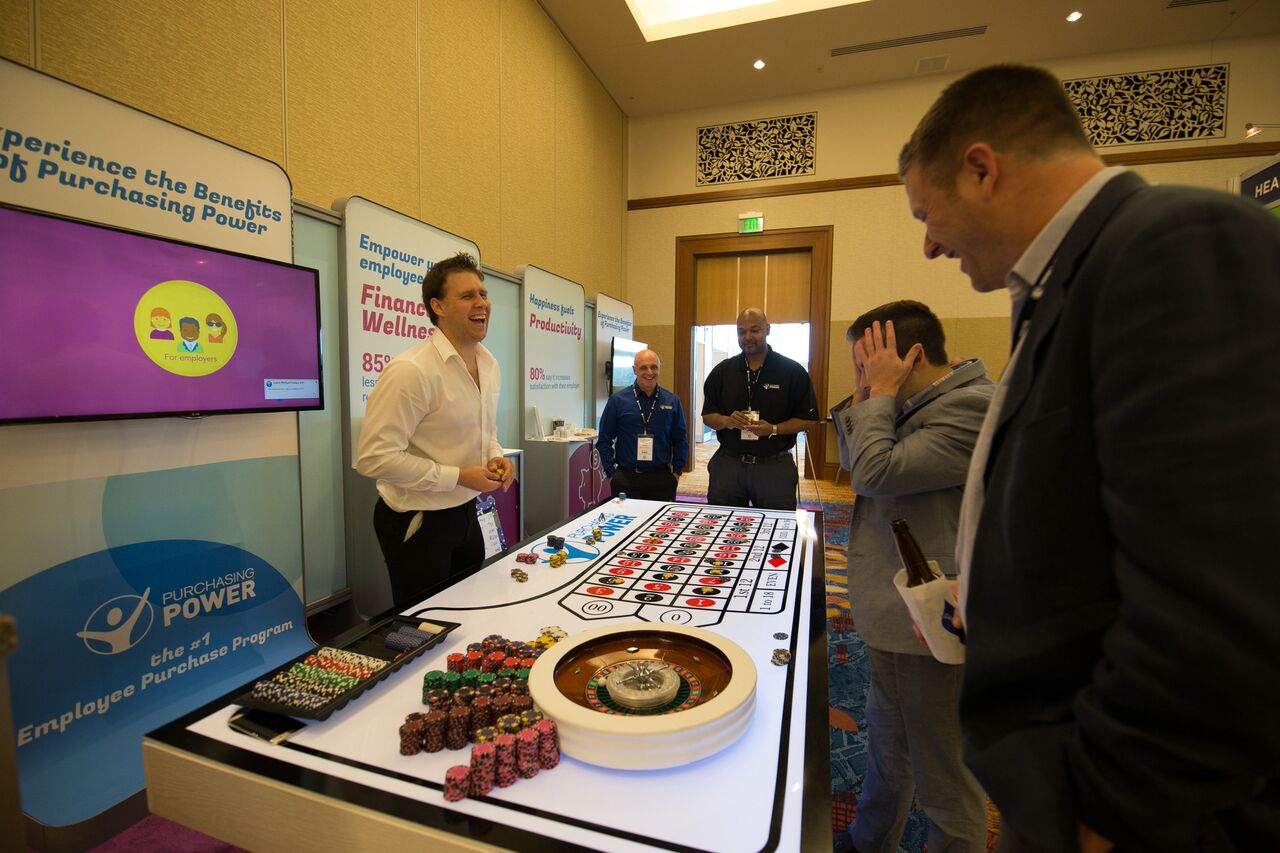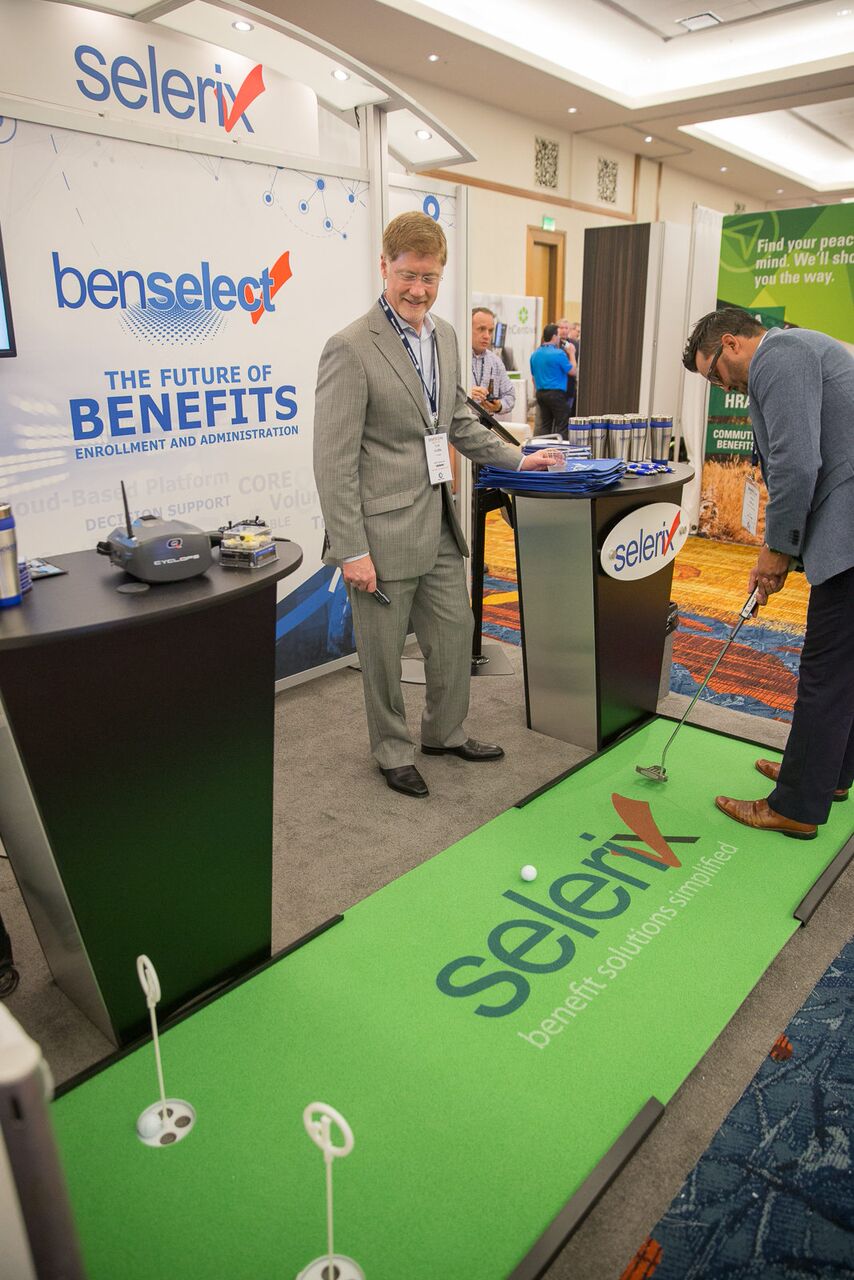 (Photos: Joe Chung)
BenefitsPRO Broker Expo attendees took their chances at the table and on the green while in Indy. Up for grabs? An Apple Watch at the roulette table.