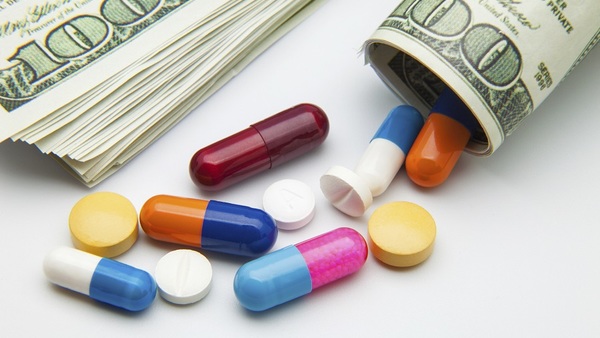 The pharmaceutical industry's powerful Washington trade association fell in size by almost two dozen companies after revising membership rules amid the debate over U.S. drug prices.
Pharmaceutical Research and Manufacturers of America, or PhRMA, will require that members spend at least $200 million a year on research and development and that their R&D spending is at least 10 percent of global sales.
The changes, reported by Bloomberg Sunday, follow a three-month review that has already seen several member companies leave the lobbying group.
"Being a member of PhRMA means being committed to doing the time-intensive, scientifically sound research it takes to bring bold new advances in treatments and cures to patients," said Joaquin Duato, chairman of PhRMA and Johnson & Johnson's worldwide chairman for pharmaceuticals, in a statement announcing the changes.
Drugmakers of all sizes use price increases to raise revenue. The changes will result in a trade group made up of mostly large, established drugmakers, such as Pfizer Inc., GlaxoSmithKline Plc and AstraZeneca Plc.
Some smaller companies that have attracted the ire of insurers, patients and politicians for buying older drugs and raising their prices will be shut out. Companies that don't yet have drugs on the market will also be less likely to remain with the group.
Eli Lilly & Co. supports the membership criteria, which will "allow the association to focus even more effectively on the issues that are important to research-based biopharmaceutical companies," Mark Taylor, a spokesman, said in an email.
The drug industry is one of Washington's most powerful. In 2016, PhRMA spent nearly $20 million on lobbying, according to the Center for Responsive Politics. PhRMA is in the midst of a media advertising campaign and public events effort to highlight the value of members' treatments.
Pricing outcry
Companies are embroiled in a national debate over U.S. drug pricing. Industry critics range from patients to President Donald Trump, who's accused drugmakers of " getting away with murder." His administration has said he wants to use the government's negotiating power to lower drug prices, but he hasn't provided details.
PhRMA's website now lists about three dozen member companies. All those affected by the changes are eligible to reapply for membership, according to the trade group. Some companies that fall short of eligibility now had recently resigned from the group.
Seven companies with full memberships were eliminated. Jazz Pharmaceuticals Plc resigned Monday, after being a member for nine months, a spokeswoman said.
Horizon Pharma Plc said in a statement that it's "proud of its commitment to find and develop treatments for patients with rare diseases. For the past six years, Horizon has enjoyed a collaborative and productive relationship with PhRMA and its member companies and is confident that this will continue as the company jointly supports and is active in shaping many critical policies that impact the overall industry."
Representatives for Orexigen Therapeutics Inc., Leadiant Biosciences and Medicines Co. did not respond to requests for comment. AMAG Pharmaceuticals Inc. said that it exceeds the annual 10 percent threshold for R&D spending in PhRMA's new membership rules, but is too small to spend the minimum of $200 million a year on research. Mallinckrodt Plc resigned in March
The changes also eliminated 15 "research associate" members, typically smaller companies that paid smaller fees. Aerie Pharmaceuticals Inc. declined to comment.
A spokeswoman for BioMarin Pharmaceutical Inc. said Tuesday that the company supports PhRMA's efforts, and is "exploring with PhRMA what options we have for membership." Marathon Pharmaceuticals LLC, a former research associate, left the group last month.