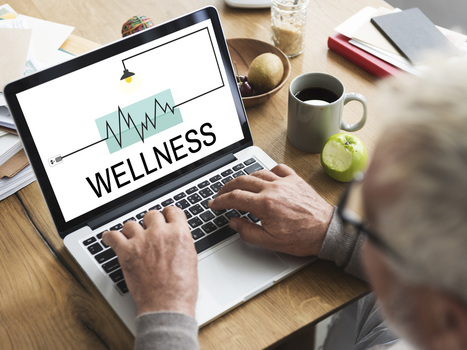 The University of Louisville has been focusing heavily on its employees' health and well-being since 2005, and has reaped incredible benefits along the way, including: significant healthcare savings; lowered health risks within its staff roster; greater community involvement; and of course, stronger physical, social, mental and financial well-being among employees.
Related: Employers shifting from wellness to well-being
So, what's the secret to the University of Louisville's wellness program success? Let's take a look at the university's decade-plus-long story of workplace wellness, and highlight lessons learned along the way.
With nearly 7,000 employees across three campuses on varying shift schedules, the University of Louisville began the 21st century with employee health care costs skyrocketing by the double-digits year after year.
Even after adopting a self-insured health plan in 2002, costs continued to spiral upward. Upon further examination by the university's director of health and disease management, Patricia Benson, and members of the university's leadership team realized the rising healthcare costs pointed back to one major factor: poor employee health.
Related: 7 wellness benefits to maintain employees' zen
"After a couple of years, we realized that our own poor health was the cause of our high costs. We came to the realization that 'we have met the enemy, and it is us,'" said Benson. With the motivation to work together and under the university president's directive to change the fate of their health, the University of Louisville team started its "Get Healthy Now" employee health program in 2005. Lesson #1: leadership support is crucial to program success from day one.
Working with and listening to their employees, the university staff created a voluntary, incentive-based program designed to nurture a culture of health, engage employees and contain health care costs.
In its first year, the university offered a $20 per month discount on health plan premiums to those who participated, which led to 50 percent of its employee population participating in the program. After increasing the premium reduction to $40 per month, employee participation jumped up to 70 percent. Lesson #2: incentives are an investment in participation.
Looking to take the program to the next level and engage employees on every level of their health and well-being experience, the university opened a wellness hub for employees: a 22,000 square foot wellness center that is free for employees and $10 per month for spouses.
Related: The future of workplace well-being
At the same time, the university team expanded its offerings to include workout classes, workshops on mindfulness, free personal coaching regardless of an employee's health risk, health and fitness assessments, smoking cessation classes, and workshops to support legal, social and financial development.
Coupled with a new online health management tool, employees now had anytime access to support for every dimension of their health. Lesson #3: make healthy habits easy and accessible for all employees.
The "Get Healthy Now" program now enjoys a 74 percent participation rate, and all of this participation is driving major results:
Decreased health risks. The program has decreased the average number of health risks among employees from 5 or more health risks to 0-3 risks.
Slowed rate of increase for medical claims costs. Participation in the program results in significant reductions in health care claims costs — claims costs increase only by 2.5 percent for participants in the program compared to a 19.5 percent increase for non-participants.
Health care cost savings. Program participants see an average claims savings of $1,300, resulting in an estimated $4.3 million in reduced claims spending for the university.
And, every dollar invested in the wellness program generates $7 in health care savings.
In 2013, the University of Louisville used these cost savings to fund a "living wage" goal that increased the minimum salary for employees to $11 per hour — sharing in the wealth of good health — and helping support the financial well-being of their workforce. Lesson #4: creatively re-investing in the future of your employees, whether financial or otherwise, creates program engagement.
The University of Louisville has undoubtedly achieved significant results through its "Get Healthy Now" program, including decreasing health risks, lowering healthcare costs and creating a culture of health among employees.
But I'd like to leave you with one last lesson from the University of Louisville's story — never stop listening to employees and examining creative ways to move your program and organization forward.
Today, the university has plans to expand its wellness initiatives to reach its employees and the Louisville community even more significantly in the next 10 years.