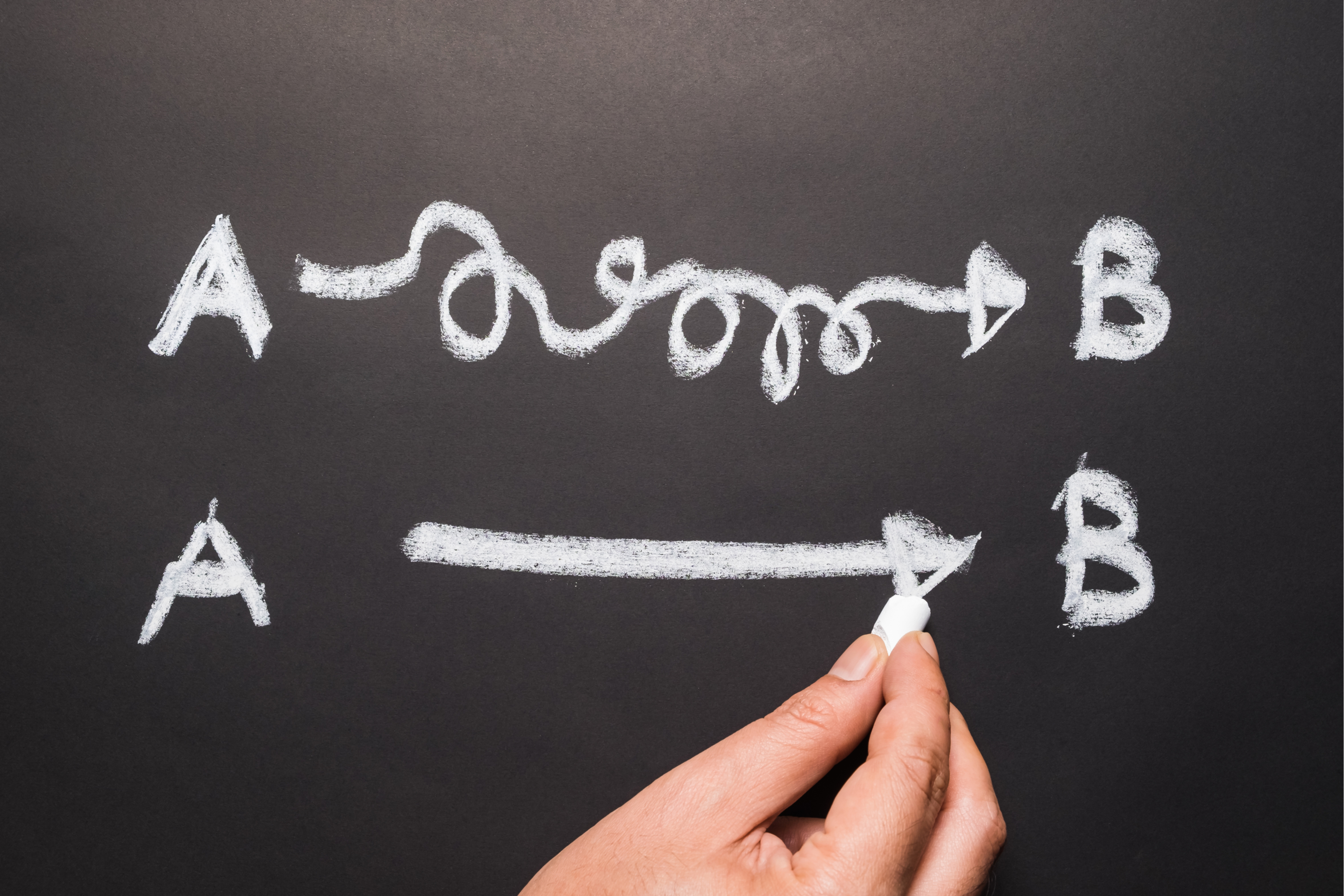 There's one word to describe today's benefits administration space: complex. Benefits managers have a number of areas to handle, including administration, payroll and compliance, not to mention a host of different products — from employee benefits offerings to an emerging world of unique consumer-oriented services that support the health and financial well-being of the employee. Then there's the challenge of gathering a mass of group and employee data and getting it to the ecosystem of third parties that support these services. And, of course, all of this has to be done while trying to control benefits-related costs.
For an enterprising broker, the challenges faced by a harried human resources administrator present a special opportunity. Brokers can save the day by offering an array of solutions that sort through the maze of the benefits administration space, bringing clarity, value, convenience and bottom-line benefits.
Complexity reigns
Employers consider the management of employee benefits to be an increasingly complex endeavor. A recent study by Guardian found that nearly 6 in 10 employers felt this was an area of high complexity, while 1 in 3 said it was moderately complex. Conversely, less than 10 percent of employers surveyed termed benefits administration "minimally complex."
Mid-size firms are the most likely to feel that managing benefits is an increasingly complex proposition. Nearly 70 percent of employers with between 100 and 2,500 employees struggle to manage benefits effectively. And, not surprisingly, those offering the widest range of insurance benefits were the most likely to see the benefits administration landscape as complex.
There are a number of "pain points" for benefits administrators. These include communication and education for plan members, the implementation of new benefits plans, the establishment of an electronic data interchange, and enrolling employees. Employers are also challenged to maintain legal and regulatory compliance, to improve efficiency and to control benefits-related costs.
As a result, employers are seeking new solutions to better manage their benefits. According to Guardian's survey, 50 percent of employers say that expanding benefits web technology is a top strategy to address their challenges. This preference underscores the opportunity for advisors and benefits brokers to present solutions to their clients that reduce the growing administrative burden associated with benefits.
Benefits outsourcing on the rise
More and more employers are using outsourcing for their benefits administration. In 2016, 75 percent of employers used benefits vendors, a notable increase from the 67 percent who outsourced in 2014. The largest increase in the use of outsourcing vendors occurred for large employers with more than 1,000 employees. This group of employers uses an average of five vendors. However, growth in the use of vendors for benefits administration was still notable for mid-size companies (100-999 employees).
The selection of an outsourcing partner for benefits administration is not something employers take lightly. It's a significant task that requires specification of the scope of the services to be provided and determination of service levels to be maintained. Relationships with outsourcing vendors tend to be long-term, adding to the importance of making the proper decision.
Indeed, an advisor needs to understand that an employer has competing priorities that must be considered when developing solutions to meet their needs. It's difficult for a client to handle an overwhelming amount of change all at once. Significant disruption to the CFO, the director of human resources, or employees tend to be deal breakers. On the other hand, customizing every detail of an effective human resource strategy is not general scalable for the advisor, nor affordable for any but the largest employers.
Brokers' roles in successful implementations
Benefits technology systems can greatly reduce the administrative burden on the human resources team. An effective system helps sort through the necessary paperwork that's part of the process and allows for seamless interaction with multiple third parties, including insurance carriers, payroll vendors and other consumer products such as Health Advocate or Teladoc. Technology systems can also enable easy-to-implement interactive wellness programs.
While many employers currently use benefits technology, not all are realizing success in the form of lower benefits administration costs. This may have to do with lack of preparation and ongoing training designed for taking advantage of new technologies. It underscores how important it is for brokers and advisors to help clients sort through the complexity of benefits technology, and to thoroughly educate and advise them about the best options so they know exactly what they're getting and are prepared to take full advantage.
Learn the market and the technologies
The opportunity to help employers make headway in a complex benefits administration environment is clear. But how can ambitious brokers and advisors exploit these opportunities to the fullest?
The first thing is to understand your target market as an advisor. Look at your current block of business for commonalities. Do you have a natural niche in a particular industry or do you work with clients of a similar employer size? Even with a focused approach, however, each client and prospect is unique in how they prioritize their financial and human resources objectives. You'll have to dig deep to understand the likely needs of each potential client.
Once you have a sense of your target market, you need to become a student of the benefits technology space. Ideally, you'd start with a set of market-proven technologies that provide a nice mix of human resources and administration tools and then choose the ones that offer a broad set of combined capabilities, since no single technology solution has everything.
Gain an understanding of the capabilities offered by each vendor and platform. Does the technology offer carrier connectivity so that there's ease of integration with the benefits carriers you trust to support your business? Learn about the cost model to determine if the program can even work for the client. If the broker is absorbing the cost initially, how can it ultimately be shared with the client? And remember that customization itself has a cost.
There are labels in the marketplace that can be misleading. Terms such as "private exchange," "benefits administration" or "HRIS" create impressions that may or may not be accurate. You need to understand what each technology platform does and what it has the potential to do.
At first glance, the lines between products can appear blurred, and it can seem like they offer similar features. But they're not all the same when you get into the details. For example, one exchange may differ from another in the defined product it offers. Alternatively, some benefits administration platforms may offer more flexibility than others. HRIS systems may offer some of the same things but have limitations in other areas, such as minimal voluntary benefit options. Ultimately, you'll see that different technologies emerge to service the various niches.
In your quest to learn as much about the market as possible, you can gain knowledge from various resources. Take counsel from those with experience, other agencies with whom you have a relationship, and industry networking events where the topic is explored. Your own agency may have an in-house expert who is well informed about the benefits technology space. Lastly, talk to your top carrier partners. Much like you, the progressive insurance carriers are evaluating the market and pursuing solutions and integrations that simplify benefits delivery for you and your clients.
Capitalize on your role
Given the number and types of available solutions in the benefits technology environment, it can be challenging to figure out the role you want to pursue so you can add value and ultimately build and protect your revenue stream. As a broker, do you want to be a consultant for a particular model? Do you want to try to connect people and be a facilitator? Do you want to broker services? Or perhaps you want to be a provider of services and include that offering as part of your value proposition. Ultimately, where do you see your role going forward?
Once you've determined your place in the benefits administration world, be prepared to distill the ABCs of your knowledge into an initial conversation that brings you from a presenter of partner technology options to a point where you're recommending one that that's the best fit. This discussion sets a consultative tone from which you can build a trusting relationship.
Your skill as a broker and your ability to help your client will be enhanced if you can quickly discover priority needs and determine what's appropriate for your client. Knowing capabilities and what makes for the best fit can help create a better employee experience, more engagement, higher levels of participation and ultimately increase your revenue stream.
Partnerships are increasingly important
According to Guardian research on broker technology trends, 85 percent of brokers expect to partner with a third-party provider over the next three years to better support their clients' needs. The likely partners include benefits administration providers (38 percent), enrollment services providers (32 percent), group general agencies (21 percent) and private exchanges (17 percent).
If your agency doesn't have the capital to support multiple partnerships, you'll want to pick one partner and focus your resources. This requires that you have the discipline to do the preparation necessary to understand the situation rapidly, quickly evaluate the fit, and then be objective as to whether or not you can help.
Your best advice might be recommending others
You may find that you can offer solutions for certain types of clients but are unable to help others. It's also possible that your partner or partners may not be appropriate for your prospect. When that's the case, you may benefit most from having the professionalism to admit that to the benefits administrator.
For situations when a broker or advisor is unable to provide the appropriate solution for a prospect, they are well served by creating partnerships with other agencies to whom they can refer business. By creating a network of referral relationships, a broker can monetize prospects whose needs don't match what they can offer.
By admitting when you can't help a client and referring them to someone else who can, you're also demonstrating the highest level of professionalism. You not only profit through your business connections but you also build a brand of trust. Ultimately, you don't need every possible combination of options to win the trust of a customer.
You can then confidently ask for referrals and returns from the client who ended up going elsewhere for their needs. In essence, you can be a kind of mass marketer by creating referrals when there is no fit.
The new benefits industry and the benefits technology area are clearly complex. Brokers who are the best schooled in the space, can provide options, create confidence and shoulder the complexity are most likely to win the technology race. It's truly an ever-changing marathon that requires pace and nimbleness, not a sprint.