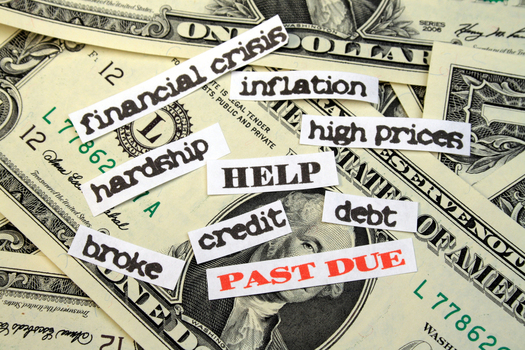 Even with insurance, many Americans are forgoing a trip to the doctor because of the out-of-pocket costs — and many are fearing they're going to be priced out of the market altogether.
Related: Basic medical coverage is a big deal
According to a Bankrate survey of 1,002 U.S. adults conducted by Princeton Survey Research Associates, a quarter of respondents say they have decided not to seek medical attention when they've need it because of the cost. Older millennials, ages 27-36, were the most likely to say this (32 percent).
"That's surprising — it was an answer even given by those who do have health insurance," says Robin Saks Frankel, credit card analyst at Bankrate.com.
More than half of Americans (56 percent) are worried they might not have affordable health insurance in the future. Generation X, ages 37-52, are most concerned (64 percent), followed by baby boomers (58 percent), millennials (56 percent) and the silent generation (35 percent).
Frank says that's roughly the same level of concern Bankrate.com found when the firm's surveyors asked the same question in August 2013, two months before the opening of the health insurance exchanges created under the Affordable Care Act.
Related: American families continue to see health care costs rise
Respondents to the May 2017 survey say they prefer the ACA to the proposed American Health Care Act by a wide margin: 43 percent to 25 percent, while 12 percent say they prefer neither, and 19 percent say they don't know which plan to prefer.
"The future is pretty uncertain, but it's highly likely insurance premiums across the board are going to increase, and it is likely deductibles will increase," Frankel says.
Under the AHCA, the individual mandate will be eliminated, and if the legislation passes, she expects more people would choose not to have insurance.
But even if the ACA remains intact, people might still worry about the unaffordability of health care insurance as premiums continue to rise, Frankel says. Anthem is pulling out of the Ohio exchange and 18 counties might not have any ACA plan, while Aetna and Humana are pulling out of all the exchanges next year.
"If people can't buy an insurance plan, they're going to have to seek far more expensive options," she says. "It's all well and good that there may still be health care access, but if people can only buy expensive plans, they are practically useless."
Related: 10 worst states for ACA premiums
As for future fixes to the ACA if the AHCA fails: "I hope that a more satisfactory option appears," Frankel says. "It doesn't seem like any options out there now are going to be good for most people."
No matter what happens in Congress, Frankel recommends people have an emergency fund to pay for medical treatments, "so they don't have to choose between financial health and physical health."
Health savings accounts are also an option, particularly if they become less complicated and more available to everyone, she says. Frankel also recommends maintaining continuous insurance coverage, as they may have to pay significantly higher premiums if they re-enroll after letting policies lapse.