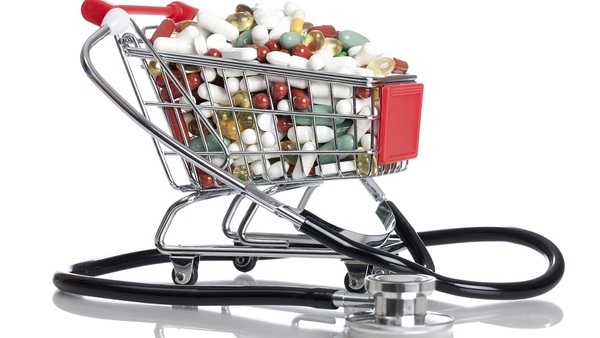 Will consumers shop for more cost-effective medical care?
That's the billion-dollar question both business and health policy leaders have been asking over the past decade.
Last year, the Health Care Cost Institute found that 47 percent of the $524.2 billion spent on health care by individuals with employer-sponsored insurance was shoppable. That's $246 Billion dollars of shoppable care.
Shoppable services are common health care procedures that can be researched ("shopped") in advance.
They're services that are available from multiple providers in a market (i.e., competition). And they're services that have data about the prices and quality or have little to no difference between them, such as MRIs and lab work.
The HCCI definition factored in hundreds of different outpatient and inpatient services and procedures.
But as the CEO of a company that helps employees shop for health care, we estimate that nearly $80 billion could be saved from only four routine procedures.
Yes, just four – colonoscopies, CT Scans, mammograms and MRIs.
Through claims data, employers who give their workforce the tools to shop for CT scans save an average of $507. Each year, there are 80 million CTs performed in the United State.
Multiply that and the potential savings on that service alone is $40.6 billion.
Apply the same math to other shoppable procedures. Shoppers save $586 on average.
If the 34.8 million MRIs were shopped each year, the savings would be $20.3 Billion. If we shopped the 14.2 million colonoscopies performed each year, we could save $16.6 Billion. And there's more than $2.4 Billion to be saved on the 39 million annual mammograms.
The point is that we don't need to boil the oceans to reduce the cost of health care drastically.
Business leaders can educate their workforce about the out-of-pocket benefits of shopping for just these four procedures. Further, they can incentivize them to shop for better value care, giving them a reason to change their behavior. Finally, they can work with their health plan or another third-party to deliver targeted messages when it comes time to have these procedures.
Since 2016, HealthTrust, an employee benefits pool that serves 47,000 public sector workers and their families in New Hampshire, saved over $1 million on just these four services over the past two years.
When employees needed medical care, they simply shopped online or via a call center. Employees were free to go to any provider in network. But they were paid when they chose a better value facility, earning $150 on average for a MRI and $40 for a mammogram.
HealthTrust's shopping program includes only 30 shoppable medical services and procedures. Neither the employer nor their health plan had to renegotiate prices with providers. Yet, over the past two years, several providers have called the sponsoring health plan to right-market rates. In one instance, the CFO of a major hospital dropped pricing for MRIs by 55 percent.
That reduces costs for everyone in the system. But for HealthTrust, shopping employees reduced the company's overall medical spend by 4 percent in 2016. They're expected to do the same in 2017.
These results are exciting, but they shouldn't be surprising. When patients control the marginal dollars, health care marketplaces emerge. For instance, the cost of conventional Lasik decreased 25 percent from 1999 to 2011. The cost of a tummy tuck decreased by 45 percent from 1998 to 2015.
Employers need to empower employees to create the competition and subsequent health cost reductions not only for their own financial health, but for the corporate bottom line, too.