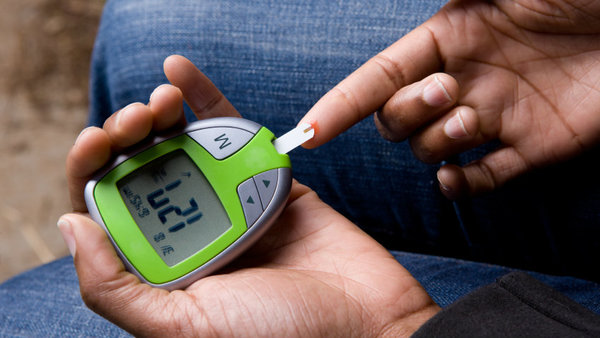 Because November is National Diabetes Awareness month, it is important to examine what diabetes means for employers. According to the National Diabetes Statistics Report by the Centers for Disease Control (CDC), approximately 19 million working-age adults have diabetes. Twenty-six percent of them are undiagnosed and therefore likely not managing their disease.
Even when managed, diabetes can cause symptoms like stress and fatigue, and result in chronic conditions such as hypertension and neuropathy. Stress in particular can be a major factor for those living with and managing diabetes. Checking blood sugar, taking medications, maintaining a balance of nutrition and exercise, and concerns about long-term health consequences can all be sources of distress for people living with diabetes. There is also a direct correlation between physical stress and poor glucose control, which can further complicate recovery from illness. Chronic health issues associated with diabetes can cause frequent, unplanned absences, which can cost employers hundreds of thousands of dollars in lost productivity. According to the Integrated Benefits Institute's absence cost estimator tool, unplanned absences — 84 percent of which are due to illness or injury — would cost a company with 1,000 full-time employees $1.5 million annually in wage replacements and lost productivity.
When not well managed, diabetes can result in catastrophic health conditions like cardiovascular disease or kidney failure and lead to disability leave, which means less income for the employee and loss of productivity for the employer. If the employer is self-funded, covering an employee's medical claims is an added burden. These serious conditions can generate hundreds of thousands in claims. Kidney disease, for example, generated $365 million in claims for self-funded employers from 2013 to 2016, according to Sun Life's most recent analysis of high-dollar claims.
In addition to its impact to the bottom line, diabetes represents a potent co-morbid condition. If a person is dealing with other health issues, diabetes can prolong recovery time, sometimes quite significantly. Analysis of Sun Life's claims from 2005 to 2014 that went from short-term to long-term disability showed that, on average, claimants who had been diagnosed with diabetes as a co-morbid condition stayed on leave 50 percent longer than those who did not note a diabetes diagnosis. Short-term disability duration was particularly lengthy among claimants who filed claims for conditions closely related to diabetes, like vascular problems, eye conditions and neurological issues. Such people stayed on leave 40, 50 and 129 more days, respectively.
Workplace health and wellness have been improving in recent years, as more people focus on living healthier lives and seek employers that offer benefits to support their efforts. Employers have begun to focus on workplace wellness in several different ways, including via on-site fitness and medical facilities, employee engagement activities, and better nutritional offerings in cafeterias and vending machines.
However, employers don't always have the resources to provide this level of support. Fortunately, many community partners are available to work with employers in this effort. For example, the American Diabetes Association offers programs and initiatives focused on employee health engagement, as well as their Health Champion Designation program, which awards companies that meet specific criteria for fostering a healthier workforce (such as wellness activities and better nutritional options). The YMCA of the USA also offers a Diabetes Prevention Program to members of local communities. Based on the program designed by the Centers for Disease Control and Prevention, and supported by the American Diabetes Association, the Y's yearlong lifestyle-change program is for at-risk adults, helping them learn to combat the disease by eating healthier, adding physical activity to their daily routine, and improving coping skills. Recently, the Y has been bringing this program to employers and helping them customize it according to their workforces' needs.
Benefits research has shown that employers that can offer these services and foster a healthier workforce will see their own benefits. Having a healthy workforce makes happier, more productive employees and leads to fewer absences. Yet chronic health conditions like diabetes and its related complications are as prevalent as ever, and the impacts to employers' bottom lines can be a major disruption. To address health-care costs, costs of absence and even the length of disability leave, employers should proactively focus on employee health, emphasizing diabetes and related conditions.
For more information on the programs available through the American Diabetes Association and YMCA USA, visit www.diabetes.org/in-my-community/wellness-lives-here, and www.ymca.net.
Sheila F. Weiss is Assistant Vice President, Clinical Claims Services, at Sun Life Financial U.S. Stay tuned for Sun Life's next article, discussing the role of dental and vision coverage in diabetes care