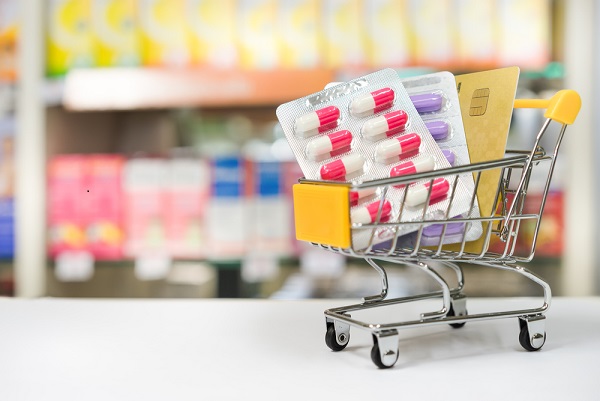 Just because a prescription is covered by insurance doesn't mean that you'll be paying less for them. In fact, you might be paying more, according to a New York Times/ProPublica report. The review found Americans may be overpaying for as much as one in every 10 prescriptions by using their insurance instead of seeking out an alternate source and paying cash.
The report said that the "shocking" revelation that individuals can do better for themselves than the drug prices negotiated by their insurers is revealing a problem that is far more complex than "the seemingly simple act of buying a bottle of pills." It adds, "[A] host of players—drug companies, pharmacies, insurers and pharmacy benefit managers—are taking a cut of the profits, even as consumers are left to fend for themselves."
There aren't any national statistics to indicate just how often this becomes a problem, it points out, although it cites Michael Rea, chief executive of Rx Savings Solutions, estimating that the number may be as many as 10 percent of all drug transactions. "If true nationwide," it adds, "that figure could total as many as 400 million prescriptions a year."
The pharmacy system is now so complex, that "there's no chance that a consumer can figure it out without help," says Rea. Rea's company is paid by employers to help them lower workers' drug costs.
With pharmacy benefit managers, which deal with drug benefits on behalf of insurers, often negotiating better prices for consumers, particularly for brand-name medications, Rea said that generics don't necessarily come out cheaper as well. Since insurers' clients are usually employers overseeing large numbers of workers and focused on overall costs, insurers negotiate over the price of generics in batches, reaching agreements for groups of different drugs instead of looking for the lowest price on every drug.
And that means that with all these different negotiations, different insurers wind up with different prices for individual drugs—and to make matters worse, with some insurers requiring a specific copay for each prescription—maybe $15 or $20—the patient doesn't get a price break on that even if the insurer reimburses the pharmacy at a much cheaper rate.
Rage over drug prices has spurred not just startups, like Blink Health and GoodRx, but also older firms like Express Scripts to step into the prescription pricing battle. But representatives for insurers and pharmacy benefit managers say patients having to pay more for a prescription from their plan than they would if they just shopped around through, say, online discounter Blink Health, are "outliers."
The report quotes Mark Merritt, chief executive of the Pharmaceutical Care Management Association, which represents benefit managers, saying, "There are three to four billion generic scripts written a year, and in the vast majority of cases, they are going to get a better deal by using insurance."
There can also be penalties for consumers who go off on their own to find better prices, the report adds—with insurers not letting them apply those purchases to a deductible or out-of-pocket spending maximum.
A disturbing bit of research by reporters at ProPublica and The New York Times "examined whether they could get better prices on 100 of the most prescribed drugs, identified by GoodRx, without using their insurance," the report adds. While ProPublica's prescription claims are managed by OptumRx, a large pharmacy benefit manager owned by UnitedHealth Group; the Times's medication coverage for reporters is managed by Express Scripts.
The result? "Both reporters found lower prices on GoodRx for at least 40 drugs on the list (many were drugs that can be purchased for $4 at Walmart, without any coupon)." And GoodRx wasn't the only one offering lower prices, although perhaps not for as many prescriptions.