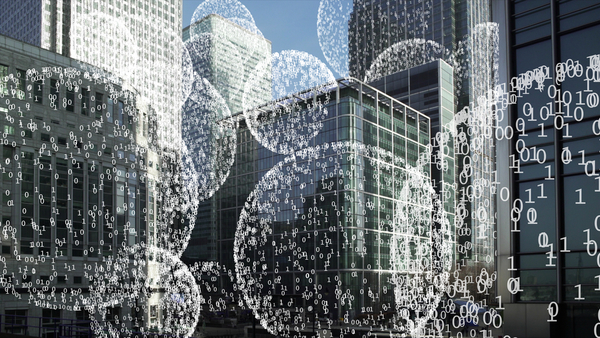 Warren Buffett famously called General Motors "a health and benefits company with an auto company attached." Whether you like or not, if you are a CEO, you are in the health care business. Employee benefits are typically the second or third largest expense for employers, only behind cost of goods sold and payroll. If CEOs viewed health care as one of their company's largest business units, it's a sure thing that more attention would be paid to improving the management and forecasting of health care costs. Companies have been lagging behind in applying advanced technologies like artificial intelligence to lower employee benefits costs.
One area where data scientists have been doing a lot of research is health care predictive cost analysis for companies. These models create actionable data that artificial intelligence-powered virtual assistants can use to guide employees to make better health care decisions. These models use logistic regression, a machine learning technique that is trained to discover relationships between the known input and output values. They can be programmed to review a company's' health care claims data and discover opportunities to make a difference in health care usage.
Imagine, for instance, a system that can mine demographic, geographic, laboratory and doctor visits, and historic claims data to predict an individual patient's likelihood of developing a condition. Training the model to make forecasts for future years based on a company population becomes possible, and leads to better business planning. These predictions can also be used to optimize a benefits plan design based on forecasts. Insurance products are all about managing risk; using AI to predict future costs protects companies from over- or under-insuring.
Predicting health outcomes becomes more important as employers move to being self-insured. A self-insured plan (or self-funded plan) is one in which the employer assumes the financial risk for providing health care benefits to its employees. According to the Employee Benefit Research Institute (EBRI) over 60 percent of employees are now in a self-funded plan, so companies are taking on more and more risk. That means forecasting and then managing this risk is increasingly important.
Using AI to prevent health care costs
Predicting health care costs is a huge step forward for companies, but it's only part of the equation. The next step is applying AI to the prevention of poor health decisions that can drastically raise a company's health care costs. In the past, companies used insurance plan design to try and change certain employee behaviors. For example, a company might raise the copay for going to an emergency room after a large group of their employees had been treating the emergency room like a primary care office. The fact is that 71 percent of emergency room visits are unnecessary or could be avoided, according to a study by Truven Health Analytics. Raising rates will change some behavior, but can also have a negative effect when employees delay getting needed care.
It would be better to use artificial intelligence to proactively guide employees through their health care experience. Imagine a chatbot that's powered by AI and can realize that someone hasn't filled their insulin prescription. The AI pores over historic and real-time claims data to identify, proactively reach out and gently remind an employee that they need to refill their prescription. This will help to avoid an emergency situation where someone might need insulin in the middle of the night and go to the ER. That's just one example of the countless opportunities to nudge employees toward better health.
Historically, employers have offered some sort of health care nurse line or concierge service to their employees to try to guide them to make better decisions. The issue with these offerings is that they are reactive. They are nothing more than a phone line. Although these offerings are well intentioned, they are rarely utilized by employees. People get the phone number with a stack of insurance papers and they quickly file them into a drawer never to be seen again. Now, if you overlay artificial intelligence data mining on top of it, you can be proactive and start to harness the value of a concierge service.
Artificial intelligence is already being used to diagnose patients and read medical imaging. The technology has been applied to arguably the most difficult aspect of health care, which is the actual treatment of disease. Artificial intelligence is being trained to be like a doctor, yet there is still a gap in applying this technology to help patients identify when care is needed and how to access the right care. To make a dramatic impact on health care, we have to start from the beginning and the way each one of us engages with the health care system. From there, we can create the full chain to predict, preempt and proactively guide people to better care at a lower cost.