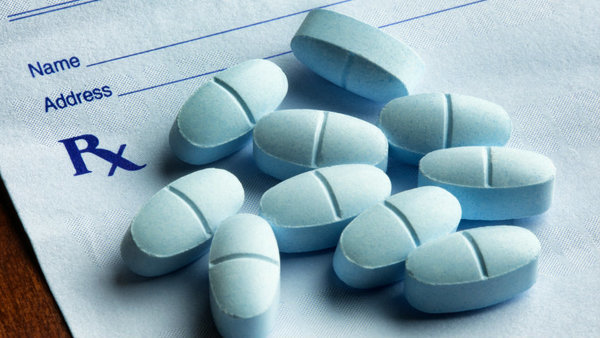 A Cleveland judge says the U.S. government has punted on the nationwide opioid epidemic. So he's grabbing the ball and running with it.
U.S. District Judge Daniel Polster has summoned pharma executives, law enforcement, government officials and lawyers to his court on Wednesday as he tries to forge a deal that would address the crisis and resolve more than 200 lawsuits stemming from it.
It's a daring strategy even for a 20-year veteran judge who doesn't shy away from seemingly intractable conflicts. Polster has said he hopes to strike a deal this year to offset the billions of dollars in costs U.S. municipalities face in dealing with an epidemic that claims 150 American lives each day.
"It would be fantastic if he can put together a settlement that really addresses these issues in that short a period," said Jane Eggen, a law professor at Widener University in Delaware who teaches mass-tort law. It's an "ambitious way to start."
The rising body count and drain on public coffers spurred Polster to call the summit, putting on hold federal lawsuits against opioid makers including Purdue Pharma Inc., Johnson & Johnson and Endo International Plc and drug distributors McKesson Corp. and Cardinal Health Inc. and others.
"This is an unusual case," the 66-year-old Harvard Law School graduate said in an interview. "The problem is urgent, life-threatening and ongoing. I took this step because I thought it would be the most effective path."
Polster doesn't hide from controversy. In February, he took a swipe at President Donald Trump for questioning the fairness of federal judges. A public office holder who makes such comments, he said, "calls into question his or her own legitimacy."
Two years ago, he helped mediate a deal on the heightened security zone outside the Republican convention in Cleveland, cutting the planned 3.5 square miles in half and creating new spaces for protesters.
Polster pushed for months to reach a deal in a 1999 dispute between the siblings who owned the San Francisco 49ers football team, according to the Mercury News. Denise DeBartolo York sued to remove her brother Eddie, who countersued in Ohio. She got the team and he stepped away.
The former federal prosecutor is also something of an environmentalist. His wife Deborah Coleman encouraged him to start cycling in 2007 instead of driving, The Cleveland Jewish News reported. Polster organized a five-mile bike ride in 2010 that combined exercise, enjoyment of nature, and a "little Jewish learning," with Polster giving a lesson on the holiday of Shavuot, according to the article.
For the opioid summit, Polster is asking staff for the Food and Drug Administration and the Drug Enforcement Administration for their views on how to better keep addictive painkillers out of abusers' hands. Half the meeting is slated for information gathering and the rest on settlement proposals.
"Judge Polster does not sit in an ivory tower, but in a courthouse in the middle of Cleveland, Ohio, an area devastated by the opioid epidemic, with no end in sight to the deaths and heartache," said Jayne Conroy, a lawyer representing cities and counties in the litigation. "He is committed, hard-working and experienced."
None of the companies would say which of their executives were going. McKesson spokeswoman Kristin Hunter Chasen said the company wanted to address a "complicated" public-health crisis. Johnson & Johnson's Janssen unit looks forward to being "part of the ongoing dialogue," spokeswoman Jessica Castles Smith said. Purdue Pharma, Endo and Cardinal Health declined to comment.
Ohio Attorney General Michael DeWine will brief Polster about his state's skyrocketing rate of opioid overdoses. County morgues are full and officials are stacking corpses in cold-storage trailers. DeWine, a Republican candidate for governor, has made the opioid crisis his signature issue.
The parties have been talking. Purdue Pharma officials floated trial balloons in November for a deal with state attorneys general that would cover all opioid makers, people familiar with the talks said.
Fruitless talks
But Jim Boffetti, a New Hampshire assistant attorney general, said the talks with Purdue officials were fruitless. "I haven't gotten the least indication that they are willing to take responsibility," he said. "We're hoping the judge can change that attitude."
"Maybe if he can get the right people in the room and get those people thinking of what's doable, then something good will come out of it," said Elizabeth Burch, a University of Georgia law professor who teaches about complex litigation.
Anupam Jena, a Harvard Medical School health economist, estimates it would take $250 billion in annual funding to make a meaningful dent in the crisis, with funds for treatment, police departments and compensation for victims' families. That amount may be much more than the opioid makers and drug distributors are willing to pay.
Polster knows he's in an unusual position: a judge overseeing a massive lawsuit while trying to craft a 50-state remedy to the epidemic.
"It's not typical to have the judiciary involved" in such a way, he said in the interview. "We are not policy makers." But as Polster has said, he sees it as his duty to tackle the "100 percent man-made" crisis.
"I'm not happy or unhappy" to be the point man on opioid litigation, he said. "Whether I'm happy doesn't matter. We don't pick our cases."