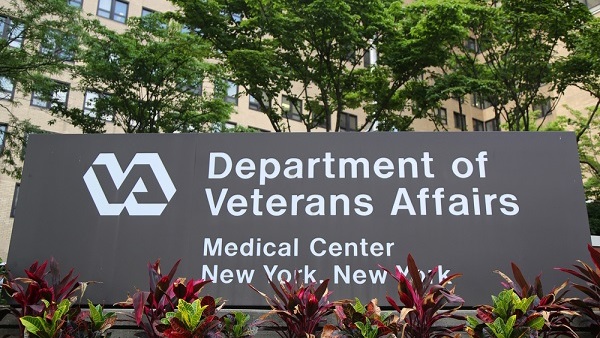 The Senate has added a change to a VA Choice program that moves care for veteranscloser to privatization.
According to a Modern Healthcare report, after "months of work by the Trump administration, a key senator and even the Koch brothers," the bipartisan Senate bill has seen the addition of a change to the VA Choice program that would require VA facilities to meet certain standards to qualify as preferred treatment centers.
The move is contrary to what was advocated by Veterans Affairs Secretary Dr. David Shulkin, and boosts fears that it could speed up privatization of the VA health care system, especially since it reflects the heavy involvement of the political action committee of Concerned Veterans for America, a not-for-profit funded by conservative megadonors Charles and David Koch.
Related: 5 best, worst cities for veterans
The change, pushed by the White House, brushes aside concerns that VA facilities could end up being underutilized or otherwise harmed by allowing patient and provider to decide whether to opt for community care. That move would technically open VA Choice eligibility to all veterans, which currently serves fewer than 1 million veterans who receive their care through the Choice program. That program provides eligibility to any veteran facing wait times of 30 days or more or 40-mile travel time to a VA clinic.
As part of the change, the Senate Veterans' Affairs Committee proposes making VA facilities responsible for meeting access standards set by the VA secretary. If a facility can't satisfy those requirements, the patient can seek out a community provider if both the patient and a VA provider or an authorized provider in the community working closely with VA decide that such a move provides a better option than a VA facility.
The change is a major revision to bipartisan legislation passed out of the Senate VA Committee in December. That legislation originally gave the VA secretary discretion to relax restrictions to community care, but it did not impose a statute requiring that a VA facility meet the secretary's so-called designated access standards.
Sen. Jerry Moran, R-KS, opposed the committee's legislation and introduced his own version, similar to that advocated by the White House, and Concerned Veterans for America, which had been pushing for months for greater privatization, jumped on the bandwagon.
Not all lawmakers favor the measure, particularly in light of news stories that have highlighted the involvement of Concerned Veterans for America in the debate over veteran care.
The report cites Tim Walz of Minnesota, ranking Democrat on the House Veterans Affairs Committee, saying that those stories "confirm what many of us in the veterans community have long speculated: that the Koch brothers and corporate interests are at the center of an effort to take over and privatize VA to make money." Walz, who is also a veteran, added, "This behavior is disturbing, represents the worst of Washington politics, and must be brought to a swift and decisive end."