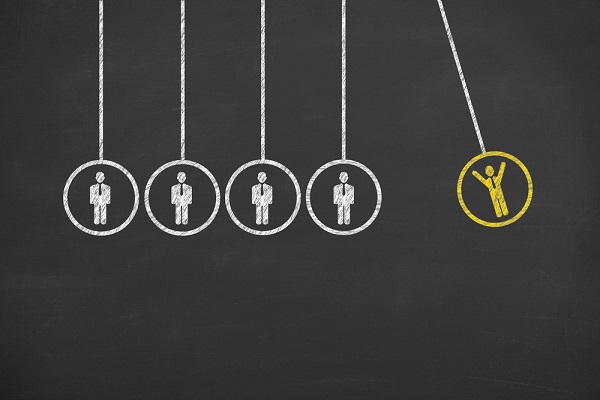 HR staffing is at an all-time high – and so are their salaries, according to Bloomberg Law for HR Professionals' report, "HR Department Benchmarks and Analysis 2018."
HR departments have a median of 1.5 employees for every 100 in the workforce, a record since BNA has been conducting its annual survey in 1978. BNA's report, which provides benchmarking data and insights for HR leaders, also found that HR salaries relative to total payroll also hit an all-time high at 2.8, indicating HR staff continue to make more than the workers they serve.
Related: HR professionals feel secure in their jobs, study says
HR spending per employee increased slightly this year, though levels are still near a 10-year low, according to the report. However, employee and workforce satisfaction, compensation competitiveness, training, and diversity and EEO have seen jumps in priority over the past five years and are currently "as important as they have ever been."
"This report is a must-have for HR executives who want to compare how their departments stack up to similarly sized organizations when it comes to staffing, expenditures, responsibilities, priorities, and influence," says Molly Huie, manager of survey reports for Bloomberg Law. "In this year's report, there are year-over-year comparisons of the new metrics added last year — including details of how HR departments are using their allotted budgets — allowing readers to identify trends in the industry and make more informed planning decisions."
Other key findings include:
A majority (86 percent) of HR professionals say they have made revisions to policies over the past 12 months. Most of the planned changes related to data security (37 percent), the Affordable Care Act (34 percent), family leave (32 percent) and work schedules (31 percent).
About two-thirds (68 percent) say that have formal performance management programs, and most (82 percent) have updated their programs in the past three years.
Nearly four out of 10 (38 percent) HR professionals say their use of metrics and analytics is adequate. Those who say that report notably higher levels of departmental efficiency, cost savings and data-driven decision-making.