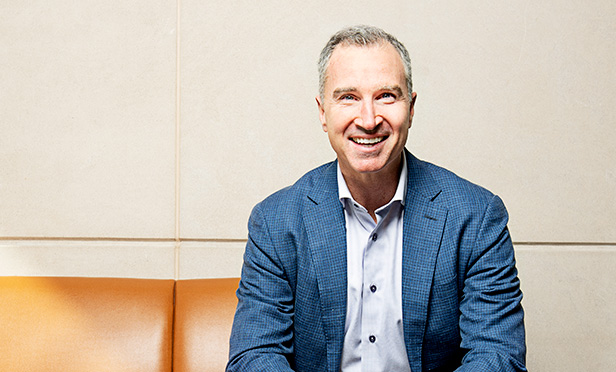 Having conversations with top brokers really drives home the amount of change the industry is going through. The combination of a sweeping federal health reform, uncertainty about future regulation, new technology, and rapidly evolving consumer expectations can make one dizzy.
But there's no doubt that change is needed, says Tim Doherty, president and founder of Pinnacle HR Solutions. Doherty and his firm went back to square one in thinking about their roles and how to be more effective in today's market
"We spent a lot of time reimagining the role of the broker and what the marketplace needed," he says. "We looked at everything; what we believed in, how we behaved. We came up with a phrase, 'We're changing the conversation.'"
Doherty and his firm didn't want to fall into the cliché of a typical insurance agency. They see themselves as advisors, and to be effective, they also look for employers that fit their style.
"We want to find clients that are sophisticated, innovative, smart, fun to work with—we let those attitudes guide the work that we do."
Like many top industry innovators, Pinnacle is willing to learn from the experiences and ideas of other movers and shakers in the industry. Groups like Health Rosetta, Q4i, and the Self Insurance Institute of America are all industry innovators that Doherty and his team have worked with.
Data, says Doherty, is key to helping companies control costs.
"When I go in and meet with a CFO, they're making data-driven decisions every day in every part of their business—except for benefits."
Too often, employers feel they don't have the health insurance data they need. "They don't know what the big cost drivers are," Doherty says. "We try to convince them the mousetrap they know, the fully-insured plan, doesn't work. It's not meant to reward the employer—it's meant to reward the broker and the carrier."
The solution, he says, is taking a big-picture look at how a benefit program can be managed to control costs over the long term. Instead of thinking from open enrollment to open enrollment, Doherty's team talks about setting a strategy. "We tell them, 'Stop making 12-month, incremental decisions. This has to be a multi-year strategy."
Pinnacle works with third-party administrators to access data for the employers they partner with in providing insurance benefits. The firm manages data using analytics tools.
"The analytics allow us to mine the data and tell us where the opportunities to reduce cost are," Doherty says. "In a typical group, you might only have three to five members driving the cost; if you can find a way to mitigate some of that by leveraging the data, you can reduce cost in a health insurance plan 15 percent to 20 percent."
Even with all the change facing the health insurance industry, Doherty says there will always be a place for strategic, forward-thinking advisors. He cites the speculation around Amazon's possible entry into the insurance market. "When you think about the revenue that flows through the industry, there's a huge opportunity for those who want to disrupt. So to survive, we need to be able to adapt.
"If we were still doing things today like we were doing ten years ago we'd be out business," he adds. "You always have to be able to learn, collaborate with peers, and make changes when you have to."