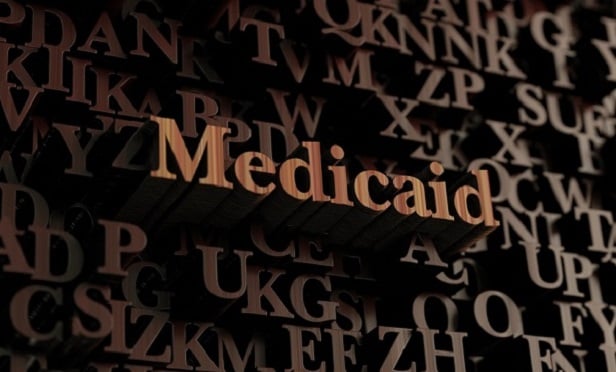 A new analysis explores an interesting question—why don't more Medicaid insurers offer plans in the individual marketplaces created by the Affordable Care Act? At first glance, it might appear that the two types of insurance, funded to some degree by public payors, have much in common.
However, significant differences in how Medicaid plans and the ACA marketplaces are organized and regulated have resulted in many Medicaid insurers being unwilling to enter the ACA marketplace.
Related: Insurers returning to pre-ACA profitability
The analysis by the Robert Wood Johnson Foundation (RWJ) notes that in areas where Medicaid insurers compete with other carriers in the ACA individual market, premiums for that market tend to be lower overall. Of the 31 states that had Medicaid buy-in programs for at least some state residents, 18 states reported premiums that were priced lower than the national average.
"This suggests that convincing more Medicaid insurers to sell marketplace plans could lower marketplace premiums," the report said. "Participating in marketplaces can benefit consumers as well as insurers: several large Medicaid insurers are turning a profit on marketplace plans. Yet many other Medicaid insurers have chosen not to sell marketplace plans."
Recently, several states have debated creating Medicaid buy-in plans, which could offer a more affordable option for those who find current ACA plans too expensive. As Medicare for All bills seem unlikely to pass on a national level in the foreseeable future, some states are moving forward with their own Medicaid buy-in plans.
A recent Pew article outlined the debate going on at state capitols. "Things aren't happening at the federal level, so states are saying, 'Let's see what we can do,'" said Heather Howard, a lecturer on health policy at Princeton University, in the story. "History tells us good ideas bubble up from the states."
Differences between Medicaid plans and ACA plans
The RWJ study surveyed insurance carriers that offer Medicaid plans to find out why more of them were not entering the ACA market on their own. They found that Medicaid carriers had several reasons for not participating in the ACA marketplace:
Pricing plans is more difficult—requiring Medicaid plans to hire actuaries and put more resources into pricing their products. For most regular Medicaid plans, states set the rates for insurers.
Collecting premiums is an additional bureaucratic task for insurers in most cases. A Medicaid ACA plan usually has premiums similar to employer-based plans. Most traditional Medicaid plans, on the other hand, are available with no premium.
Different levels of regulation and risk—ACA plans require additional insurance licenses and maintain larger reserves. In addition, These plans face more risk because conditions have changed in many marketplaces from year to year. This has resulted in losses for some carriers, and caused some to drop out of the ACA marketplace.
Competition—in some cases, Medicaid carriers have little or no experience in competing for business in this type of marketplace, due to situations where enrollees are assigned or there is no other insurance option in a region or state.
The devil is in the details
Some of the Medicaid officials interviewed for the RWJ study favored the idea of a buy-in program, as long as the program used Medicaid's less-stringent requirements, and did not have the additional regulation and risk of ACA marketplace plans.
The RWJ study concluded by saying that states considering expanding Medicaid should talk to carriers to find out what concerns they might have with creating Medicaid buy-in plans that for those who qualify for ACA marketplaces. "As lawmakers select features and requirements from Medicaid and the marketplace to create their Medicaid buy-in programs, they may want to consider Medicaid insurers' constraints in order to increase participation in the new programs," the study said.
Read more: