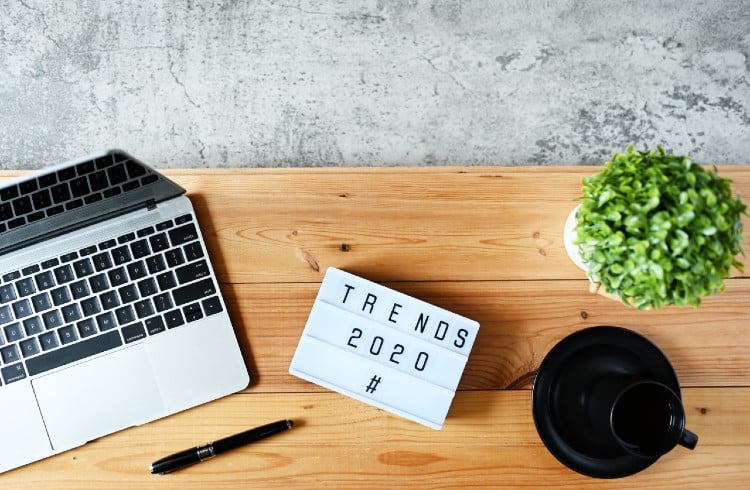 As the new year begins, employers and employees alike are taking this time to think through their goals for 2020 – professionally, personally and financially. In today's business landscape, it is part of an employers' responsibilities to help employees reach their goals, and this can be done through evolving and growing employee programs and benefits provided in the workplace.
Below are six benefits and workplace trends that employers should watch in the new year:
Purpose and values are vital to Gen Z workers
The workforce is already undergoing a swift change as a result of Gen Z entering the workplace, challenging and quickly transforming the corporate landscape – and for Gen Z workers this includes a focus on purpose and values.
According to MetLife's 17th Annual U.S. Employee Benefit Trends Study (EBTS), more than half of Gen Z workers say work with purpose is a must have; 43 percent believe a company's mission, purpose, and values are essential; and 31 percent say diversity and inclusion programs are necessary.
A need for financial wellness and literacy
According to a recent MetLife poll, more than 51 percent of Americans believe a recession is coming within the year and many don't feel financially confident or literate. Socio-economic, political and personal finance stressors like this can significantly impact employee productivity and performance at work and have employees searching for ways to prepare for the potential setbacks.
Employers can help by offering financial wellness programs to help improve employee's financial wellness and literacy in the face of a downturn.
A space for holistic well-being
In 2019, employers ranked employee burnout as their number one challenge, with stress being the number one contributing factor, according to MetLife's EBTS. Employers should begin to address this issue by incorporating practices that can best combat factors like stress and burnout, which affect both mental and physical health.
Offering programs and solutions to improve these issues will not only provide benefits to employees, but to employers as well, including increased productivity and engagement.
The importance of leave and absence management
Changes to state and federal regulations around paid leave will continue to be an important topic in 2020. It's important for organizations to stay on top of these changes in order to remain compliant. Also, employers who are currently offering or are considering offering equalized maternal and paternal leave or leaves for workers serving as caregivers, are being recognized as top places to work. In addition, MetLife's EBTS study found that the top emerging benefit workers want most in 2019 was unlimited paid time off. While this may not be realistic for many employers, it does speak to the importance of ensuring workers have opportunities to take care of personal needs and recharge.
By offering these services, not only do employees feel an increased ability to balance family, work and personal time, employers are able to attract and retain talent.
The evolving definition of family
As the definition of family continues to evolve, so should the reach of insurance coverage to others that are considered members of the family, such as beloved pets. According to MetLife's 2019 EBTS, 44 percent of employees say that they would like their employer to offer pet insurance. It's no wonder: Roughly 85 million families across the U.S. own pets and $18 billion is spent annually on veterinary care.
Out-of-pocket costs for vet visits can be costly, so employees' financial wellness is furthered with access to pet insurance.
Evolving benefits communications and employee engagement strategies
While companies typically only offer one opportunity annually for employees to make benefits decisions, communications about benefits should not be limited to once a year. According to MetLife's EBTS, 64 percent of employees reported that they'd like to receive year-round communications about their benefits, not just during open enrollment. Incorporating positive reinforcement communications after benefits are selected, as well as reminders on everything benefits cover at key points in time throughout the year, can make a difference in employees' satisfaction of their benefits.
Furthermore, for employers, understanding their employee population on a deeper level, including who they are inside and outside of the office – such as their unique values, backgrounds, talents, attitudes, motivators, and goals – can help companies develop improved employee profiles that can be used for program development, benefit offerings and personalized communications that reflect their workforce's diverse needs. When employees feel supported as individuals, they are more engaged. It can also inform employees' big decisions, such as staying at their current organizations or accepting new positions.
Takeaway for 2020
Employees are searching for a workplace that aligns with their purpose and values, supports their financial and holistic wellness, provides coverage for all members of their family, and reinforces their enrollment decisions year-round.
Employers are wise to be adaptable to these trending demands and consider them when adding or changing their offerings as they could lead to a more confident, productive and satisfied workforce.
Bradd Chignoli is Senior Vice President, Group Benefits, at MetLife.