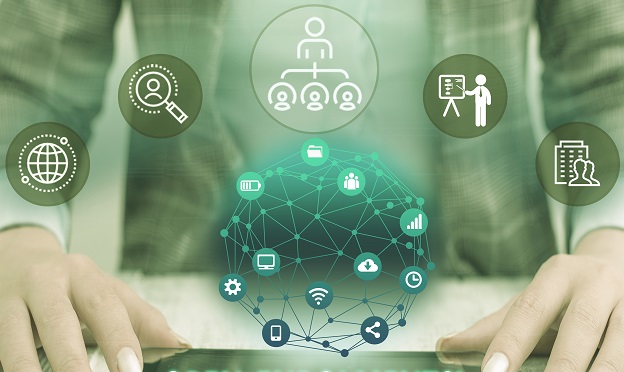 The number of confirmed cases of COVID-19 coronavirus continues to grow by the hour, and at this point, it looks unlikely that the United States will be able to contain the spread of the virus. It's impacting nearly every aspect of our economy, from the stock markets to airline and cruise industry, health care sector and even sports events.
By now, your company has likely sent out at least one memo to employees outlining the actions you're taking in response to the threat of a coronavirus outbreak. If not, well, you're running behind.
Related: Coronavirus puts paid sick leave policies in the spotlight
"The coronavirus is a wake-up call for companies to review their strategies, policies and procedures about safeguarding employees, customers and operations in this and future epidemics," said Jeff Levin-Scherz, co-leader, North American Health Management practice, Willis Towers Watson. "From boosting communication to increasing access to hand sanitizers, employers need a plan of action to protect their workers and reduce the risk of business interruption."
Here are a few actions companies and their HR departments should take to ensure they're prepared for a potential outbreak.
Disaster preparedness plan
Coronavirus has taken hold in Seattle, affecting one of the country's most famous employers: Amazon. The tech giant has instructed its Seattle-based employees to work from home. But not all companies are in a position to transition their operations to employees' homes and instead may face the possibility of having to shut down or significantly cut back on production.
If this is a possibility, what circumstances will lead to a full or partial company shutdown? Moreover, what will it mean for employees? If you haven't already, now is the time to assemble your department heads and map out a plan to manage potential disruptions in staffing and productivity.
"An effective preparedness plan would include how to keep their employees informed and safeguarded, to the best extent possible, while managing continuous business operations as well as interactions with the public and supply chain," advises Bobbi Kloss, director of human capital management for the Benefit Advisors Network. "Employers may want to look at their disaster preparedness plan which would provide considerations for maintaining staffing and business relationships with limited or no access to facilities. Like any policy development, employers should bring together a team with members from each level of the organization to ensure that all group considerations are being considered."
Continuation of employee benefits
In the event that your business has to close down or reduce operations, it's not just the company's finances that will take a hit. Many employees fear they can't afford the financial stress of missing work due to illness. According to a WTW survey, employers in China and Asia are still paying their furloughed employees, as well as covering their cost of employee benefits.
Whether workers are out due to illness or a workplace shutdown, employers should work with them to ensure financial stability, addressing options such as emergency funds or wage advancement. This is also a great time to highlight the list of voluntary benefits employees have at their disposal, including employee assistance plans (EAPs) and short-term disability leave, among others.
Travel restrictions
According to a recent survey from Willis Towers Watson, many companies are canceling international travel as a key measure to control the spread of the virus. Virtual meetings are a viable alternative if you have the technology in place.
Even if you don't have employees traveling internationally, it's a good idea to track employees' travel plans (both work and personal) and identify those individuals most at risk of acquiring the virus.
Remote work arrangements
The spread of the virus has sparked what many are calling the "largest remote-work experiment." According to Willis Towers Watson, some 46 percent of employers are implementing work-from-home policies. For many employers and employees, this presents new opportunities and challenges.
Some companies have found that they're ill-equipped to provide the technology and resources employees need to do their jobs remotely. But fear not: tech and service providers such as Microsoft and Google are offering free services to help make working from home more attainable.
In anticipation of increased remote work, take a survey of current capabilities. Ask:
How many employees currently work from home?
What resources would those who don't need to effectively work from home?
What in-office resources and databases do they need to access on a regular basis?
How you will handle access to secure information?
What check-in procedures will you have between managers and their employees?
"Successfully embracing remote work requires leadership support to create a culture that encourages this type of flexibility," Cisco Webex writes in a blog post. "Set forth policies for aspects of remote work from the beginning. Focus on things like the hours you expect them to be available, standards for keeping their security software current, tools they should be leveraging, and more. Be clear about your expectations but willing to listen to employee feedback."
Insurance awareness
You go through it every open enrollment season: explaining the difference between premiums, copays and deductibles as you encourage employees to choose the health plan that's right for them. Even with many insurers waiving the costs associated with seeking medical care for coronavirus, consumers (especially those who haven't interacted with the health care system in a while) are still going to have a lot of questions.
Whether they're already coming to the HR department with their questions or you're looking to be proactive, here are some questions consumers should be asking (and able to answer), according to Kim Buckey, senior vice president of client services at DirectPath:
How the plan works—what is your deductible, what are office visit copays (if applicable), and where do you stand towards meeting your deductible? If you have an FSA, HRA or HSA, what funds do you have available to spend?
If you don't have a regular doctor, which local urgent care offices, retail clinics (e.g., WalMart, Target or CVS) and hospitals are in-network for your plan?
Does your plan offer telemedicine?
Will you need a doctor's note to return from work if you were told to self-isolate or were hospitalized?
Will the company cover any or all of the costs if you (or a family member) are confirmed to have coronavirus?
In addition, says Buckey, "If you ARE hospitalized, make sure you (or your representative) keep track of any tests ordered, medications provided, and providers who see you. That information may come in handy when you receive the bill."
Insurers and other health care providers are also taking a proactive role in pushing out information about the virus, and their websites can offer useful information for employers as they craft their messaging to employees. "We have seen the majority of the organizations we track present relevant COVID-19 information for their customers, including highly visual access points like public homepages and patient portal homepages, typically through alerts and banners," says Jose Santana, senior analyst for Corporate Insight.
Read more: