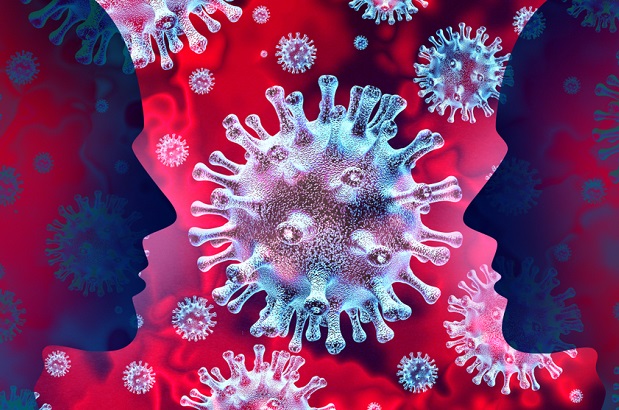 The coronavirus pandemic "has been a relentless destroyer of brick-and-mortar businesses," as the Washington Post puts it. And along with it, we are seeing the rise of a digital divide which has been widening for a while. Now it's much more obvious, that difference in available choices and circumstances, between the digital "haves" — those who can work remotely from home, who have employee benefits, who aren't paid hourly — and the digital "have nots" — who don't get paid unless they show up but can't show up because of social distancing restrictions locally and nationally.
But who's to say there won't be layoffs for digital workers? How long will marketers stay employed, when people are afraid to spend money except on toilet paper and food? How long will architects stay employed, when they can't get contractors on site to do construction and funding is pulled? How long will lawyers stay employed, when there are no new clients and they can't get to court anyway? How long will aeronautical engineers stay employed when no one is buying new airplanes because the air travel industry is tanking? The list goes on.
One solution — for some industries — to avoid more layoffs is "work-sharing" or "short–time compensation" programs. In this scenario, workers are kept on the payroll and their hours trimmed, rather than being let go outright. According to an article at Politico by University of Maryland economist Katharine G. Abraham and Upjohn Institute for Employment Research VP Susan N. Houseman, 26 states already have programs in place to offer financial aid to businesses that implement shared-work policies. It's questionable however whether employers are even aware of such aid programs in their state, they say.
Of course this solution can't be implemented in some industries. It's estimated that the restaurant industry has over 10 million low-paying jobs at risk, according to data journalist Felix Richter at Statista. That's followed by the travel and leisure industry where 7.7 million and 5.1 million jobs are at risk, respectively.
Yet even with those losses of jobs, digital is helping certain businesses — even resurrecting some — in the restaurant industry. Bloomberg reports that Little Caesars, Pizza Hut and Papa John's are hiring thousands of workers (Papa John's, for example, says it is adding 20,000 workers) to keep up with the demand for orders. Perhaps it's no surprise that these three offer a food adored by children — as millions of parents juggle caring for their offspring 24/7 while trying to squeeze in work to keep the bills paid AND deal with dinner.
Take a look at the infographic from Statista, below. It shows the industries most at risk for short-term coronavirus-caused layoffs. The risk goes beyond restaurant and tourism/leisure industries. They are, if you want to be metaphoric about the situation, just the canary in the coal mine. Because soon, being able to work remotely, being on the "good side" of the digital divide, might not be much help after all.
You will find more infographics at Statista
READ MORE: