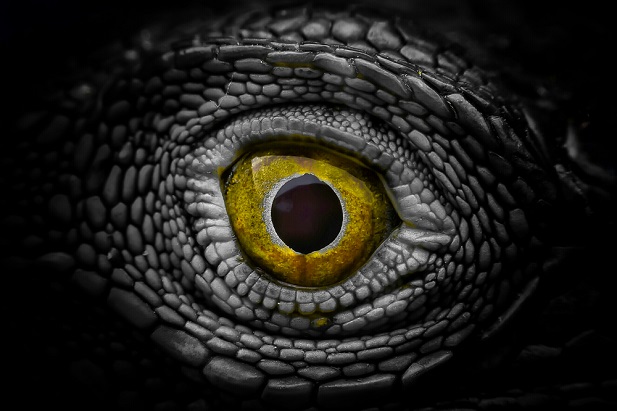 The human mind seems to be programmed to consider worst-case scenarios, as many of these shows can attest to. If you dare (or if you just can't sleep), try some of these to deaden the nerve endings or to drive you completely bonkers so that you forget about what's happening just outside your own front door.
This is our entirely unscientific list of films and TV programs that play on people's fears of a) being alone; b) falling ill; c) having to cope with a major crisis; and d) being stuck in isolation somewhere they don't want to be.
10. The Last Man on Earth.
Vincent Price stars in this (fortunately) black-and-white 1964 adaptation of Richard Matheson's 1954 novel I Am Legend as he battles vampires as the sole survivor of a plague that first killed, then brought back to life the rest of the human race.
Look away when you get to the part about the dog. If you're a glutton for repetitive punishment, you could also read the book and watch the two other remakes, 1964's The Omega Man, starring Charlton Heston, and 2007's I Am Legend, starring Will Smith.
9. The Prisoner.
No supernatural shivers here, but this 1967 TV series starring Patrick McGoohan focuses on Number Six, a former government agent who has been kidnapped and made a prisoner in a village where all the inhabitants have numbers and no one knows anyone. If you're feeling as if you've been set down in a world that's totally alien to you, this might provide some distraction.
8. Outland.
No, not the Scottish time-travel series; that's Outlander…although that could be interesting too…. Sorry. Back to the subject at hand.
Described often as "High Noon in Outer Space," this 1981 film starring Sean Connery, Peter Boyle and Frances Sternhagen pits Connery's space marshal character against a drug ring on the third moon of Jupiter. If you've been feeling alone and trying to conquer hopeless odds to survive, Connery and Sternhagen will have you cheering.
7. The Wizard of Oz.
Feeling like Dorothy being pursued by the Wicked Witch of the West? Refresh your childhood memories (and revel in the rich colors and music!) of this 1939 movie (on the brink of World War II, one of the darkest periods in modern history) set in the land of Oz as Dorothy finally, finally learns that the ruby slippers are all she really needs to go home again.
6. World War Z.
Okay, tell me the sight of all those zombies swarming up the wall around Jerusalem in this 2013 horror flick doesn't give you the willies. If not, then the scientist-turned-zombie held prisoner behind glass and clicking her teeth certainly should as Brad Pitt labors to conquer a worldwide zombie pandemic.
5. E.T. the Extra-Terrestrial.
How alone are you when you're on a strange planet, you have to hide from everyone lest the scientists in hazmat suits catch you and the only people you can talk to are children?
If you're feeling isolated, go for a ride with Elliot and E.T. on a flying bicycle across the face of the moon in this 1982 Spielberg extravaganza, and remember that you're really not as alone as you think you are.
4. Groundhog Day.
This 1993 outing by Bill Murray can channel your frustration at every day being more of the same (and none of it good) in coronavirus lockdown. And it's a great reminder that even isolated at home you do have time—and can use it to learn something new or discover things about yourself and others that you never suspected.
Who knows—maybe you'll come out of quarantine finally able to play that guitar riff you always loved but never practiced.
3. Mad Max.
The original 1979 take on an apocalyptic future, where gangs fight to the death over a gallon of gas, may feel a little too close to reality in some ways (although at present there's certainly no shortage of oil reserves).
But Mel Gibson in his youth could be truly terrifying in a very different way than he is these days, and if the film whets your appetite for more, there are always its sequels Mad Max 2, Beyond Thunderdome and Fury Road.
2. Alien.
Talk about isolated—Sigourney Weaver is the last person alive on the way back to Earth (well, except for the cat) after the rest of the Nostromo's crew are wiped out by the mysterious creature that came aboard after a stop on a supposedly deserted moon.
This 1979 movie spawned (and boy, is that the right word!) a series of sequels, if you find it able to distract you; 1986's Aliens, 1992's Alien 3, 1997's Alien Resurrection and even crossovers into the Predator universe.
1. Marooned.
This 1969 trip into space puts three astronauts running out of oxygen in a race against time. Richard Crenna, Gene Hackman and James Franciscus run out of fuel after an engine failure and are powerless to get home or even to dock and wait for rescue. They're stuck in space unless, and until, someone can come to rescue them.