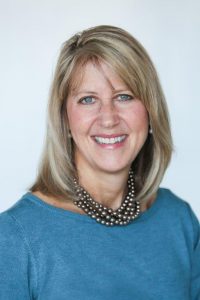 Beth Roberts, senior vice president for commercial business at Harvard Pilgrim Health Care
Employers looking to attract and retain a diverse workforce are opting for personalized healthcare options while finding ways to contain the rising cost of care without compromising the member experience.
Health insurer Harvard Pilgrim Health Care is helping their accounts shed the "one size fits all" benefits approach by curating partnerships with digital health companies that specialize in support of specific conditions and needs. This is often delivered through mobile apps, providing a personalized approach to addressing various participant health issues.
"It can be challenging for HR benefit providers because there are so many point solutions available in the marketplace," says Beth Roberts, Harvard Pilgrim's senior vice president of commercial business.
She points to the health insurance carrier's unique position of working with the employer to identify which solutions could be a potential fit for their population. The health insurer's view into pharmaceutical patterns alongside medical and behavioral care enables them to see the holistic picture of the employee population. From there, they can leverage these points to identify shared conditions across the population and measure the success of these digital health partnerships in helping employees address and manage the conditions,
"Harvard Pilgrim Health Care has vetted a number of point solutions," says Kate Wallis, Harvard Pilgrim's vice president of population health and clinical operations, noting that while digital health adoption had been on the rise pre-pandemic, the COVID-19 pandemic has further accelerated the adoption of digital platforms to support the management of health conditions. Some of Harvard Pilgrim's most notable partnerships with digital health companies include:
Ovia Health: A maternity and family health solution featuring mobile apps for fertility, pregnancy and early parenting
Sanvello: An online tool that offers clinical techniques to help decrease symptoms of stress, anxiety and depression
AbleTo: A program offering personalized support to those struggling with stressful health or life conditions
Virta: A nutrition treatment to aid in reversing type 2 diabetes without the risks, costs or side effects of medications or surgery
Point solutions options are scalable to work for any size employer and even individual members. The goal is to ensure that those participants who benefit from the support regularly engage with the tools, according to Roberts.
Surprising parallels between cost management and member experience
The movement toward digital personalized health care solutions can support numerous health conditions and mitigate rising health care costs, but it's just as important to preserve a positive member experience. However, it can be a challenge to maintain this fine balance between the two when it comes to more complex health conditions – which are often also the most expensive.
Roberts and Wallis agree it's possible to prioritize both goals related to working with a health insurance carrier when identifying programs to include in a benefits package. "It's important to find programs that not only address some of the population's top cost drivers, such as oncology and specialty pharmaceuticals, but that foster collaboration among doctors, patients and health plans," says Roberts. This collaboration will often lead to a better care experience for the individual.
Roberts and Wallis also cite the opportunities that exist for better decision making and experience in the key cost-driver area of oncology. Cancer care can be both costly and confusing for members of employer-sponsored insurance plans. According to a report from The Mesothelioma Center in early 2020, nearly $150B was being spent nationally per year for cancer care – four times more than treatment for other common health conditions.
Wallis points to Harvard Pilgrim's recent decision to partner with Oncology Analytics on their utilization management solution. Oncology Analytics has the capacity to leverage both provider generated real-world data and health plan claims data in making evidence-based decisions for oncology members quickly, while also helping to track and better control year-over-year trend on cancer drug spend.
She adds that the health plan is also focusing on specialty pharmacy, such as helping to support home infusion therapy, as it can not only save on costs versus a clinic visit, but it's also been an important option in the midst of a pandemic, as patients prefer the comfort and safety of their homes for some treatments.
But, as Roberts reiterates, cost containment cannot come at the cost of a positive care experience for the member. "Providers and health plans are working together to ensure the member is getting the best care out of the gate in an affordable care pattern to make it a winning experience for all involved," adds Roberts.
Learn more as Harvard Pilgrim Health Care continues this important conversation in their recent podcast series, The Path of Transformation & Change: Health Benefits in 2021.