The Beginner's Guide to Mental Health and Burnout
Overview
[ON-DEMAND ONLY]
If you have previously registered for this event, please click here, and log-in using the email you registered with to access the on-demand event.
Cost: Complimentary
Brought to you by: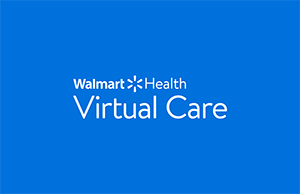 To have a workforce that achieves its full potential, employers must have a good understanding of mental health and a plan for how to care for it in their workplace. The prioritization of mental health is vital, and many potential negative impacts could arise if it remains ignored. Addressing stress in the workplace is also a key piece of mental health, and the right plan will help employees overcome difficulties that can affect their productivity. A successful plan includes preventative measures, along with methods for measuring employees' wellbeing and actions to take toward improvement. With a holistic plan in place, a workforce can thrive.
Join this complimentary webcast to discover why offering mental health benefits to employees is necessary in the modern workforce and an essential offering for your clients. You will learn:
How offering mental health benefits can lead to increased employee retention
Tools your employer clients can use to determine employee burnout
Preventative measures for reducing stress and burnout
What to look for when choosing mental health benefit offerings
And more…
REGISTER NOW! (Not able to attend? We recommend you STILL REGISTER – you will receive an email with how to access the recording of the event)
Speaker:
Chad Snyder, PH.D.| TeleBehavioral Health Director | Walmart Health Virtual Care

Dr. Snyder earned his Ph.D. from Duquesne University in Counselor Education and Supervision, with an emphasis in Crisis Intervention and Management, after completing his MA in Community Counseling, with an emphasis on addiction counseling and children & adolescent counseling. Dr. Snyder has been a Licensed Professional Counselor since 2003, gaining experience from diverse positions held within the mental and behavioral health field. He has worked in residential treatment facilities, therapeutic school classrooms, partial hospitalization programs, community hospitals, and the insurance arena counseling severely emotional and behaviorally challenged individuals; whose ages range from adolescent to adulthood.

Currently, Dr. Snyder serves as Walmart Health Virtual Care's TeleBehavioral Health Director. In this role he oversees the company's behavioral health offering, ensuring members receive the best possible clinical care. Licensed as a Professional Counselor, a National Board-Certified Counselor (NCC), a Board Certified Telemental Health Provider (BC-TMH), a Certified Clinical Trauma Professional, a Certified Anger management Specialist II, and an Approved Clinical Supervisor (ACS); he remains an active member of relevant professional organizations within the field to maintain awareness of the most current research and treatment protocols.

While he specialized in counselor education, crisis prevention and intervention, and children/youth counseling; he also has diverse experience providing individual, group, family, and crisis counseling and treatment planning in multiple settings with different populations. In addition to his role at Walmart Health Virtual Care, Dr. Snyder serves as a full time Assistant Clinical Professor at Northern Arizona University and as the Clinical Development Director for Crisis Preparation and Recovery Inc.