The Effect of Burnout in the Workplace and How Benefits Professionals Can Help
Overview
[ON-DEMAND ONLY]
If you have previously registered for this event, please click here, and log-in using the email you registered with to access the on-demand event.
Editorial Webcast Sponsored by: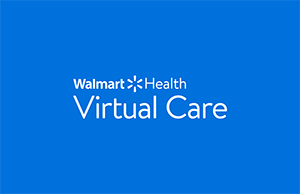 Webcast Overview:
Burnout is a long-standing workplace issue, but years of COVID-related anxiety, disruptions to the workplace, and complications with maintaining work/life balance have elevated its effects to crisis levels. While this is a complicated issue, benefits advisors are playing a key role in offering strategies and advice to help battle it, making it vital to track current trends around burnout and mental health, the biggest challenges facing employers and advisors, and strategies and solutions that are impacting employees.
Join this complimentary webcast to hear from industry thought leaders on issues they're seeing, positive changes being made, and ways benefits advisors can make a difference. You'll also:
Learn how other advisors are working with employers to curb the burnout crisis

Discover the real impacts that burnout and mental health issue have on employee turnover, productivity, morale, health care costs and benefits selection

Hear how specific benefits strategies, behavioral health support, technology and other tools are being used to battle employee burnout

And more!
REGISTER NOW!
Featured Speakers:
Elsa Glorioso | Vice President of Insurance Services | PeopleStrategy

Elsa Glorioso is the Vice President of Insurance Services at PeopleStrategy. She is a former oncology nurse who has taken her experiences to help her clients build plans that their employees can understand, relate to and ultimately receive the care they need.

Marcy Klipfel | Chief Engagement Officer | Businessolver

Since joining in 2015, Marcy has "seen things differently" by revolutionizing the recruiting and hiring process, targeting and nurturing employees for skills, not positions. This unique approach has directly and positively affected Businessolver's talent pool and bottom line.

She has also focused on employee engagement initiatives, believing that empathy plays a major part in employee job satisfaction and productivity. She oversees the team that supports the entire employee lifecycle, including recruiting, training, compensation, benefits, succession planning, organizational design, compliance, and performance management, driving a culture of high performance and collaboration.

Dennis Hartin | President | Hartin Dynamics

Started his insurance career in 1994 and moved up the ranks with a national carrier, serving at every level. Founded Hartin Dynamics to help organizations attract and retain the best talent. Featured in BenefitsPro Magazine. Contributed to Winning Sales Attitudes, a 2020 Amazon bestseller. One of the few Health Rosetta Advisors helping duplicate proven solutions to lower costs and improve care. Board member of Autism Shifts, the Florida Association of Health Underwriters, Children's Dream Racer, and the National Center for Performance Health leading the charge in preventative mental health with "Emotional Vaccines".

Jay Hoffman | Director of Healthcare Sales and Services| Walmart Health & Wellness

Jay Hoffman is the Director for Walmart Health & Wellness as the Director – Healthcare Sales and Services. A career professional in the healthcare industry serving in positions of President/COO, VP of Sales and Sales Director, that cover the healthcare continuum from home to hospital and home again with multiple leading health technology and device companies.

Holding leadership jobs that have led to building and mentoring growth teams and being a key resource of solutions and connections for his clients is his passion. As a result of taking professional risks, he has turned those career choices into a multi-faceted, career progression that extends throughout the healthcare business ecosystem.

Paul Wilson – Webcast Moderator | Editor-In-Chief | BenefitsPRO Magazine and BenefitsPRO.com

Paul has covered the insurance industry for more than a decade, including stints at Retirement Advisor Magazine and ProducersWeb.