Inflation Woes: How Brokers Can Help Their Clients Combat Increasing Prices
Overview
ON-DEMAND
This event is now available on-demand. If you have previously registered for this event please click here and login using the email that you used to register.
Cost: Complimentary
Produced and Sponsored by: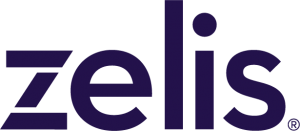 U.S. national health expenditures are expected to increase by $370 billion by 2027, a recent McKinsey report finds, which will put additional pressure on employers to help control costs for their employees. In turn, organizations need fresh ideas about keeping costs down while ensuring workers remain engaged.
More than ever, employers are looking to brokers for help. At the same time, smart brokers must position themselves as a strategic partner their clients can turn to for guidance.
Staying on top of the trends in the benefits industry and what employers and their employees prioritize is a great place to start, including a focus on the latest technology developments. This is instrumental in leading your clients to the best solutions that drive down costs while increasing satisfaction. Brokers can also help improve clients' employee engagement by introducing solutions and incentives that will propel employees to better healthcare choices.
Join this complimentary webcast and discover the best ways to be an effective partner to your clients in today's environment. You'll learn how to:
• Bring healthcare costs down for employer groups while still prioritizing quality
• Leverage data and transparency to bring to the forefront win-win solutions
• Engage members by using new technologies and solutions
• And more!
REGISTER NOW! (Not able to attend? We recommend you STILL REGISTER – you will receive an email with how to access the recording of the event)
Featured Speakers:
Kristin Gasteazoro, SVP, SmartShopper Sales & Client Performance

Kristin Gasteazoro is a seasoned sales executive with over a decade of healthcare leadership, performance management, sales, and strategy experience, with a passion for working alongside internal and external partners to solve problems. She is a recognized industry speaker on digital insights and best practices for health plans struggling to engage members. She has proven to drive proactive pipeline growth, sales process improvement, and strategic thought leadership across a broad set of products and solutions in the health care industry. She is also the Executive Sponsor of the Hispanic Alliance BRG. She lives in Santa Fe NM with her family.
Kati Adam, VP, SmartShopper Sales

Kati Adam is a sales professional with over a decade of experience in the transparency and member engagement space. She meets with countless brokers, health plans, and employers across the country each year to promote the importance of healthcare price transparency. Her passion for reducing healthcare spend has yielded millions of dollars in savings for her clients. Kati lives on a homestead in Wisconsin with her husband, two children, and ten chickens.