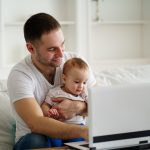 Employee benefits are crucial elements of an employer's strategy to meet the diverse needs of today's workforce. Recent results from The Hartford's Future of Benefits Study, however, find that 68% of employers report workers underutilize the services, benefits and programs available to them.
A significant obstacle is the complex, often jargon-heavy language used to describe insurance.
"When workers don't understand their benefits, they don't enroll in them and they don't use them," says Laura Marzi, benefits expert and head of marketing for Group Benefits at The Hartford. "There's a real opportunity for the industry to reimagine how benefits are communicated to meet the needs of the increasingly diverse workforce."
There are three areas, Marzi notes, where benefits professionals can improve benefits education for employees:
Clarity of communication
Simple benefit names and descriptions
Awareness of emotions that come into play
Clarity is key
The Hartford's research underscored the need for clear and direct messages, with 42% of U.S. workers reporting their company needs better resources to help them understand their benefits.
"Many U.S. workers, especially those in the younger generations, don't think certain benefits are meant for them," Marzi says. "The benefits available today have been around for decades, but the communications don't match the way employees use benefits now."
For example, many women don't consider maternity leave to be a disability, creating potential confusion about income protection benefits, such as short-term disability insurance. Yet, this is a commonly used benefit for workers to take paid time off while recovering from childbirth.
Hospital indemnity insurance is a benefit name that can cause confusion among consumers. As part of its research, consumers told The Hartford they thought it covers you if the hospital overbills you and it limits liability for healthcare workers, for example. To help make the benefit more clear, The Hartford repositioned hospital indemnity insurance to hospital cash benefits, which provides a cash benefit for each day you or your dependent is in the hospital.
Fifty-two percent of Gen Z and 47% of Millennial workers believe hospital indemnity insurance is meant for someone else.
"Employers work hard to offer a range of benefits that meet employee needs, are fairly inexpensive and contribute to overall well-being," Marzi explains. "Without clear, easily consumable descriptions about what the benefits are and how they work in real-life, employers aren't able to maximize their benefits strategies."
Subhead: Effective communication starts with the name
Before employees read a description or watch a video about a benefit, they may make a snap decision based on the name. If the name is unclear or stirs a negative emotion, the employee may move on to the next option on the list without taking the time to learn more.
"Through our research, consumers asked us to rethink how we name and categorize benefits," Marzi says. "We took the challenge seriously."
The Hartford's new product groupings and updated benefit names are designed to succinctly convey what the insurance provides.
Life & Loss benefits include life insurance and accidental loss of life and severe injury benefits (also known as accidental death and dismemberment). The category name shifts the focus away from death by emphasizing the financial protection the coverage offers in case of loss.
Income Protection reframes short-and-long-term disability insurance to clearly describe the benefit to employees when they're unable to work and earn a paycheck. The clarity in the name is especially important in today's economy when many workers are living paycheck-to-paycheck.
Supplemental Health Benefits bring together voluntary benefits, such as accidental injury (also known as accident insurance), critical illness and hospital cash benefits (also known as hospital indemnity insurance). The categorization helps put the focus on how these coverages combine with health insurance to round out financial protection.
Subhead: Emotional connection matters
Beyond simplifying benefit descriptions and communications, The Hartford's research examined how the language around benefits makes employees feel. In some cases, the initial emotions prompted by the product names and communications were fear, anxiety and confusion. Negative emotions connected to the benefit can be a barrier that prevents employees from learning more and enrolling.
For example, more than half of consumers participating in a focus group reacting to names of benefits, say they were confused by the term: accidental death and dismemberment. Others reported that it made them feel fear and worry. Marzi recommends reframing names and descriptions to focus on the product's benefits rather than the reason a person files a claim. In The Hartford's case, this meant changing accidental death and dismemberment to accidental loss of life and severe injury benefits.
Beyond the name, Marzi says educational materials that use real-life scenarios to demonstrate how these products relate to everyday life can also help demonstrate a more personal connection to the benefits.
"Benefits education should be relatable and occur year-round, not just during onboarding or annual enrollment," she adds. "The more an employer can communicate about benefits can translate into greater understanding and reminders about benefits to ensure they remember they have the coverage and file a claim when they experience a qualified accident or injury."
Subhead: The benefits of clear communication
From developing clear product names to communicating in a way that connects to employees to creating the right emotional tone, rethinking the language of benefits makes it easier for employees to recognize a coverage's value. In turn, employers and brokers achieve a better return on their strategic benefits investment.
Ann Clifford is a freelance writer who translates her background in financial services marketing into specialized content focused on employee benefits and small business topics.
The Hartford Financial Services Group, Inc. (NYSE: HIG) operates through its subsidiaries, under the brand name, The Hartford, and is headquartered in Hartford, Connecticut. For additional details, please read The Hartford's legal notice at //www.thehartford.com/. For additional information on this topic, check out The Hartford's 5 Ways to Simplify the Language of Employee Benefits.