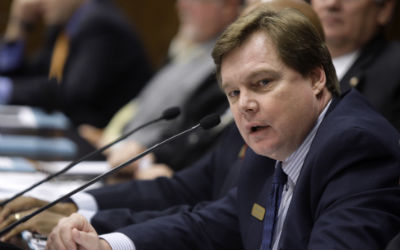 An Affordable Care Act provision mandating health insurance exchanges to be formed by each state by 2014 is creating a great deal of controversy and negativity.
The exchanges, a key component of the federal overhaul, are designed to add competition to the health insurance market by allowing individuals and small businesses to shop for better prices. The health insurance exchanges are scheduled to begin on July 1, 2014. At that time, the federal government will step in and create exchanges for them.
Much has been made of this requirement, with many states filing suit as to the constitutionality of the health exchange requirements. What's interesting, however, is that the states have different interpretations of how these exchanges should operate and what they should cover.
In Virginia, for example, the legislature passed the bill outlining steps to create its own health exchange that will meet requirements of the health reform act. But when the bill landed on Gov. Bob McDonnell's desk, he added language that would block private health-insurance plans included in the state's exchange from providing coverage for abortions. The exceptions were when the life of the mother was at risk, or the pregnancy a result of rape or incest.
"Without a change like the government's amendment, pro-life citizens opposed to abortion will be mandated to fund this unethical destruction of human life," said Victoria Cobb, president of the Family Foundation, which supports the amendment. Cobb is married to Matt Cobb, McDonnell's deputy secretary of Health and Human Resources.
In Colorado, a proposal to set up a state-health insurance exchange had bipartisan support from the Senate. But House Republican Leader Amy Stephens sent a letter to her colleagues in the Senate suggesting that the Colorado proposal should be enacted only if the federal government gives Colorado a full waiver from the terms, restrictions and requirements from the ACA. If Stephens' amendment is approved, the Colorado exchange would likely never be formed. The Senate committee voted 5-4, along party lines, not to adopt Stephens' amendment. But the aspect remains controversial.
Arkansas, in the meantime, is taking a wait-and-see attitude, with the state's Joint Budget Committee voting down a proposal to deposit federal money for the overhaul into a separate state account. Oklahoma's senate has been more vocal, refusing to consider a bill to establish a state health insurance exchange.
Finally, a federal appeals court set a June 8 hearing to consider a Florida judge's ruling that the health care overhaul is unconstitutional. The 11th Circuit Court of Appeals in Atlanta said each side would get one hour to present oral arguments, with a randomly selected three-judge panel hearing the appeal.