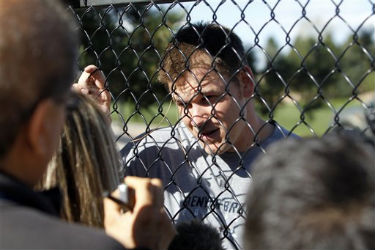 EDEN PRAIRIE, Minn. (AP) — NFL players are back at work — and back in court.
Attorneys for the players filed a 39-page argument in the 8th U.S. Circuit Court of Appeals in St. Louis on Friday.
The NFL wants the lockout restored as soon as possible. They want U.S. District Judge Susan Richard Nelson's decision to lift the lockout put on hold immediately and eventually overturned altogether.
The players says team owners have not presented any evidence that they will suffer irreparable harm if the lockout is not restored — the biggest requirement to win their appeal.
The players also said owners "exhibit a near complete disregard for the real-world consequences" of their decision to lock out players.