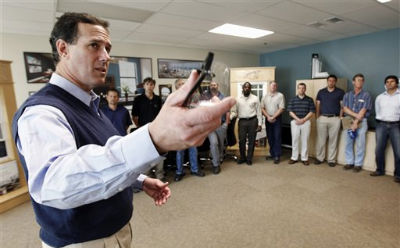 LADY LAKE, Fla. (AP) — Republican Rick Santorum is telling Florida seniors that President Barack Obama's health overhaul is rationing care, adding long wait times and blocking Medicare patients from seeing their doctors.
Santorum told an audience at an American Legion Hall near Orlando that the health law includes a panel that reduces payments to doctors and hospitals. The presidential hopeful says that those cuts are forcing doctors to drop Medicare patients and to take more patients with private insurance or who can pay for care themselves.
Santorum says he's the only candidate with the credibility to force a repeal of the health care law and protect seniors.