As companies are shifting responsibility for health and financial decisions to their employees, both brokers and HR managers need to take a different approach. According to Jennifer Benz, founder of Benz Communications, a HR and benefits communications strategy boutique, this changes what it means to be successful.
"Clearly, the era of 'we'll take care of everything for you' is over and 'we'll help you find your way' is here to stay. That means companies want to help employees make good short-term decisions and see the longer-term picture of how health and financial security stack up," Benz says.
"As a result, benefits and HR managers are required to perform a seemingly impossible task: getting those who aren't paying attention to their benefits to take an active role in managing their health and wellbeing. And, they are doing that with fewer resources. While this may sound like a huge amount of pressure, it's also a huge opportunity for benefits managers to make a tremendous impact on their company's employees and their company—and, along the way, help improve our country's future."
Benz offers three steps to improving benefits communication>>

Get online
The first step to getting people to pay attention to their benefits information is to make it accessible. The best way to make it accessible is to put it on the Internet—outside of a company's firewall. More than 78 percent of Americans now use the internet—up 152 percent since 2000—and 66 percent have a broadband connection at home. And employees want their benefits on the Internet: 80 percent of Gen X, 75 percent of Gen Y and 66 percent of younger baby boomers.
A benefits website provides employees with a single go-to resource for all of their benefits information. Branded by the company, it reinforces the value of benefits. Also, a benefits website dramatically simplifies and improves communications by giving employees and their families one place to go for all questions and education. This is a key resource for getting families engaged in benefits. Families drive 60-70 percent of health care costs and spouses make 70 percent of family health care decisions. Hiding benefits information on an intranet behind a firewall keeps it out of reach of those driving benefits decisions, use and cost.
With as much as 30 percent of total compensation spent on benefits, investing in a benefits website is a relatively small investment with a huge return: getting employees to understand, use and value their benefits. It is the most important investment you can make in your benefits communication.
Once you have a website it is key to look at two other areas of accessibility: simplicity of information and access from mobile devices. Translate all benefits information into easy-to-understand language. Make it relevant for every individual within your diverse workforce and provide clear actions. In other words, communicate with employees the way the world is communicating with them: be conversational, transparent and action-oriented.
Be sure to optimize your benefits website for mobile devices. This creates a better user experience and will help keep people engaged and using the site, especially as more and more people access the Internet through mobile devices. According to International Data Corporation, by 2015, more individuals will access the Internet via mobile devices than through PCs or other wired devices.
(Photo credit: photostock)
Keep talking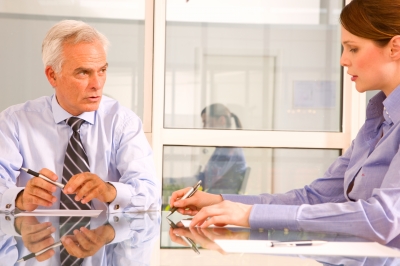 The next step is to communicate with employees year-round. Reminding them about benefits once a year is not enough. Communicating only during annual enrollment is not sufficient to get employees actively engaged in decisions about their health and finances. They need to understand their plans and participate in them all year long. Remember: your success depends on their actions—and their actions depend on your guidance.
The best way to provide guidance and influence behavior is to break benefits information into bite-size chunks and spoon-feed these chunks—in the form of reminders, tips and updates—to employees throughout the year. The secret to communicating with employees more often and more effectively isn't working harder or spending more money—it's using the right tools.
Social media is perfect for keeping information flowing in usable, relevant, easy-to-digest bites. And it's a great way to keep your benefits website fresh at no extra cost. Tools like blogs and Twitter are easy to implement, easy to maintain and don't have the risks that often deter people from using social media.
With your benefits information accessible online, you can use action-oriented, low-cost, easy-to-produce print materials such as posters, postcards, and flyers to further encourage employees toward their—and your—goals. This makes print a strategic and high-impact channel.
(Photo credit: Ambro)
Work smart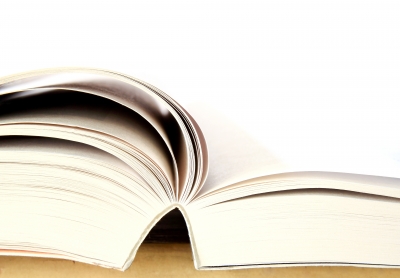 You don't have to do it alone. To keep your communications going, use every resource at your disposal. There is a vast amount of free and low-cost resources available. Search the Internet. Read trade publications. Ask your consultants, brokers and vendors what they have and know about, and have high expectations of them. Use information and services that support your benefits strategy.
"These three steps will make benefits successful for every organization," Benz says. "Every company has the resources to communicate effectively and make a big impact on their people, their company and ultimately our whole country."
(Photo credit: nuchylee)