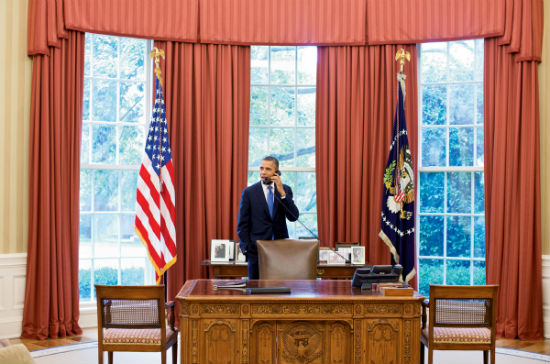 It was just a few weeks ago that the long debate that had divided a country, terrified brokers, and confused many Americans finally ended—at least, technically speaking.
On the morning of June 28, the last day before the Supreme Court ended its current session and headed into break, the court spoke: The Patient Protection and Affordable Care Act stays. And in a surprising twist—one that still has political pundits talking—it was Chief Justice John Roberts' decision that rescued the law's most controversial piece, the individual mandate, from its predicted death, by declaring it a tax.
After the court's announcement, emotions ran high.
Democrats cheered, as the decision finally meant it was full-steam ahead with the mandate, the linchpin of the law that will have both immediate and long-term ramifications for almost all Americans, but mostly for the nation's 50 million uninsured. And it was an obvious relief for the Obama administration, which had been fighting for the law—every word in its 2,400 pages—even before it was signed more than two years ago. Mitt Romney further added to anxiety for the administration when he spoke to a crowd before the ruling and told them that if the law was killed, Obama's term as president was a waste. In theory, it might have been true.
But Obama was able to celebrate what he called a "victory for the American people." In remarks following the ruling, the president promised "insurance companies can no longer impose lifetime limits on the amount of care you receive. They can no longer discriminate against children with pre-existing conditions. They can no longer drop your coverage if you get sick. They can no longer jack up your premiums without reason."
But as the winners celebrated, the losers mobilized. Republicans started a repeal rally cry. Romney wasted no time slamming the law and the Supreme Court.
Health insurers questioned the "affordable" part of the PPACA, saying the law doesn't address the key problem of cost and affordability. And brokers—many of whom worried the act would jeopardized their livelihoods—began asking questions.
Some were confused by the new definition of what was once called the mandate. (The whole thing seemed to confuse even those at the White House. Hours after the ruling, Obama said again that it wasn't a tax. Romney admitted it was, contradicting a senior campaign adviser who days before said the Republican presidential candidate viewed President Barack Obama's mandate as anything but a tax.) Others expressed their discontent with the law in general.
"While it may on the surface appear courageous to uphold the most unpopular provision of the unpopular law—the individual mandate—the court did so by citing Congress' taxing power, and not by expanding an already overreaching commerce clause power," says Tom Blomberg, a former lawyer and regional vice president at The IHC Group based in Minneapolis.
Some are more concerned about the bigger picture.
"As an agent, I'm aware the health care industry and insurance market have had major changes many times over the last 30 years," said Danielle Kunkle, a Medicare adviser at Boomer Benefits in Fort Worth, Texas.
"I don't fear it from that perspective. There will be something for us as agents—supplemental plans to sell, or places for us in the exchange to play a role."
But as a consumer of health insurance, Kunkle says, she's terrified.
"I worry about rationing and how this will change the quality of health care in America forever," she says. "I'm horrified by the enormity of the impact that this legislation will create over 'We the People.' This law overreaches the boundaries of power intended by the Founding Fathers of this nation and will be the most sweeping form of government control that this nation has ever seen."
Kunkle's concerns echoed those of most Americans.
[See "Your guide to health reform"]
For the most part, Americans didn't want this verdict. In an NBC News/Wall Street Journal survey released the week of the ruling, just 28 percent of Americans said they wanted the PPACA to be ruled constitutional, compared to 37 percent who said they'd be happy with an unconstitutional ruling.
Of course, the individual mandate has been the major bone of contention with the PPACA, with poll after poll echoing the same sentiment: Americans don't like it. Most recently, a Harris poll found two-thirds of the public disapproved of the individual mandate.
Even Democrats didn't like it. Gov. Howard Dean, a staunch universal health care supporter, told brokers at the Benefits Selling Expo in May that the administration should never have included the mandate in the law, calling it the "major blunder" of the PPACA.
"There has been so much public outcry against it, and yet they are forging forward with it, whether the people want it or not," Kunkle says. "This is the part that scares me, because we are losing our grasp on the very thing that has made so great a nation for the last 230 years."
Moving ahead
But strong aversion to the mandate didnt' stop the public from liking other parts of the law: For example, four in five U.S. adults agree neither children nor adults should be denied health insurance if they have a pre-existing condition, and three-quarters of Americans agree tax credits should be offered to individuals who buy their own health insurance.
Some parts of the plan were so popular—namely the provision that allows kids 26 and under to stay on their parents' health insurance plans—that virtually everyone liked them. In June, prior to the ruling, insurance giants UnitedHealth Group, Humana and Aetna even said they would keep that provision—and some other popular parts of Obama's health overhaul—even if the Supreme Court killed the law.
"This policy doesn't just give young adults and their families peace of mind, it also gives them freedom," HHS Secretary Kathleen Sebelius has said about the law. "It means that as they begin their careers, they will be free to make choices based on what they want to do, not on where they can get health insurance."
Other numbers suggested health reform was moving ahead: The number of accountable care organizations across the United States, for example, has grown 38 percent over the past six months, according to a report from health care business company Leavitt Partners.
States already have been at work implementing measures of the law, and many have argued killing it could have messy ripple effects.
"The industry quite frankly should have done a lot of this a long time ago," Anne Sperling, a broker at Daniels Insurance Agency in Santa Fe, N.M., said at the National Association of Health Underwriters' annual conference in June. "That's why they aren't going back on this."
So it seems that despite the ruling, reform in some way is happening. But for many, the Obama plan doesn't solve all the problems.
Waiting game
The Supreme Court ruling was supposed to give peace of mind to those who were anxiously awaiting the decision. But instead, it's ignited a whole new roster of questions.
"How states will interpret [Medicaid expansion], how the federal and state governments will fund any of this, or how this truly impacts health care costs, remains to be seen," Blomberg says.
"Now that the decision is in, states will have to scramble toward implementation, all while watching where November takes us," he says. "Just the right amount of uncertainty we've grown accustomed to in this whole process. The zombie apocalypse sounds pretty good right about now."
If there's been one major theme that's come out of the health reform debate, it's uncertainty and confusion. Many individuals remain stuck in a holding pattern, waiting to see which direction the court was going to go before implementing any plans, explains Perry Braun, executive director of Benefit Advisors Network.
Plus, many considered the law to be so convoluted—and pieced out to occur over such a long timeline— that there's a considerable level of ambivalence over it, Kunkle says. A Harris poll conducted in the spring confirmed Americans were largely confused about health reform.
When asked about six important elements of the PPACA, large numbers of people (from 37 percent to 66 percent) weren't sure if the provisions were even part of the bill. So now that the law is upheld, "this decision raises more questions and issues that will have to be addressed," Braun says.
"How the states will comply by the timeframes outlined, how employers within that state will adjust their plans [and] how individuals will purchase health insurance products with an expectation that an exchange is available to them are just a few of the questions that fall out of this ruling," Braun says.
"For the consumers, there are several questions to triage through: One, what are my options? Second, how do I receive information to make an informed choice—through my employer, the insurance market, state government, or the federal government? Where should the consumer start?"
Just the beginning
But there's something to agree on: The debate isn't over. In some ways, it's just the beginning.
Democrats will keep fighting for the law, praising its good intentions, and trying to convince Americans to embrace it. Romney and other key Republicans will work on its repeal.
Employers who had been waiting for the ruling will now wait until November.
And those who know the industry best, though they have largely been left out of the national conversation, will continue to talk.
According to a Doctor Patient Medical Association survey, for example, doctors say the law won't have much impact on patients' access to medical care.
"Doctors on the frontlines clearly understand what Washington does not," says Kathryn Serkes, DPMA chair. "Government-mandated 'coverage' is not the same thing as actual medical care. We'll still have millions who need medical care."
"What PPACA does is increase patients' access to a piece of paper that says they are 'covered' by insurance or 'enrolled' in Medicaid or Medicare," she says. "But paper promises don't translate to actual medical care when doctors can't afford to see patients at the lowball payments, and patients have to jump through bureaucratic hoops set up by the government."
What about the cost?
But the real problem with the PPACA is the lack of cost control in the law, experts say. Though it has long concerned industry insiders, the public largely seems uninformed as to the price they will pay for reform.
"While the Supreme Court's decision about the Patient Protection and Affordable Care Act determined the outcome of one of the most significant judicial cases of the century, no one has yet addressed one of the most pressing issues facing our nation: the rising cost of health care," says Adam Bruckman, president and CEO of Digital Insurance. "Our country still does not have measures in place to control a system that is on an unsustainable cost trajectory. If we are to effect meaningful change, we are obligated to devise methods to curb rising expenses."
Immediately following the ruling, a handful of organizations—from Humana to NAHU and America's Health Insurance Plans—slammed the law for its lack of cost control.
[See Cost (out of) control]
"The law expands coverage to millions of Americans, a goal health plans have long supported, but major provisions, such as the premium tax, will have the unintended consequences of raising costs and disrupting coverage unless they are addressed," AHIP said.
"The act was attempting to attack the rising cost of health care and is focused on only one side of the equation—supply of services and reimbursement," Braun explains. "Insurance market reform, reforming and regulating the distribution and marketing, as well as regulating the development of insurance premiums and how you reimburse and compensate providers, are not the only aspect of the cost equation.The act does not address the demand side of the equation, which is where an equal amount of attention should be given."
The law has a "huge and costly compliance burden on American employers," NAHU President Janet Trautwein says.
Research from global insurance broker Willis Group Holdings earlier this year confirmed that health costs continue to rise, and that the PPACA is one of the significant reasons for the cost increases. In turn, employers are asking their employees to pay more for coverage.
Then again, that doesn't include the employers who will drop coverage to their employees due to the law.
[See One in 10 employers to drop health coverage]
Reports have varied on numbers, and a March Congressional Budget Office report cited a "tremendous amount of uncertainty" about the effect of the law on employer-sponsored coverage, estimating as many as 20 million fewer Americans will get insurance through their employer by 2019.
But regardless of what does develop, and despite their personal feelings about health reform, brokers say they still have an important role.
"As insurance professionals, our job is to assure full-scale implementation of PPACA will continue and to help our individual and employer clients with the transition and compliance requirements the law entails," Trautwein says. "Our efforts to enroll individuals in high-risk pools, Medicare, Medicaid and CHIP programs will continue as we work to lower the number of uninsured Americans."
"There are still legislative actions that can be taken to fix parts of the law, and though we support many of these efforts, our focus is to help our customers transition to the regulations, policies and procedures the law outlines."