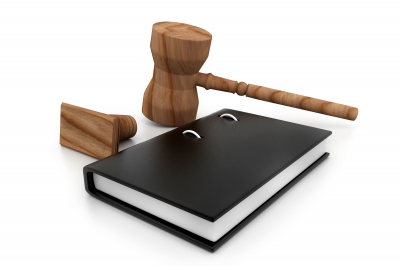 Now that both the service provider and participant-level 401(k) fee disclosure regulations have gone into effect, a number of law firms and financial advisors have positioned themselves as experts in the field to help plan sponsors benchmark their plan fees and figure out if they are paying too much.
Not too much of that is going on yet, according to Ary Rosenbaum, managing attorney for The Rosenbaum Law Firm P.C. in Garden City, New York, but he expects his business to pick up in the next couple of months once the dust settles.
"I haven't been contacted yet. Unfortunately, that doesn't mean people haven't received disclosures. Some of them aren't aware they were supposed to get disclosures," he said. "It's going to take time, but they are having discussions."
Rosenbaum believes "we will see an uptick in people reaching out and having outside providers review fees and benchmark fees."
His firm has seen a little bit of this.
"Certainly there will be a lot more uptick. Right now [fee disclosure regulations] are hot off the press as they say. It's going to be a booming business in terms of anyone in the benchmarking business, or providers who are aggressive with their marketing and making fees the forefront of their marketing, like [third party administrators] or financial advisors," Rosenbaum said.
Fred Reish, partner and chair of the financial services ERISA team at Drinker Biddle & Reath LLP, has been proactive in letting his clients know about what comes next with the disclosures, hosting webinars and releasing white papers about what plan sponsors and providers need to be doing, to meet the letter of the law.
In a July paper, he and his colleagues discussed the ERISA Section 408(b)(2) requirements for service providers and what those mean for plan sponsors. The final regulation, which went into effect on July 1, provides an exemption for "reasonable" contracts and arrangements for plan services that would otherwise be prohibited transactions, according to Drinker Biddle.
"The exemption is not new—plan fiduciaries have always had a duty to enter into 'reasonable' service arrangements. What has changed is that the final regulation states that no contract or arrangement with a 'covered' service provider will be reasonable unless the required disclosures are furnished. It also makes clear that a failure by the plan sponsor to take the actions prescribed by the regulation if the disclosure requirements are not satisfied will result in a fiduciary breach and, possibly, a prohibited transaction," according to Drinker Biddle's client bulletin, "ERISA Service Provider Disclosures: What Plan Sponsors Need to Do Now."
Every day a new set of pitfalls is uncovered from the fee disclosure regulations and different companies' interpretation of the rules.
That makes it even more important for plan sponsors, many of whom are business owners and not 401(k) plan experts, to seek advice from outside sources, Rosenbaum said.
"When you're looking for advice, the best advice is independent advice. If a plan sponsor wants to determine if a TPA's fees are reasonable, you have to go outside, do it yourself or hire someone to do that," he said.
He has developed a couple of low-cost programs to help plan sponsors go out and fulfill their fiduciary responsibility and the legal aspects they can't do themselves. For $1,000, he will counsel the plan, do document and administrative review and conduct a fiduciary review.
"People think I'm crazy for offering that," he said. "But you have to go out and bring clients forward."
He added that his law firm operates on a flat fee basis. "Clients know at the beginning and end of the day how much it is going to cost them," Rosenbaum said.
The response to the regulations by both plan sponsors and plan participants has been bland so far, but things will pick up soon, Rosenbaum said. He calls the period we're in now the crisis season because most plan sponsors want to make a change to their 401(k) plans by Dec. 31, which gives them a very narrow window to benchmark their fees and shop their plans around.
For more information, please read:
Get ahead of the curve on 401(k) fee disclosures
Time to shop for a new 401(k)?
Plan sponsors must consider value, along with cost, when evaluating plan fees