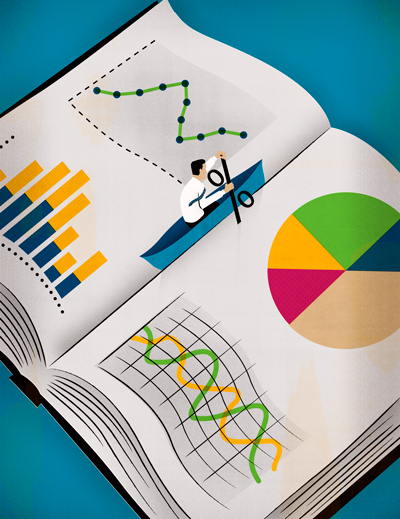 Given today's economy, many employers face tough decisions. While reducing the workforce brings the largest savings to an employer's bottom line, most organizations see this as the least desirable outcome. To prevent labor reductions, other cost-saving measurements are being implemented, and this often impacts an employer's benefits package.
In fact, as the economy remains slow, 87 percent of employers say today's financial climate has influenced their benefits decisions, and 73 percent of employers say they expect employees to pay more toward their benefits in the coming year, according to the 2012 Benefits Selling Employer Survey.
Health insurance, of course, is still the most costly benefit; thus, 71 percent of respondents continue to take a harder look at less traditional options, such as consumer-driven health plans, to cut the financial burden.
Before turning to CDHPs, many employers focused on trying to improve some of the traditional elements of health care coverage, but it wasn't enough to control costs adequately, says Maureen Fay, senior vice president of the health and benefits consulting practice at Aon Hewitt in Chicago. Employers remained on the hook for inflating health care costs that reached record highs, but with CDHPs, much of the financial responsibility is lifted from the employers while still providing workable health care coverage.
[Read "CDHPs surpass HMOs as second most common health plan"]
"Employers have taken a lot of the historical approaches to manage benefits costs, such as changing plan design elements, tweaking copays or deductibles, and adjusting employee contribution amounts, but what they've found is, given where the economy is and how health care has been trending, those old traditional methods of managing their costs just aren't cutting it anymore," Fay says. "They need to do something different and more aggressive."
Much of what makes CDHPs so effective is its focus on consumerism, Fay says. Because much of the cost is shifted to the employees, the goal is to help them understand how to become better consumers. Often, employees remain unaware of the major cost differences for similar services, but when they have more financial responsibilities within the CDHP plans, they're more likely to take notice of smarter consumer habits.
"Employers are hoping that by providing employees with more insight in terms of what the actual cost of health care is, they're going to make smarter decisions and think twice about going to the emergency room versus an urgent care center or having an MRI at a hospital where that cost might be five times higher than if they were to have it at an outpatient setting," Fay says.
Along with becoming better consumers, employers are implementing CDHPs to help employees take more responsibility for their health, Fay adds. Similar to consumerism, employees become more aware of how their health impacts their personal finances under CDHPs. When an employee has greater financial consequences because of poor health, they're more likely to practice healthy habits.
[See "Five things a consumer looks for in an insurer"]
"With CDHPs, employers are also trying to change member behavior by trying to increase engagement and having them take ownership for their health," Fay says. "Employers want employees to focus on their health risks and focus more on managing their health as opposed to just paying for expenses on the backend when they're sick."
Political factors
Besides the economy, health care reform is also causing more employers to rethink their benefit offerings, according to 75.5 percent of respondents. Since health care reform passed, various provisions in the law have been implemented, which has caused a sense of uncertainty among employers, says Paul Ashley, advisor at FirstPerson Benefit Advisors, an employee benefits firm in Indianapolis.
"When it comes to benefits and health care reform, we were all waiting to see what the Supreme Court would say, and we got clarity there," Ashley says. "Now that we have the judicial clarity, what is the November election cycle going to do in terms of health care reform and regulatory impact on employers and benefits? We know more than we knew before the Supreme Court's decision, but we don't know as much as we're going to know when we wake up the morning after the election."
The presidential election is also causing some small employers to reconsider whether they want to make additional hiring decisions, Ashley says. Until the presidential election takes place, the future of health care is still unknown, and small employers are unsure if that 50th employee would make a difference in how they handle their health care benefits. This also could further the slow economy that is causing many employers to approach benefits more cautiously.
"Employers hesitating to hire could be having an impact, as well," Ashley says. "That becomes a self-fulfilling prophecy, so if company owners are keeping money on the sideline, it furthers the slow economy."
With the economy being an issue, 58 percent of respondents report that they are turning to wellness and disease-management programs to contain costs. Fay even believes CDHPs are driving more employers to wellness programs because it all comes down to better health for cutting costs.
"Within the consumer-driven health plans, it gives employers a great framework for wellness incentives where they can use those accounts as vehicles to fund those incentives, which can be used to help drive people to engage in some of those appropriate behaviors. Both consumer-driven health plans and wellness programs are helping employers contain costs," Fay says.
A biometric screening is often the first step in a wellness program, Fay says. Once the biometric screening test results are available, an employee then can see what areas call for improvement. To reach wellness goals, many employers bring in coaches who can help employees lead healthier lifestyles or host fitness competitions that encourage better habits.
"Wellness programs are showing employees the areas of concern they should focus on to either improve or maintain their health moving forward," Fay says. "Beyond that, more employers are rewarding employees for establishing health-improvement goals and then making progress toward those goals."
Financial wellness?
Along with traditional wellness plans that focus on health-related issues, Ashley is seeing more employers turn to financial wellness plans. In many cases, employers are finding the stress of employees' uncertain financial lifestyles is leading to some of the same adverse consequences that come with poor health.
"Employees are so stressed out financially that if an employer is going to invest dollars in overall wellness—the whole person wellness—it is going to focus on financial wellness because employees first have to reach a stable place financially," Ashley says. "They need the tools and resources to become financially secure, so they don't have the stress in their lives and can concentrate on other wellness issues that lead to positive productivity, such as good nutrition and working out."
Measuring a wellness program's return on investment can be difficult, but it's an important step if an employer wants to get the most out of a program, Ashley adds. To determine return on investment, an employer can compare health plan costs from when the wellness plan was implemented, measure absenteeism rates and examine productivity levels. Typically, it takes two to four years before an employer can realize the wellness program's true savings.
"It isn't a flash in the pan," Ashley says. "We don't pay for wellness, and then, all of a sudden, our rates go down six months later. That simply doesn't happen, but if an employer can have a multiyear look at the ROI, it's an investment over time."
Retirement funds also remain an important benefit as 72 of respondents offer retirement benefits, and although the recession has been difficult for many companies, only 36 percent of respondents have reduced their matching incentives for defined-contribution plans since the economic downturn.
Many employers are avoiding cutting back on matching incentives in an effort to encourage employee participation, says Robyn Credico, defined contribution practice leader at Towers Watson, a global professional services company in New York City. As employees continue to delay retirement, they need more helping becoming financially secure, and offering retirement matching is a relatively low-cost method of doing so.
Still, even though most respondents did not reduce retirement matching, the economy could be impacting this offering. Of the respondents that cut retirement matching, only 28 percent have been in the position to reinstate the benefit. Many employers may have avoided reducing retirement matching, but the majority of those that had to eliminate it are not ready to support retirement plans in the way they once did.
Brokers crucial
In regard to the broker role, the survey finds that it continues to play an important part of the benefits process as most respondents (81 percent) rely on brokers. Of those, 87 percent use brokers who are commission based, and 13 percent use brokers who are fee based.
When it comes to enrollment, respondents are split on how their brokers participate. For 40 percent of respondents, brokers conduct the benefits enrollment process, and 39 percent of respondents say their brokers at least help conduct the enrollment process. Only 21 percent of respondents say their brokers do not participate in enrollment.
Moving forward, Ashley expects to see the broker role evolve into one that focuses more on consulting. While most employers, at 51 percent, plan on spending the same amount of time on benefits as the previous year, another 42 percent say they anticipate spending more time on benefits in 2012. Considering the complicated environment of health care reform and the financial stakes that are involved, employers are looking for brokers who can offer more than a product sales pitch. Rather, employers need their brokers to act as partners in developing strategic solutions, implementing benefit designs and measuring analytics.
"If you were to drill down deeper in that 81 percent data of those relying on brokers, you might find a lot of these people are working with consultants and not traditional brokers because, fortunately or unfortunately, the day and age of traditional insurance product broker is probably going to go away and what's going to emerge are multidisciplinary firms who can deliver value to their clients," Ashley says. "It's not just about the product; it's about strategy."