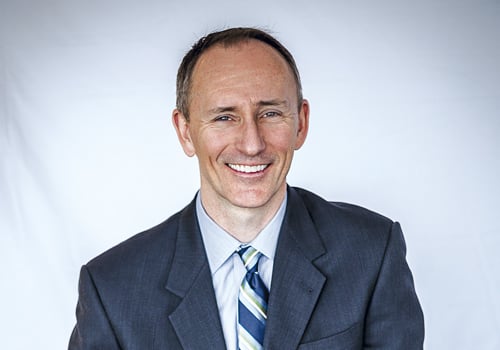 Editor's note: Benefits Selling's Broker of the Year finalists will be revealed Monday-Friday this week. Meet our first finalist.
Although today's economy has caused many workers to delay retirement, Dean Clune, area vice president of Gallagher Retirement Services in Itasca, Ill., is dedicated to making sure his clients can help their employees reach this milestone.
Of course, Clune often finds that the economy makes employers weary of investing in retirement programs, but this is a short-sighted approach, he says. When an employer doesn't contribute to employees' retirement funds, it makes it much more difficult for those employees to retire, which comes with major business impacts.
Over the next 19 years, 10,000 people will turn 65 each day, but if these people cannot retire, they simply won't, Clune says. This leads to a loss of productivity, more workers' compensation claims and an increase in health insurance claims. In fact, when those 65-year-old workers are not replaced with 35-year-old workers, it can add up to a difference of $6,000 to $8,000 in health insurance claims alone.
"I don't think employers always connect the dots, and that's our job," Clune says. "Besides it being the right thing to do for employees, we need to show employers why they should care and how it affects the overall health of the plan and company."
In the past year, connecting the need of the retirement readiness education with vendor tools has been especially challenging, Clune says. There is much talk about retirement readiness on the vendor side; however, many vendors have yet to embrace what that means and what must happen.
"We've had to bridge the gap between analyzing the group's retirement readiness and being able to find the appropriate tools to help start the process of improving the group's overall retirement readiness," Clune says.
Vendor gaps especially exist in terms of communication and education between the various employee sectors, Clune says. While one vendor may offer communication and education solutions through social media, it may lack effective Web tools. Another vendor may communicate and educate through text messaging, but it doesn't provide a platform for tablets.
"There really isn't one vendor out there that's doing it all, and that's the challenge," Clune says. "You have to have it all because within an employer's population, you have all career stages: preretirement all the way down to the 20-somethings. You have to communicate with them each uniquely."
As Clune looks ahead to the next year, he finds that plan sponsors are starting to re-examine their retirement options. Plan sponsors seem to have a better understanding of how an older work force impacts their businesses, and more emphasis is being placed on truly evaluating their employees' retirement readiness.
Photo by: Bob Stefko