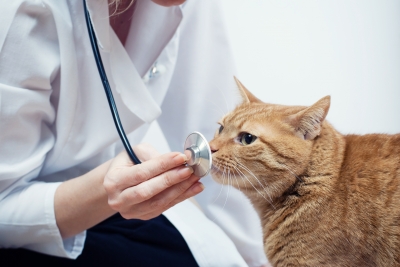 In the dog-eat-dog world of attracting top employee talent, pet insurance can help to differentiate a company's benefits package. When it comes to talking to a CEO about pet insurance, make sure the cat hasn't got your tongue. Pet insurance is purr-fect for employees.
Human resources and employee relations directors across the United States have probably heard them all by now. But pet insurance continues to be one of the fastest growing employee benefits in the country. Brokers and agents would be wise to avoid the puns and think seriously about talking pet insurance with employers of all stripes.
Just ask Kevin Waters.
Director of employee relations and benefits at Fairfax, Va.-based Ellucian, which specializes in software and services for higher education institutions, Waters has helped shepherd pet insurance at two companies, so he's well versed in the benefit's benefits. He's also a pet owner, so he can talk about the benefit from an employee perspective, as well.
"My boss had come to me and said she wanted us to think outside the box about offerings we could provide," Waters recalls. "Some of our employees actually came up to us and asked why we weren't offering pet insurance. They were saying that pets were like their children and they'd like to have coverage. It made sense to me because I had two cats and no kids. So I started doing research on pet insurance."
Waters ended up going with one of the nation's largest pet insurance companies, ASPCA Pet Insurance. ASCPA—the American Society for the Prevention of Cruelty to Animals—is one of the largest groups in the country devoted to animal well-being. The nonprofit contracts with the Hartville Group in Canton, Ohio, to offer pet insurance to employers and individuals.
The industry can report double-digit growth during the past few years, with similar growth expected for some time. There are a number of reasons why. For starters, the benefit is easy to use and employees will notice similarities between their pet plan and their health insurance. Pet insurance doesn't cost employers anything and gives them an advantage in employee recruiting and retention. Workers say the benefit allows them to cover a loved one with ease.
"It's growing rapidly," says Chris Ashton, co-CEO of Petplan Pet Insurance in Philadelphia. "Last year, we grew about 45 percent, so the industry as a whole and companies like us are growing. People are hearing about it."
Ashton and his wife, Natasha, started Petplan after they moved to the United States to attend the Wharton School of Business at the University of Pennsylvania. At the time, their cat got sick, which resulted in a hefty vet bill the couple had to pay out of pocket.
After the experience, the two began looking to cover their pets and found that pet insurance is far more common in the British Isles than in the colonies. It didn't take them long to see the business opportunity. Petplan is now an industry leader.
Understanding the breed
Pet insurance has been around since the early 1980s in the States. In Europe, it's been around a lot longer. Basically, when a pet gets sick, the provider covers expenses incurred by the pet's owner based to the plan they've chosen. While pet insurance is a form of property and casualty insurance, the product to employees will resemble their health insurance—there are co-pays, deductibles and claims just like a health plan.
In many cases, employees pay for any veterinary care, then get reimbursed by the provider. Some pet insurance companies provide pet wellness plans or cover routine expenses such as trips to the vet's office, species-specific conditions or vaccinations. Premiums may be paid through monthly payroll deductions or direct billing.
Pet insurance companies also engage in active employee communications programs, sending out periodical publications as well as maintaining websites with all kinds of information for pet owners. The industry has an association—the North American Pet Insurance Association, based in Chagrin Falls, Ohio.
Pet insurance is for dogs and cats, not high-dollar investment animals such as horses and livestock. One company, however, covers birds and exotic pets.
"We're the only plan that covers avian or exotics," says Deana Single, director of group accounts for Veterinary Pet Insurance in Brea, Calif. "If you have an African Gray parrot or a hedgehog or a pot-bellied pig, we have a plan to cover that."
For employers
For employers, the most significant selling point of pet insurance is its cost. It's a voluntary benefit, so it's basically free to the employer. In fact, the only real cost associated with offering pet insurance is the negligible cost of allowing employees to pay for the plan through a payroll deduction.
"As employers ourselves, we know firsthand the value in helping employees afford the best health care for all their family—both two-and four-legged—should they fall ill or have an accident," Ashton says. "We wanted to give companies a way to decrease churn by making their benefits program more robust—all without adding financial or administrative costs. Since employees can work with us directly, our program truly can add significant value without adding an additional administrative burden to HR administrators."
In terms of employee satisfaction, many industry insiders say that offering the benefit communicates to employees that their employer is making an attempt to provide them with benefits that are of value and are germane to their lives.
"I can tell you, from being on site, I see it as a morale booster," says JoAnne Novak, vice president of business development at the Hartville Group. "They love the fact that it's being made available. People who don't have pets even tell us they like it because it shows their employer is really doing something for their employees."
Waters says he's had to "position" pet insurance with his CEOs, making sure to point out the benefit's positive aspects, including its affordability and impact on employee effectiveness. He also uses it in his employee recruitment strategy.
"It shows we offer the traditional benefits, but we offer a little bit more for our employees." Waters says. "It's a selling point, so when we do our orientation, we make sure to talk about our pet insurance."
For employees
Pet insurance helps employees in a number of ways, too. Plans feature a network of veterinarians, so employees can take their barking or purring family member to a veterinarian if something bad happens on a vacation or work trip.
"Our plans actually come with a travel assistance program, so if you're traveling with a pet, a call to our travel assistance partner will help you connect with veterinary referrals," Novak says.
Additionally, Waters says, employees at Ellucian value paying their monthly deductible with a payroll deduction—it's one less bill to worry about.
"We get medical insurance for ourselves," Waters says. "I look at the pet as my family and my children, so I want to make sure they have the best coverage and care as possible. I believe that health insurance is one of the things that I can do for them."
For brokers, the popularity of pet insurance may even help reel in some in some new customers.
"From a broker standpoint, here's a way to differentiate yourself with a broader portfolio at no cost to the employer," Single says. "From an employer standpoint, we tell them 52 percent of employees have at least one or more pets and they treat their pets like children. Pet insurance makes you the hero, and the things they care about are covered. To employees, we say that the things you care about are covered, why not your pet?