Feds release rules for exchange navigators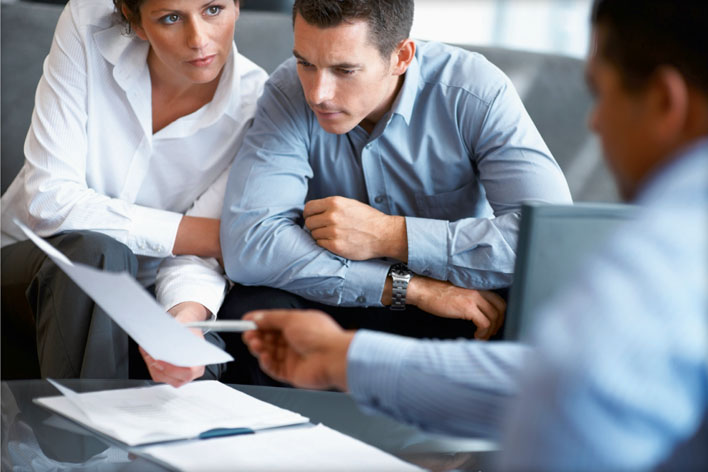 The Obama administration in February released a proposed rule outlining the standards for navigators who will help consumers shop for health insurance in new exchanges set up by the Patient Protection and Affordable Care Act.
Navigators are organizations that will provide unbiased information to consumers about health insurance, the new health exchanges, qualified health plans, and public programs including Medicaid and the Children's Health Insurance Program.
"Navigators will be an important resource for consumers who want to learn about and apply for coverage in the new marketplace," Centers for Medicare & Medicaid Services Acting Administrator Marilyn Tavenner said in a statement.
For those unfamiliar with health insurance, have limited English literacy, or living with disabilities, the administration says navigators will serve an "important role in ensuring people understand the health coverage options available to them." Navigators will provide accurate and impartial assistance to consumers shopping for coverage plans in the new marketplace.
In regulations released Wednesday by the Department of Health and Human Services, navigators cannot select a plan for their clients and are not in charge of determining whether customers are eligible for federal subsidies.
They do, however, play an "important role in facilitating a consumer's enrollment by providing fair, impartial and accurate information that assists consumers with submitting the eligibility application, clarifying the distinctions among qualified health plans, and helping qualified individuals make informed decisions during the health plan selection process."
In its 63-page rule, HHS says "holding an agent or broker license is neither necessary, nor by itself sufficient, to perform the duties of a navigator, as these licenses generally do not address areas in which navigators need expertise, including the public coverage options that would be available to some consumers."
Navigators also may not be paid by insurance companies.
In addition to navigators, consumers will have access to assistance through services such as a call center, where customer service representatives can provide referrals to the appropriate state or federal agencies, or other forms of assistance programs including in-person assistance personnel, certified application counselors and agents and brokers.
Open enrollment in exchanges begins Oct. 1, with coverage to begin Jan. 1, 2014.
Richer health benefits cost 47 percent more
Average monthly premiums for individual health insurance plans are 47 percent higher than average when they cover a comprehensive list of eight health benefits, but they also yield lower deductibles, a new industry report reveals.
The report by eHealth, the parent company of eHealthInsurance, is the latest to predict higher premiums for health coverage coming next year when the bulk of the Patient Protection and Affordable Care Act kicks in.
The report examined the cost of about 30,000 individual plans that included eight health benefits and were purchased across 32 states through eHealthInsurance. The benefits include laboratory and X-Ray; emergency services; prescription drugs; chiropractic; maternity; OB/GYN; periodic exams; and well baby care. Similarly, the PPACA created a list of 10 essential health benefits that all major medical health insurance plans must cover at an actuarial value of 60 percent or more in order to fulfill the federal mandate for health coverage, beginning in January 2014.
"These data provide valuable insight into the cost of health insurance plans as consumers prepare to enroll in the more comprehensive health plans that will become available with the Affordable Care Act," said Robert Hurley, eHealth senior vice president of carrier relations.
Hurley noted the report doesn't provide an "apples to apples comparison of plans that cover the essential health benefits established in the PPACA," but it does indicate potential problems with affordability with new benefits standards.
The eHealth report said its average premium for an individual policy covering the eight benefits was $279 a month compared to $190 a month without that full coverage. The annual deductible on the more comprehensive policy was $2,257 versus $3,079 on the other policies, a 27 percent decrease.
The average premium for a family was $605, compared to $412. The average family deductible will drop 16 percent when a plan covered all of the benefits tracked in eHealth's Cost and Benefits report ($3,422 vs. $4,079).
Employers turning to incentives to improve worker health
Employers are increasingly offering rewards to their employees to persuade them to make better decisions about their health. But it isn't all fun and games—a growing number of companies are also penalizing workers who do not make healthy choices.
According to an Aon Hewitt survey of nearly 800 large and mid-sizeU.S.employers, 83 percent offer incentives to employees for participating in programs that help them become more aware of their health status. Of those, 79 percent offer incentives in the form of rewards while 5 percent impose penalties. Sixteen percent offer a mix of both.
Almost two-thirds (64 percent) of employers offer monetary incentives of between $50 and $500, and nearly one in five offer monetary incentives of more than $500, the survey finds.
A growing number of employers are beginning to link incentives to sustainable actions and results, as opposed to having employees simply participate in a program.
More than half (56 percent) of the companies offering incentives require employees to actively participate in health programs, comply with medications or participate in activities like health coaching, while 24 percent offer incentives for progress toward or attainment of acceptable ranges for biometric measures such as blood pressure, body mass index, blood sugar and cholesterol. And more than two-thirds say they are considering this approach in the next three to five years.
Though some groups argue that programs that seek to penalize workers by charging them more, several large employers have adopted such policies. For example, CVS Caremark, the pharmacy and drug-benefit provider, said it would require its employees to report their weight, blood sugar and cholesterol or be forced to pay an annual penalty of $600.
"Employers recognize the first step in getting people on a path to good health is providing employees and their families with the opportunity to become informed and educated about their health risks and the modifiable behaviors that cause those risks," says Jim Winkler, chief innovation officer for health and benefits at Aon Hewitt.