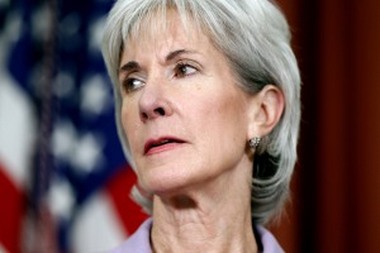 Health care exchanges already struggling to get off the ground in many states are facing new hurdles as major insurance companies express reservations over joining them.
Some of the nation's largest insurers have recently expressed their reluctance to join the exchanges, saying they are likely to sell insurance plans on less than a third of them.
The new state health exchanges set up under the Patient Protection and Affordable Care Act—just months away from opening—will, in part, determine the success of President Obama's landmark law. Without strong insurer participation, the exchanges will lack the competition the administration had promised.
Cigna executives said this week they plan to sell insurance in just five public health exchanges in 2014, according to Reuters.
Humana said it's gearing up to participate in 14 states, while executives at UnitedHealth Group—the country's largest insurer—said they will participate in a relatively small number of health insurance exchanges in 2014—and that exchange business will have little effect on earnings that year.
The insurers' comments came out during conference calls the companies held in recent weeks to discuss their first-quarter earnings.
In January, UnitedHealth President Stephen Hemsley suggested in an earnings call the carrier could end up participating in 10 to 25 exchanges, but "there was no guarantee."
"We will be very selective in where we participate and do not believe the exchanges will be a significant factor for us in our 2014 commercial market outlook," Hemsley said.
WellPoint spokesman Jerry Slowey said the company's strategy is "based on our current understanding of the state-specific exchange marketplace."
Clear understanding of the exchanges—or lack thereof—has been a big issue. Many unresolved questions remain about how each state market will work, how profitable they will be, and just how many consumers will enroll.
Exchanges, of course, could mean big money for big insurers. PricewaterhouseCoopers has estimated the exchanges could generate $55 billion in premiums next year and $205 billion by 2021.
Concerns over implementation
The exchanges, or marketplaces as they are now called, have gotten pushback from Republican governors, some of whom have refused to set up an exchange in their state. Though the Obama administration intended for each state to implement its own exchange, the federal government is taking on that role in more than half the states.
More recently, top Democrats also have expressed their concerns over the law's implementation. Max Baucus, a senior Democrat who helped write the law, made headlines when he predicted a "train wreck" coming for PPACA during an April budget hearing, citing concern that the exchanges for consumers and small businesses wouldn't open on time in every state.
HHS Secretary Kathleen Sebelius has since insisted that the exchanges will open for enrollment Oct. 1, with coverage beginning Jan. 1, but others aren't so sure. A recent survey found that 70 percent of health care professionals are skeptical that the state or federal health exchanges will be ready to launch by the Oct. 1 deadline.
The survey, conducted by the health care IT company Edifecs, which polled health insurers and health care providers, found there is "an urgent, immediate need for more information sharing and collaboration among health insurers and the exchanges they plan to join."
Though transparency is needed, most of the survey respondents reported a lack of good information coming from the state exchanges they are targeting for participation. Sixty-nine percent rated the quality of information as "poor" or "very poor." In addition, an overwhelming 93 percent expressed a strong desire for exchanges to solicit input from them on how to define and operate their enrollment processes.
Some insurers have been more concerned about the ongoing challenges of operating on an exchange than the process of actually joining one.
Each state has considerable leeway in determining how it will run its exchange, which means health insurers operating on multiple state exchanges face the daunting task of supporting multiple exchange formats and added levels of complexity. Just over 31 percent of those surveyed indicated they plan to participate on three to five exchanges, with another 15 percent planning to participate on more than eight, according to Edifecs.
Almost all of those surveyed say state exchanges should share more information with—and take more feedback from—health insurers.
'Pick and choose'
Though carriers are far from flocking to the public exchanges, industry observers say it's important to note that they are, in fact, bidding to be a part of them.
Dan Mendelson, chief executive officer of consulting firm Avalere Health, says insurers are simply exhibiting cautious optimism—and rightfully so.
"I do not consider this a problem," Mendelson said. "Whenever you have a new benefit that is being delivered by commercial entities, they are going to go into it with some measure of caution because they have shareholders or stakeholders, or both."
"They are looking carefully at a complex set of incentives. They are bidding—so they aren't walking away from the market. They are looking to enter in easy instead of completely submerging."
At the same time, private exchanges have been more popular than their public counterparts.
For example, dozens of major insurance carriers—including Aetna, Cigna, Humana, UnitedHealthcare and a number of Blue Cross and Blue Shield plans—signed on to consulting firm Mercer's private exchange for 2014 enrollment only months after launching it.
Mendelson notes that insurers will "pick and choose" their participation carefully. As far as the public exchanges go, some insurers will bid only on markets where they have knowledge and a competitive advantage.
"If it's going to be too expensive or if they don't have the networks to support it, they shouldn't bid and they aren't bidding," he said.
That may result in some states being much more competitive—thus giving consumers a better price for their insurance—than others. States dominated by only one health insurer—such as Alaska—may not end up better off than they are now.
Also read: