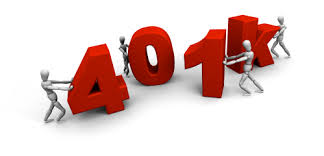 The number of small-business owners offering retirement savings plans for their employees has jumped considerably in the past year, with 24 percent of small businesses now offering a 401(k) plan compared to only 10 percent in 2008.
A nationwide survey by ShareBuilder 401k also found that the majority of small-business owners, 58 percent, believe their current retirement savings is higher than it was five years ago.
The survey, conducted in June, revealed a significant shift in 401(k) planning and investing when compared to a similar survey conducted in 2008, including: 65 percent of those questioned now feel confident they're saving enough for retirement, compared to 44 percent five years ago; 82 percent of all small-business owners view 401(k)s as an effective approach to saving for retirement; of the 28 percent of businesses with a 401(k) plan that either stopped offering a match or lowered their match over the past five years, 56 percent have since reinstated it.
The survey also revealed a shift in how small-business owners view their obligation and need to offer retirement plans to employees, with 89 percent of small-business owners with more than one employee that offer a 401(k) plan reporting it is an important factor for attracting and retaining the best talent. Additionally, 50 percent of those who offer a 401(k) plan believe offering a plan is their responsibility as a business owner.
"Though the Great Recession had a negative impact on many Americans' retirement plans, it appears it was also a wake-up call when it comes to planning for the long-term," said ShareBuilder 401k President Stuart Robertson. "A record percentage of small businesses are reporting ownership of a retirement plan – a sign that more small-business owners are prioritizing their own and their employees' need to save for the future."
Many small businesses, on the other hand, are still not offering a plan because they don't believe they have enough employees to make it worthwhile or they can't afford to offer a company match.
ShareBuilder 401k, a subsidiary of Capital One Financial Corp., provides 401(k) retirement plans for small and mid-size businesses, serving clients that include the self-employed to those with more than 2,000 employees.