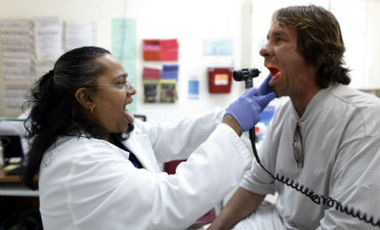 Among the myriad objectives of the Patient Protection and Affordable Care Act is to stamp out discrimination in health benefits once the law takes full effect.
Problem is, it appears that confusion reigns about just what that means among all parties involved in implementing the legislation. And that includes the government officials who crafted it.
That plan administrators and insurance providers are wracked by uncertainty comes as no surprise. They have been struggling with many elements of the act, and are just getting around to digging into such details as how to handle same-sex marriage partners, transgender issues and whether each and every item in a benefits package must be made available to all employees regardless of their job status.
Georgetown University researchers have released new data that helps to quantify the extent of the confusion. Their study, Nondiscrimination Under the Affordable Care Act, found that respondents — which included state insurance regulators, insurers and advocacy groups — were seeking particular clarification on the following issues:
Stakeholders admitted they couldn't envision a standard design for a nondiscriminatory benefit plan and expressed concerns that, in trying to avoid discrimination, they might be creating plans that unintentionally discriminated against certain covered parties.

State officials expressed doubt that they could enforce anti-discrimination policies that they didn't understand.

State and insurance company officials are using existing systems supported by new and often untried "tools" to ferret out discriminatory elements of benefits plans.

Because of the confusion over these new anti-discrimination objectives, respondents expressed the desire for both ongoing ways to monitor evolving plan designs, and more meaningful federal guidance including clear examples of discriminatory plan elements.
A major conclusion of the study: "These findings suggest that new nondiscrimination standards have not significantly changed the way that state regulators or insurers approach benefit design and that regulators face practical limitations in trying to implement these requirements."
Many of these "practical limitations" were starkly evident in the U.S. Department of Health and Human Services' recent request for public comment on matters of discrimination as they relate to health benefits.
HHS issued a request for comment this week, seeking input from "stakeholders, including individuals potentially protected from discrimination under Section 1557, organizations serving or representing the interests of such individuals, the legal community, State, Tribal and local health agencies, health care providers, health insurers and other health programs."
In order words, if you are living and breathing and have an opinion about discrimination, please help us define it within the scope of the PPACA.
The further details of the HHS request raise the specter that HHS itself is only now focusing on how to define discrimination within the parameters of the PPACA.
It asks for help on defining home health care, a field clearly about to explode given the aging population. It seeks aid in identifying the consequences of unevenly distributed health benefits. It even wanted to know best practices for translating the cumbersome English language version of the act into the dozens of foreign languages now commonly spoken in the U.S. Apparently, even a poor translation can be considered discriminatory to a non-English speaking protected group.